Alejandra Ribera + Shabsi Mann Live!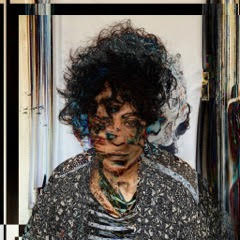 We're delighted to welcome a special performance from ALEJANDRA RIBERA on Weds 31 August at Paper Dress!
Raised in Canada with an Argentinian father and a Scottish mother, Alejandra Ribera was born with the world in her genes. And the globe spins on La Boca, an album that soars a cloud floating above storms, its music that crossing musical continents and frontiers, from chanson to Latin to blues and the sharp, intense beauty of real pop. Her dreamer's voice rises, light as gossamer but with a heart of passion. Her songs fly.
"With the poetic and enigmatic lyrics contained in "La boca" she evokes a young Joni Mitchell as she dares to glide between genres" – Le Parisien
"It's a disc neatly steeped in beauty, one that repays being played many times, and definitely something much more than just entertainment." – fRoots Magazine
plus support from SHABSI MANN
A unique flavour of avant-garde experimental folk punk rock. Inspired by quantum leaps and rare dimensions. After supporting Ani Difranco on her 2014 European tour, Shabsi Mann returns to the stage with new material
Limited tickets available here: https://www.musicglue.com/fact57organization/events/31-aug-16-alejandra-ribera—shabsi-mann-paper-dress-vintage/?pageName=discover
Buffalo Bar Bank Holiday Reunion! w/ The Priscillas, The Yeah Maybes, Liquorice River + Lazy Sharks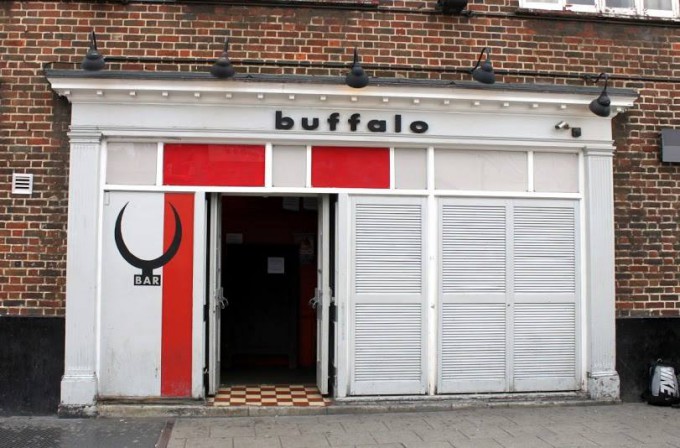 On Saturday 27th August we're hosting a special reunion knees-up to celebrate the life and times of the much beloved Buffalo Bar which closed it's doors at the end of last year.
Michael Buffalo is now managing Paper Dress and has pulled together some old friends from days gone-by to join a bill.
Come and join us for some great live music and some chat about the good old days.
Featuring live music from..
THE PRISCILLAS
The Mighty Boosh, Jay Kay, Shane McGowan, Franz Ferdinand, The Cramps, The Damned, Sky Saxon and designer Anna Sui don't often agree on things, but they have all declared their love for cult favourites The Priscillas and their unique brand of milkshake punk. Their second album "10,000 Volts" is out on Nag's Head Records via Cargo on 16th February, and is sure to make your ears pop.
THE YEAH MAYBES
The Yeah Maybes – what happened when Ravi (drummer with rock'n'roll hoodlums MFC Chicken) met Nero and Honey (guitarist and bassist from garage rockabilly ne'er-do-wells Nero Burns) and formed a band with delinquent opera singer Bea.
Turns out it's a gumbo stew of influences, from garage punk to country, from torch songs to ramalama seventies punk, with a bit of girl group action in between.
Saturday 27th August sees them make their debut at Paper Dress Vintage, so get in on the ground floor if you know what's good for you!
LIQUORICE RIVER
https://www.facebook.com/liquoriceriver
Liquorice River take you on an aural journey fuelled by bitter nostalgia and sardonic sentimentality, stopping off along the way at junctions of 60's psychedelia, glam, dub, folk, indiepop, krautrock and interludes of both a cinematic and electronic nature. Witty poems of longing and lust narrate a sonic film about life itself.
LAZY SHARKS
https://www.facebook.com/raspthorneshark/
Dark country murder blues!
—-
Plus Rock and Roll Idiots will be playing all of your favourite tunes ancient and modern.
As is the way with the majority of our weekend gigs at Paper Dress we are running this night on a 'Pay What You Want' / Donations basis on the door
If you want to read more about why we're doing that then have a quick read here: http://paperdressvintage.co.uk/live-music-manifesto
Suggested donation £5
RSVP to the Facebook event page and invite your friends here: https://www.facebook.com/events/1784653678480937/
Keep live music alive!
PD x
Paper Dress Presents: The Well Rested / Twinkle Twinkles / Ben Murphie / Annie Make Believe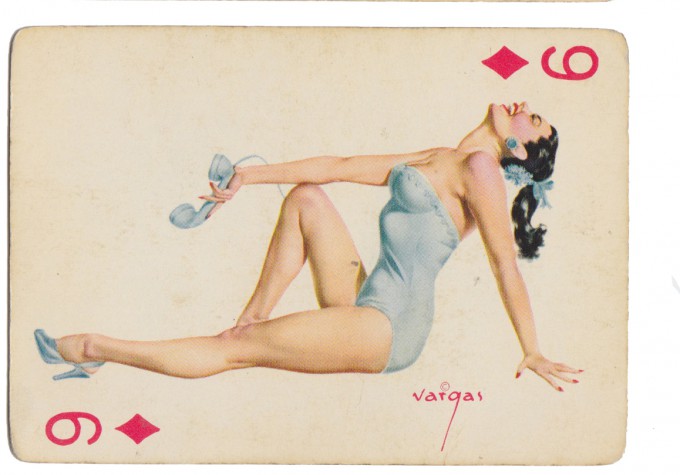 Paper Dress Presents an evening of wonderful live music from our unique shop window stage in Hackney Central. On Friday 26 August we welcome…
THE WELL RESTED
http://thewellrestedones.bandcamp.com/releases
Psychedellic Indie Pop
TWINKLE TWINKLES
https://soundcloud.com/twinkle-twinkles
Indie Pop
BEN MURPHIE
https://www.facebook.com/benmurphiemusic/
'From slow, waning ballads to the more homeric arrangements, it is clear that this is a group who do not just perform, but live and breathe their art' (Reality is Over)
ANNIE & THE MAKE BELIEVE
https://soundcloud.com/anniemakebelieve
Uke-driven folk!
We're running this event on a 'Pay What You Want' / Donations basis on the door – If you want to read more about why we're doing that then have a quick read here: http://paperdressvintage.co.uk/live-music-manifesto
Suggesteed donation £5
RSVP to the Facbeook event page and invite your friends here: https://www.facebook.com/events/132014463905301/
Keep live music alive!
PD x
Core Arts Fundraiser ft. Witching Waves, H Grimace, Dream Nailes + more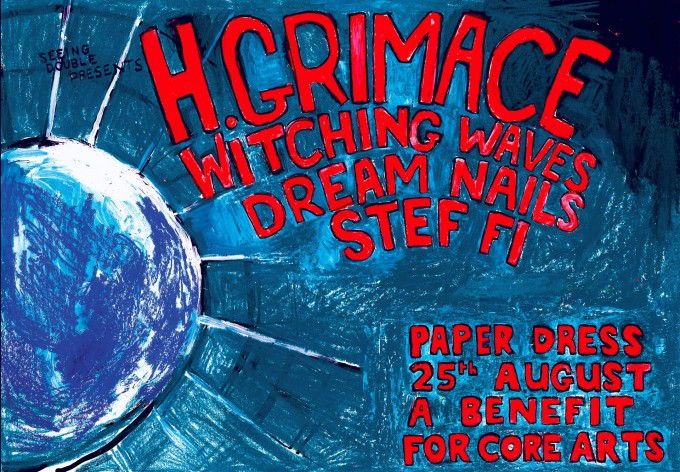 Seeing Double presents an evening of music in support of Core Arts
H Grimace
H Grimace have really carved out a reputation for themselves in the last three years with some really amazing gigs, and a number of releases on Soft Power, Art Is Hard and their own imprint.
This is H Grimace's first show in a long time, and featuring a brand new line-up that features a member of Molasses! We're really excited and pleased to be putting them on, and hearing the new set!
https://soundcloud.com/separatedbymotorways/hgrimace-cavepainter
Witching Waves
This year Witching Waves have released their second LP on Soft Power and Happy Happy Birthday To Me, toured the States, appeared at NYC Popfest, and have recently played Indietracks. They are currently writing a third record and play this as part of a UK mini tour.
https://witchingwaves.bandcamp.com/
Dream Nails
Dream Nails recorded an awesome EP earlier this year, and they've been going from strength to strength! Playing some awesome shows, including Glastonbury! Really looking forward to seeing this band, no doubt it will be electrifying.
https://soundcloud.com/sound-savers/dream-nails-bully-girl
Stef Fi
Steph is the singer and guitarist with the amazing Big Joanie. She's recently been doing a number of solo shows, and we can't wait to see her play this one!
£4
This is a benefit for Core Arts, a Hackney based charity that promotes postive mental health through creative learning.
"Providing quality education, training, employment and social enterprise initiatives that enable people who experience mental health issues to overcome barriers, fulfill their potential and participate fully in their community."
The Music Box & The RH Experience Present: Flamenco Sketches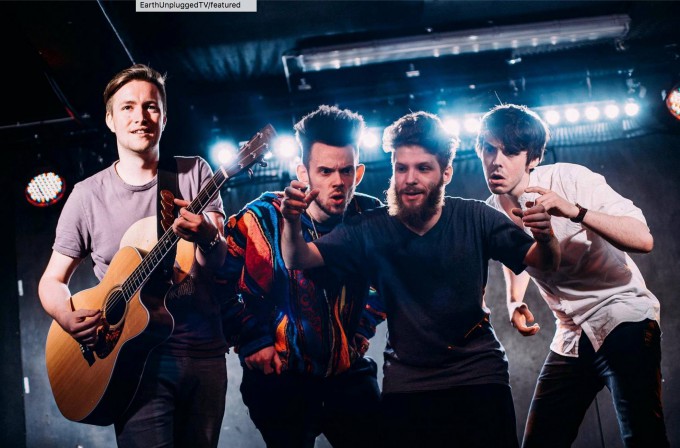 A night of improvised comedy inspired by music featuring:
Mag Zen
Farrago
Toytown Hustle
Here's some things what have been said about previous Flamenco Sketches shows:
"Truly gifted improvisers" – JokePitUK
★★★★★
"The RH experience are not the pioneers of tomfoolery: they are the masters" – Three Weeks
★★★★★
"absurd and tear-inducingly funny" – Broadway Baby
★★★★
"these pioneers of tomfoolery make us laugh to the point of exhaustion" – The405