Paper Dress Presents: Mr Little Noisy / Soul Grenades / The Boom Dogs
Paper Dress Presents an evening of wonderful live music from our unique shop window stage in Hackney Central. On Friday 19 August we welcome…
MR LITTLE NOISY
https://www.facebook.com/MrLittlesNoisyBand
Funk-Jazz with a touch of Drum 'n' Bass, Rock and New Orleans rhythm. Compositions and arrangements by Andy Little.
Mr Little has always had a noisy brain. As a child he would press his head up to people's ears and ask if they could hear it. They never could and the older he grew the more frustrated he became until at last it was unbearable. Desperate to be heard, he sold his soul to the devil in return for a band of his finest musicians.
Since then Mr Little and his noisy band have been making music to captivate and spiritualise the senses, each night giving meaning to their music which it has never had before and may never have again.
SOUL GRENADES
https://www.facebook.com/soulgrenades
Purveyors of heavyweight funk and soul grooves with a contemporary edge, Soul Grenades are quickly establishing themselves as one of the most dynamic live acts on the scene. Fronted by veteran soul vocalist Sabina Challenger (featured on The Craig Charles Funk & Soul Show with The Getup), the band boasts a rock-solid, super-tight rhythm section, blistering horns, and a burgeoning song book of future classics.
The band's critically-acclaimed EP Sunshine will soon be followed by their debut album, scheduled for release summer 2016.
THE BOOM DOGS
https://www.facebook.com/theboomdogs/
Think early Red Hot Chili Peppers meets The Sugarhill Gang. The stankiest, funkiest, slap-bassiest, nastiest filthiest funk-rock band you'll see in London.
We're running this event on a 'Pay What You Want' / Donations basis on the door – If you want to read more about why we're doing that then have a quick read here: http://paperdressvintage.co.uk/live-music-manifesto
Suggesteed donation £5
RSVP to the Facebook event page and invite your friends here: https://www.facebook.com/events/1792448511042265/
Keep live music alive!
PD x
Fill A Bag Sale Coming Up!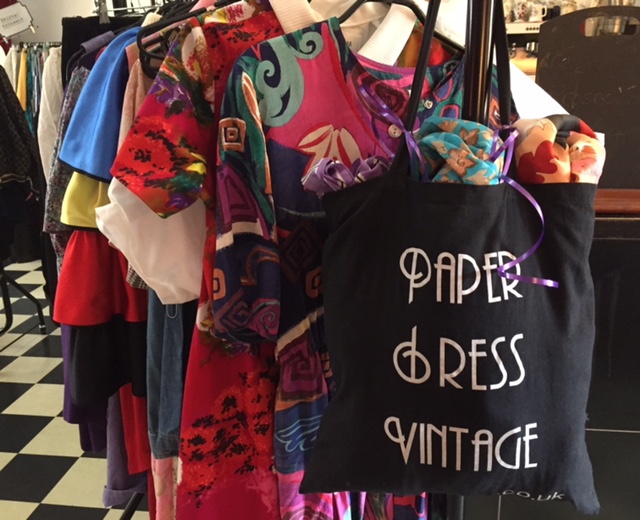 We're back with one of our famous 'Fill A Bag' sales! It's been two years since the last one, but we've now built up enough fantastic stock to let you fill a unique Paper Dress Vintage tote bag (worth £8 by itself!) with vintage treats for just £20! (*£15 for students!)
They were queuing round the block when we had our last one in Shoredich two years ago so join us on the weekend of Saturday 10th September (whilst stocks last). We've created a Facebook event page for it here – feel free to spread the word!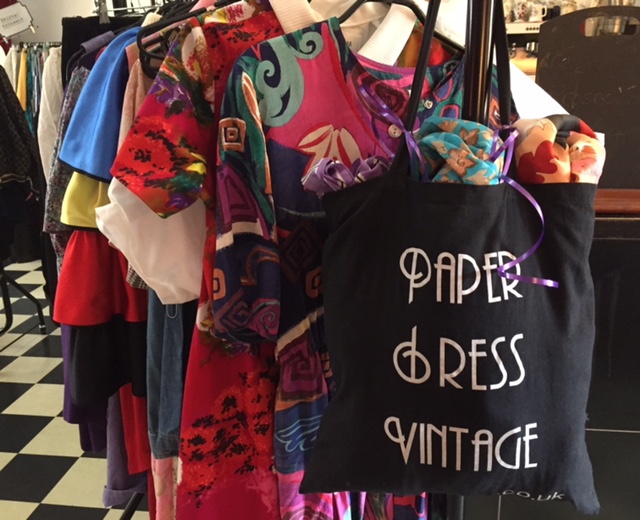 Men's Summer Shirts Sale!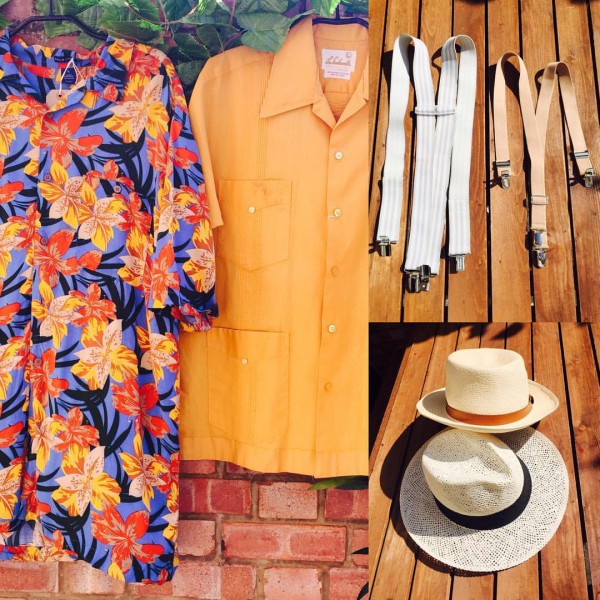 MEN'S SUMMER SHIRTS SALE!
The sun is still shining and while its here we recommend you dress appropriately – a vintage summer shirt is the only way to do it!
We're doing 20% OFF all our men's shirts including the cotton Cuban style so popular right now!