Alejandra Ribera + Shabsi Mann Live!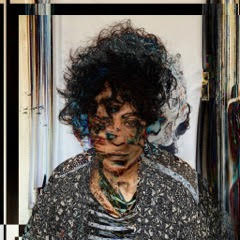 We're delighted to welcome a special performance from ALEJANDRA RIBERA on Weds 31 August at Paper Dress!
Raised in Canada with an Argentinian father and a Scottish mother, Alejandra Ribera was born with the world in her genes. And the globe spins on La Boca, an album that soars a cloud floating above storms, its music that crossing musical continents and frontiers, from chanson to Latin to blues and the sharp, intense beauty of real pop. Her dreamer's voice rises, light as gossamer but with a heart of passion. Her songs fly.
"With the poetic and enigmatic lyrics contained in "La boca" she evokes a young Joni Mitchell as she dares to glide between genres" – Le Parisien
"It's a disc neatly steeped in beauty, one that repays being played many times, and definitely something much more than just entertainment." – fRoots Magazine
plus support from SHABSI MANN
A unique flavour of avant-garde experimental folk punk rock. Inspired by quantum leaps and rare dimensions. After supporting Ani Difranco on her 2014 European tour, Shabsi Mann returns to the stage with new material
Limited tickets available here: https://www.musicglue.com/fact57organization/events/31-aug-16-alejandra-ribera—shabsi-mann-paper-dress-vintage/?pageName=discover