London Blues Choir!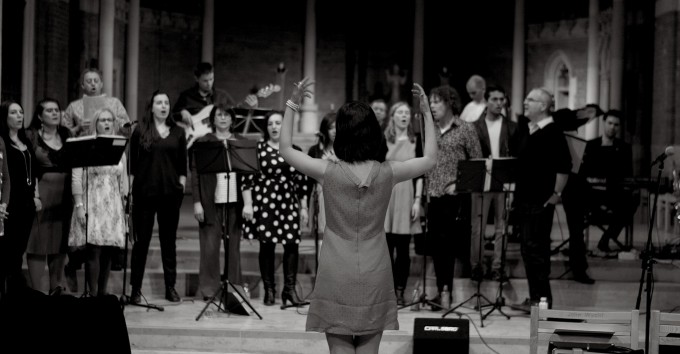 We're delighted to be hosting London Blues Choirs for an 11 week course this Autumn
Launching Monday 10th October 2016
Mondays 7.45 – 9.45pm
Sing, shop and socialise!
This wonderfully unique venue has a fully licensed bar (also serving superb coffee and cakes!) and will be open before, during and after rehearsals so you can have choir socials.

There is a stage and full PA system in the rehearsal space.

There are no auditions and singers of all abilities over the age of 18 are welcome.
You don't need to be able to read music.

Repertoire:
Original arrangements of songs within the Blues genre including traditional Blues, Motown, Soul, Gospel, Spirituals, Bluegrass and most Pop!
Songs include Tainted Love (Gloria Jones / Soft Cell), The Chain (Fleetwood Mac), Rolling in the Deep (Adele), The House of the Rising Sun (The Animals), A Change is Gonna Come (Sam Cooke).
Performing:
We will eventually do public performances once we have built up our repertoire. There will be opportunities for concerts outside of the venue throughout the year too.
Dates: 11 sessions – First session FREE!
10th October
17th October
24th October
31st October
7th November
14th November
21st November
28th November
5th December
12th December
19th December
Termly fee: £100 (first session FREE!)
Further details here! https://londonblueschoirs.co.uk/2016/08/26/hackney-branch/
MIRRORS 2016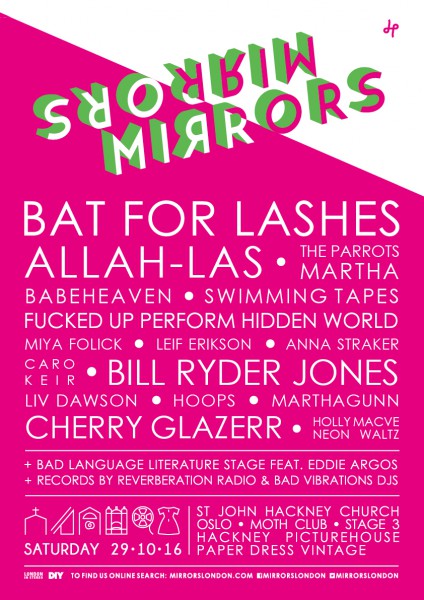 We've delighted to be part of the MIRRORS festival program this year. Programming details to follow!
Night on Mare Street: A Hallowe'en Party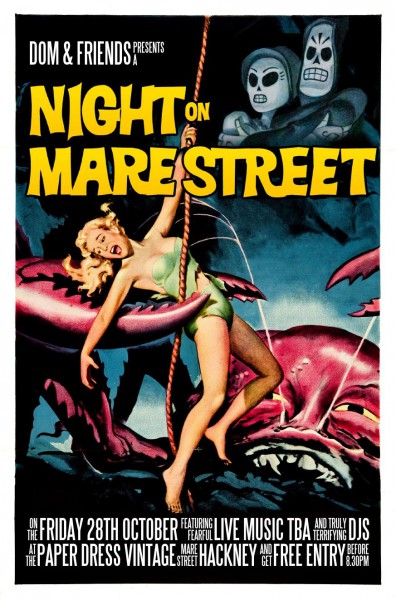 Dom & Friends presents our Halloween bash. Ghoulishness guaranteed!
The usual mixture of live acts, DJs and general festivities. Last year's Halloween In Hackney was pretty special and this will be no different.
Live music from:
Dom Green's Fright School: a selection of spooky covers to creep out your dancing feet, featuring vocals from David Barnett, David Ryder Prangley, David Ice Caps, Rory Lewarne, Rob Britton, Toby Benton, Phil Whaite and Katy Joanne Zita Hamilton, and music from Lucy Morgan, Sami Salo and Ciaran McNamee.
More acts and DJs TBC. Spooky treats for your haunted feet.
Free entry before 8:30, £5 afterwards.
RSVP to the Facebook event page here for more updates and to invite your friends!
Brother May, Sad Eyes & John Johanna

3 Live acts this Thursday night, here's a few words from the organisers about what to expect!
"This is a very weird and very wonderful line-up:
BROTHER MAY is a London MC who gets very hot on stage. He already killed it this year with Mica Levi (see the incredible 'May and Meeks' EP). Here he is in Abney Park Cemetery for NTS:
https://www.youtube.com/watch?v=JjYgyyJ2Ptk
SAD EYES will perform insecure and wonky pop as a full band. 'Vegetables' was released through Charnwood label tasty morsels in February 2016, and instant classic 'Waino Skank' was the best track of 2014:
https://www.youtube.com/watch?v=Cj2tQ43i2Is
JOHN JOHANNA makes baptismal, psychedelic music of a very personal nature. Sublime six-track cassette 'I'll Be Ready When The Great Day Comes' was released on Whipped Cream Records earlier this year. He performs solo, backed by machines.
https://johnjohanna.bandcamp.com/album/ill-be-ready-when-the-great-day-comes
Low-priced tickets available on the door
RSVP to the Facebook event page for more info here: https://www.facebook.com/events/157978684659781/
The Dutch Peel Sessions: Minny Pops and Eton Crop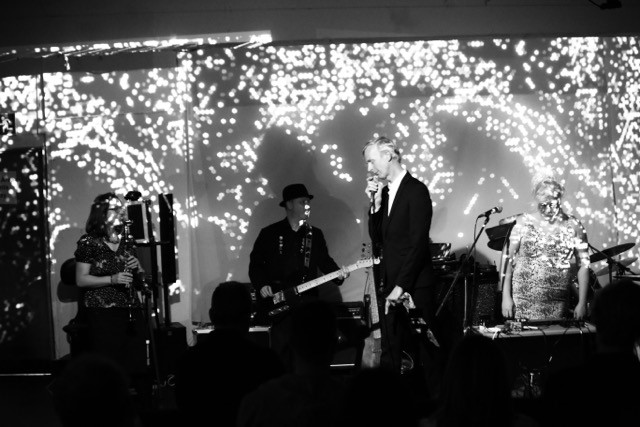 The Dutch Peel Sessions:
Minny Pops were the first Dutch post-punk act to record a John Peel session late 1980 and Eton Crop recorded five John Peel sessions and are holding the record of recording the highest number of Peel sessions by any Dutch act.
To celebrate and commemorate Minny Pops and Eton are sharing a double bill at Paper Dress Vintage and will without any doubt play some of the tracks recorded for their Peel sessions.
£9 tickets available in advance here
Minny Pops:
Formed by vocalist/band leader Wally van Middendorp in 1978, Dutch electro pioneers Minny Pops borrowed their name from a primitive Korg drum machine and their approach from conceptual art at its most mischievously off-kilter. Their association with the legendary Manchester label Factory Records, which began in 1980, would see them produced by Martin Hannett, tour with Joy Division and then New Order, and become the first Dutch post punk group to record a Peel session.
In 2012, van Middendorp and colleagues regrouped for Minny Pops' first live performances since 1981, touring the UK, the Netherlands and Belgium, and recording a 7" single at the behest of Tim Burgess of The Charlatans for his label O Genesis. In 2014, the acclaimed Factory album Sparks in a Dark Room and the band's debut long-player, Drastic Measures, Drastic Movement, were re-released via Factory Benelux.
With Minny Pops now based in the UK and operating as a collective, van Middendorp and his London and Manchester-based collaborators are writing and recording new material and, from time to time, undertaking further erratic, irresponsible and unexpected live engagements.
Eton Crop:
Dutch indie rockers Eton Crop owe a debt of gratitude to BBC dj John Peel. He plugged their songs like hell and invited them to play 5 John Peel Sessions. Two years ago they reformed to play the Peel Regenerated festival in Stockton. Since then, they've made it a tradition to play England in october. This year they come back to play London with fellow Dutchies Minny Pops (London, oct 26), the Un-Peeled festival in Preston (oct 28) and the Peel Regenerated festival (Middlesborough, oct 29). To co-incide with the tour Eton Crop will release the vinyl album Peel Session 83-88 with ten of the tracks they recorded for John Peel.
The post punk band from Amsterdam, Netherlands, released their first single in 1980 but started to build a following in England in the mid eighties. They did that by releasing records on the Norwich Grunt Grunt A Go Go label (It's My Dog Maestro) and Ediesta (Yes Please, Bob) and by playing a lot in the UK with musical soulmates The Fall, The Three Johns and The Nightingales. The NME and Melody Maker picked the band up and they were regulars on The John Peel Show ending up in 5 Peel Sessions, one of them being released on John's Strange Fruit label. In an early eighties poll of music weekly Sounds, Peel called Eton Crop his worldwide favorite band, where The Fall were his British favorites.