London Blues Choir Launch!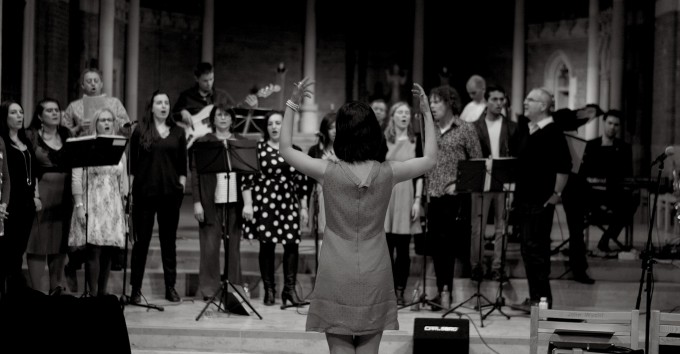 We're delighted to be hosting London Blues Choir for an 11 week course this Autumn
Launching Monday 10th October 2016
Mondays 7.45 – 9.45pm
Sing, shop and socialise!
This wonderfully unique venue has a fully licensed bar (also serving superb coffee and cakes!) and will be open before, during and after rehearsals so you can have choir socials.

There is a stage and full PA system in the rehearsal space.

There are no auditions and singers of all abilities over the age of 18 are welcome.
You don't need to be able to read music.

Repertoire:
Original arrangements of songs within the Blues genre including traditional Blues, Motown, Soul, Gospel, Spirituals, Bluegrass and most Pop!
Songs include Tainted Love (Gloria Jones / Soft Cell), The Chain (Fleetwood Mac), Rolling in the Deep (Adele), The House of the Rising Sun (The Animals), A Change is Gonna Come (Sam Cooke).
Performing:
We will eventually do public performances once we have built up our repertoire. There will be opportunities for concerts outside of the venue throughout the year too.
Dates: 11 sessions – First session FREE!
10th October
17th October
24th October
31st October
7th November
14th November
21st November
28th November
5th December
12th December
19th December
Termly fee: £100 (first session FREE!)
Further details here! https://londonblueschoirs.co.uk/2016/08/26/hackney-branch/