Lovelace 'Lands' Album Release Party, with HOO HAs & Amaroun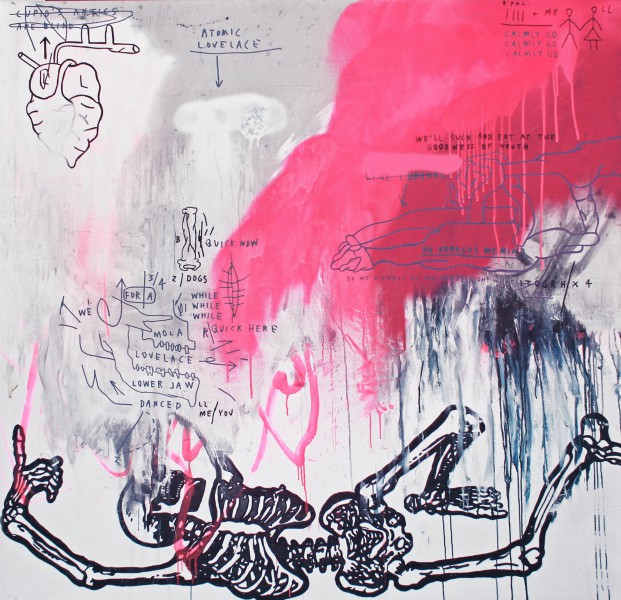 We're very pleased to be hosting the album release show of our friends Lovelace. Here's a few words from them about what you can expect on the night!
"We are delighted to announce our long awaited album release party for 'Lands' at Paper Dress Vintage. After much praise from the likes of Lauren Laverne Radio 6, John Kennedy Xfm and Charlie Ashcroft Amazing Radio, and notable blogs, we thought it about time to celebrate the hell out of it and invite y'all to join us…
"She is exactly our kind of girl. This album is excellent, I thoroughly recommend it… If you like Clap Your Hands Say Yeah and all that kind of DIY, slightly jazz hands but also a little bit punk, it is for you. You must check the record out, really love that one" Lauren Laverne, BBC Radio 6 Music

"Really blew me away, think it sounds absolutely beautiful" John Kennedy, Radio Xfm

"Really varied mix of beautiful lush harmonies and delicate production" Charlie Ashcroft, Amazing Radio
SPECIAL GUESTS:
HOO HAs
On tour with the Mystery Jets this Autumn, HOO HAs are smashing it. We were blown away by them at Greenstone Festival this year and are honoured to have them come and play with us.
'Thrilling songs that at times make you laugh, sometimes make you shudder, but always keep you intensely entertained.'
AMAROUN
Band led by the incredibly talented Jay Brown.
Her vocals have vulnerability at the same time as mystifying strength. Beautiful songs backed by a uniquely talented rhythm section that spell-bounded us when we saw her play in the summer and has continued to do so every time she's played.
'Amaroun's direction and identify has been very clear from her youth, and an awareness of her sound from a technological and sonic point of view exemplifies the rising star's undoubted ability'.
https://www.facebook.com/amarounmusic/
As well as fronting Amaroun's Jay also runs Greenstone Festival, where she provides a platform for other artists in the community. We're so happy to be a part of this!
£5 suggested donation on the door
RSVP to the Facebook event page and invite your friends here: https://www.facebook.com/events/154094261709271/