Basement Tapes Presents: Caravela, Top Cat Collective, KingClone, Flying Mojito Bros (DJ)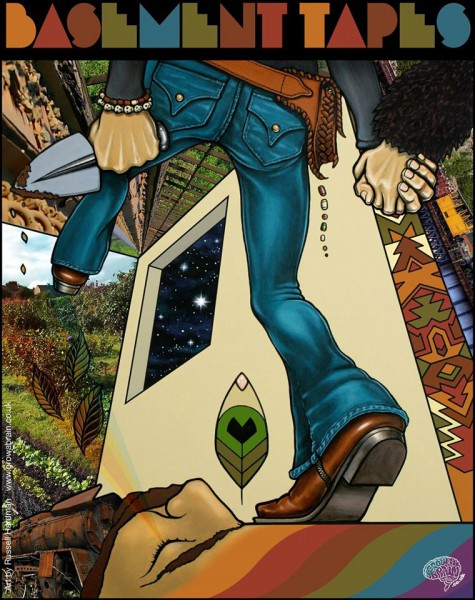 Basement Tapes are back for another instalment of their monthly residency with grooves to make you move!
As usual Basement Tapes (Sam Ra & Howlin' Walsh) and Flying Mojito Bros DJs (Jack Sellen and Ben Chetwood) will be spinning some fine FUNK, SOUL, BLUES, MOTOWN, PSYCH, GARAGE, AFROBEAT, DISCO and much more throughout the night until 3am!
Plus live sets from:
Caravela
With feet planted firmly in the traditions of Afro-Brazilian music, Caravela's heart is full of the soaring creativity and fervour that comes with improvised jazz. Weaving impressionistic Portuguese melodies around vibrant South American and West African-inspired rhythms, their music is sensitive and full of passion, energy and life. Like the vessels they take their name from, Caravela are setting out to explore territories unknown. Uncovering music that others have left behind or simply long-forgotten, they're giving a new voice to beautiful songs that should not remain silent.
www.caravelaband.com
Top Cat Collective
Six-piece funk and hip-hop group hailing from the South East/London. Combining the insatiable grooves of George Clinton and Parliament Funkadelic, with the forward thinking aesthetic of J Dilla, and Madlib, their unique concoction of hip-hop and funk is sure to get the floor moving
www.topcatcollective.bandcamp.com
KingClone
The debut show from Alex Honess and James Howes' brand new King Crimson-inspired project.
www.soundcloud.com/kingcloneofficial
£5 suggested donation on the door!
RSVP to the Facebook event page and invite your friends here: https://www.facebook.com/events/985237358251347/