The Dutch Peel Sessions: Minny Pops and Eton Crop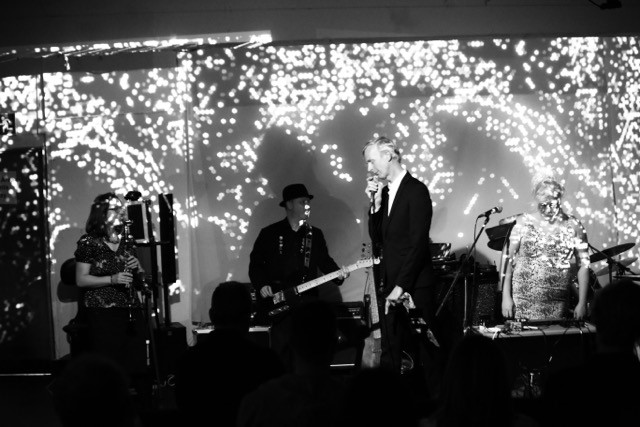 The Dutch Peel Sessions:
Minny Pops were the first Dutch post-punk act to record a John Peel session late 1980 and Eton Crop recorded five John Peel sessions and are holding the record of recording the highest number of Peel sessions by any Dutch act.
To celebrate and commemorate Minny Pops and Eton are sharing a double bill at Paper Dress Vintage and will without any doubt play some of the tracks recorded for their Peel sessions.
£9 tickets available in advance here
Minny Pops:
Formed by vocalist/band leader Wally van Middendorp in 1978, Dutch electro pioneers Minny Pops borrowed their name from a primitive Korg drum machine and their approach from conceptual art at its most mischievously off-kilter. Their association with the legendary Manchester label Factory Records, which began in 1980, would see them produced by Martin Hannett, tour with Joy Division and then New Order, and become the first Dutch post punk group to record a Peel session.
In 2012, van Middendorp and colleagues regrouped for Minny Pops' first live performances since 1981, touring the UK, the Netherlands and Belgium, and recording a 7" single at the behest of Tim Burgess of The Charlatans for his label O Genesis. In 2014, the acclaimed Factory album Sparks in a Dark Room and the band's debut long-player, Drastic Measures, Drastic Movement, were re-released via Factory Benelux.
With Minny Pops now based in the UK and operating as a collective, van Middendorp and his London and Manchester-based collaborators are writing and recording new material and, from time to time, undertaking further erratic, irresponsible and unexpected live engagements.
Eton Crop:
Dutch indie rockers Eton Crop owe a debt of gratitude to BBC dj John Peel. He plugged their songs like hell and invited them to play 5 John Peel Sessions. Two years ago they reformed to play the Peel Regenerated festival in Stockton. Since then, they've made it a tradition to play England in october. This year they come back to play London with fellow Dutchies Minny Pops (London, oct 26), the Un-Peeled festival in Preston (oct 28) and the Peel Regenerated festival (Middlesborough, oct 29). To co-incide with the tour Eton Crop will release the vinyl album Peel Session 83-88 with ten of the tracks they recorded for John Peel.
The post punk band from Amsterdam, Netherlands, released their first single in 1980 but started to build a following in England in the mid eighties. They did that by releasing records on the Norwich Grunt Grunt A Go Go label (It's My Dog Maestro) and Ediesta (Yes Please, Bob) and by playing a lot in the UK with musical soulmates The Fall, The Three Johns and The Nightingales. The NME and Melody Maker picked the band up and they were regulars on The John Peel Show ending up in 5 Peel Sessions, one of them being released on John's Strange Fruit label. In an early eighties poll of music weekly Sounds, Peel called Eton Crop his worldwide favorite band, where The Fall were his British favorites.