Hackney Rhythm Launch Party!

The creative collective, Hackney Rhythm, will be celebrating and hosting their official live music launch at Paper Dress on Saturday 29 April. Here's what they have to say about what's coming up…
"Staying true to their philosophy, the night will be hosting a wide palette of genres and musicians and feature an electic and highly regarded mix of artists – not to be missed for anyone that wants to be in the know of East London's diverse music scene!
_______
FULL LAUGH

The spanish band Full Laugh is an energetic quartet from Cordoba currently working on their first album. They have altered themselves with Hip Hop, Blues, Rock and Funk to become one of the fastest growing bands in Spain.
Full Laugh will performe exclusively in the UK for Hackney Rhythm Launch Party !
Facebook : Full Laugh
Youtube : http://bit.ly/2ohHNC8
PETE KOSANOVICH AND THE PALE BLUE EYES
"(I) love it very good" said Liam Gallagher about Pete Kosanovich's solo album released in 2014. When such a major artist of UK's music scene reconise the quality of your work, you know you are on the good path!
Pete is a talented singer/ songwriter and multi-instrumentalist native from Belgrade (Serbia), who moved to England as a young age. Joined in live by his band The Pale Blue Eyes, He is producing a psychadelic garage blues inspired by artists like Bob Dylan, The Rolling Stones and the legendary bluesman Son House.
Facebook : Pete Kosanovich & The Pale Blue Eyes
Soundcloud : https://soundcloud.com/petekosanovich
LA HOULE
La Houle is the new exciting musical project by Geoffrey Papin and Simon Sockeel both native from France and based now in London. Heavily influenced by 80's shoegaze and noise pop, La Houle is offering a new listening to those genres by adding some complex Baudelairian's french lyrics.
Joined by Clémentine Blue (Tiger Lion) and John Davies (TRAAMS/Theo Verney) in live, the band has been gaining presence and followers in London by playing recently at the New Cross Inn, The Victoria and the Old Queens Head.
Facebook : La Houle
Bandcamp : http://bit.ly/2opC0aS
ABDOULAYE SAMB
Abdoulaye Samb is a Senegalese songwriter who warms audience's hearts with his sincere performances and energetic live shows. He created a refreshing blend of traditional Senegalese music and European influences inspired by Fula and Mandinka cultures.
Currently working on his upcoming album, Abdoulaye will showcase some of his new songs live at Paper Dress Vintage!
Facebook : Abdoulaye Samb Minnjiaraby
Soundcloud : https://soundcloud.com/abdoulayesamb
DRONEHENGE
Newcomers in the East London rock scene, this band of experienced musicians is profoundly influenced by garage rock an psychadelia bands like DIY.
DroneHenge will perform its first gig at Paper Dress Vintage!
AMP MEDLEY & DJ CODE1
Founder of the colective KrakenLab Record, the italian and London based DJ Code1 will play alongside the talented Hip Hop songwritter AMP Medley.
Code1, who just released its first mixtape « 40 F*cks », will end the night with some of its Old School Hip Hop vibes with AMP Medley cutting the edge on lyrics.
Facebook : Krakenlab Records // And What? Ldn
Bandcamp : http://bit.ly/2ojBiiL
_______
Advance tickets: £4 and OTD : £5
Doors open at 7.30pm.
Des Was a Bowie Fan ft The Death of Pop, Drömstad + Arkless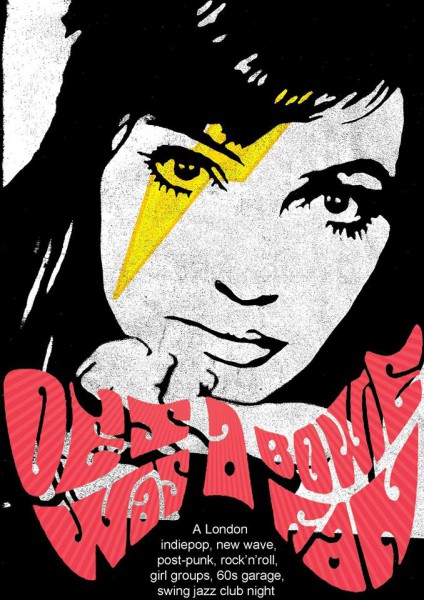 Here's the first of a bunch of sweet summer nights on the Des Was A Bowie Fan dancefloor at Paper Dress Vintage, the blue touch paper lit by a trio of Pop bands wired to the stars.
Bringing the Shivers Inside between 8pm and 11pm with a mix of janglegaze, dreampop and "twinklegaze" will be The Death Of Pop, Drömstad and Arkless.
The Death Of Pop have a swirling, atmospheric and summer-sweet sound with lyrical touches that play on your heartstrings. The band themselves call it "janglegaze", dancing in the spaces between My Bloody Valentine, The Beach Boys and Teenage Fanclub. New single 'Pain is Needless' comes out on April 15th.
https://soundcloud.com/the-death-of-pop/pain-is-needless
Drömstad have a sound of howling Pop empathy that gets into your bones; a euphoric, melancholic jangle and a burning lyrical interior, matching the serpentine dreaminess of Slowdive with a vivid, sharp-edged soul.
https://soundcloud.com/dromstad/leave-it
Arkless play sweetly rollocking nocturnal "twinkle-Pop" that cuts, burns and sparkles with melody and poetry. Their 'Arkless' mini-LP, released on Barely Legal Records, is available via their Bandcamp.
https://arkless.bandcamp.com/album/arkless
Then at 11pm, Kerouac's bandanna wraps round the lampshade, Dai Dominoes adjusts his false teeth, and the dancefloor blazes to the sounds of Indiepop, New Wave, Post-Punk, Synth Pop, Riot Grrrl, 60s Soul and Rock'n'Roll till 3am.
All flaming limbs at the front line x
Expect to hear: ♥ Dexys Midnight Runners * Slowdive * Veronica Falls * Pulp * Belle and Sebastian * Brigitte Bardot * The Smiths * Serge Gainsbourg * The Ramones * The Ronettes * The Shangri-Las * Aretha Franklin * The Temptations * Blondie * Flowers * The Supremes * Le Tigre * Bowie * Beach House * Little Richard * The Fall * The Cure * The Field Mice * Camera Obscura * The Pastels * Johnny Cash * Jackie Wilson * Talking Heads * Joy Division * Martha and the Vandellas * The Magnetic Fields * The Beach Boys * Tullycraft * Pet Shop Boys * Art Brut * Dusty Springfield * Depeche Mode * Broder Daniel * Rita Pavone * New Order * Jens Lekman * Jonathan Richman * Jesus and Mary Chain * Candi Staton * Kim Weston * Sonic Youth * Tcha Limberger and His Budapest Gypsy Orchestra ♥
"A post-Peel, post indie market-place discotheque in the spirit of the pirates, fags and runaways"
Gig + clubnight: £5 advance:
http://www.wegottickets.com/event/398657
Club-only (after 11pm): £4 / £6
Membership: https://deswasabowiefan.com/membership/
For cheaplist entry after 11pm click 'going' on the Facebook event page
Advance club-only tickets: (coming soon)
London In Stereo & We Got Tickets Present: GUESS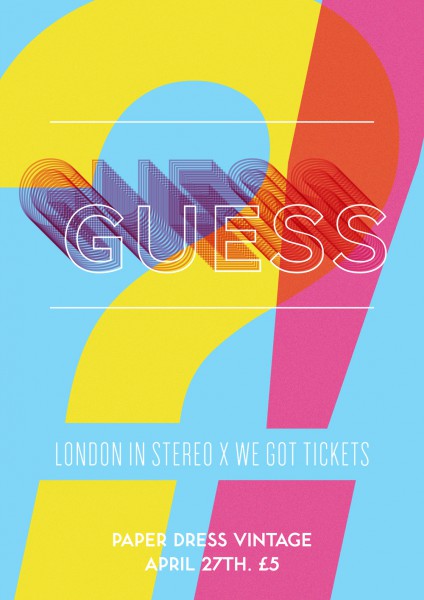 Tickets: wegottickets.com/event/395593
A new night from London in Stereo and We Got Tickets. Here's what you need to know:
– Unannounced, totally killer line-up. Think bands that have massive sell out shows elsewhere.
– £5 ticket
– Screen printed tote bag full of excellent treats.
– Cheap beer
– A massive party.
We wanted to create a super fun event for everyone, no matter who the bands are come down for the party, tote bag and to celebrate the release of our May issue ♥
Tickets: wegottickets.com/event/395593
Stanley Brinks + Enderby's Room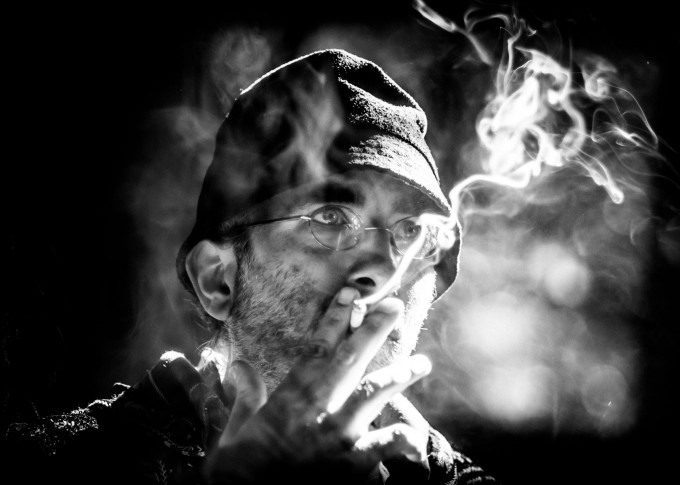 FIKA Recordings Present Stanley Brinks & Enderby's Room – Weds 26 April
Advance tickets available here: http://www.wegottickets.com/fikarecordings
Stanley Brinks was born in Paris, France, in 1973. Half Swedish, half Moroccan, strongly inclined to travel the world, he soon began spending most of his life on the road and developed a strong relationship with New York.
By the late 90s he'd become a full time singer-songwriter – André Herman Düne – as part of three piece indie-rock band, Herman Düne. Several albums and Peel sessions later and after a decade of touring Europe, mostly with American songwriters such as Jeffrey Lewis, Calvin Johnson and early Arcade Fire he settled in Berlin.
The early carnival music of Trinidad became a passion, and in the early 21st century he became the unquestioned master of European calypso, changing his name to Stanley Brinks. Under this moniker he has recorded more than 100 albums, collaborated with the New York Antifolk scene on several occasions, recorded and toured with traditional Norwegian musicians, and played a lot with The Wave Pictures.

"an absolute joy" Q
"a set that's as wistful and charming as it is playful and self-concious"
Uncut
"immaculately played, unpolished and, for the most, jubilant in spirit and mood, it's a gem of its kind." Folk Radio
Enderby's Room is fiddle player Dan Mayfield, once from rural Lincolnshire, but he has now found home living in London. His folk tinged songs reflect on his traditional folk upbringing. Mayfield has played violin for many artists including Daniel Johnston, Darren Hayman, The Wave Pictures, Allo Darlin' and the Belles of London City morris dancers.
Over the past ten years he has gently built up a collection of his own songs, which he performs with his band Enderby's Room. The name comes from an Anthony Burgess character called Mr Enderby who composed his prose inside the toilet. The band's make up has been constantly evolving; around 30 different individuals have been a part of Enderby's Room over the last decade, before settling on the current 5 piece lineup.
Enderby's Room's sound features a Victorian pedal harmonium, together with French horn, double bass, ukulele, guitar and percussion.
Tickets: £8.50 adv / £10 on the door
Homemade Disco: Lone Taxidermist, Martin Tomlinson, Heart Years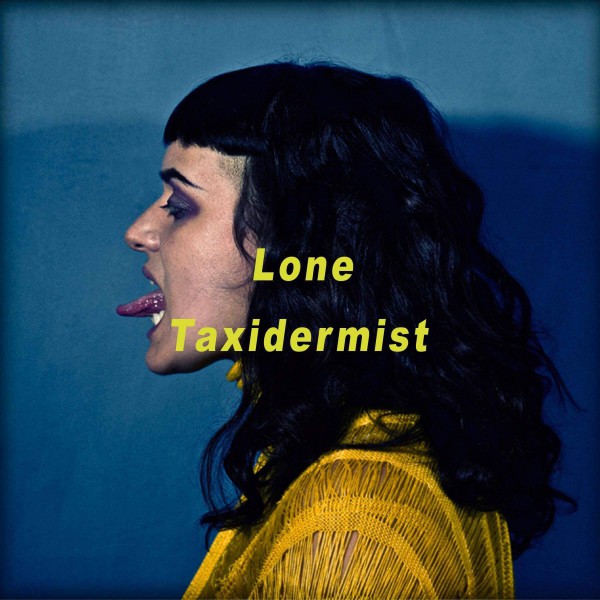 Ticket Link: https://billetto.co.uk/en/e/lone-taxidermist-martin-tomlinson-heart-john-doran-tickets-188099
Following on from the amazing Laura Cannell/Hirvikolari show in March, the next Homemade Disco should be just as special.
Lone Taxidermist, the chaotic project of cosmic Cumbrian synth artist Natalie Sharp should be a similarly stupefying live experience. On her new project Trifle she's joined by Philip Winter and Will Kwerk for a journey into the murky, intertwined depths of sexual fetishes and food. The live show features music from the group's forthcoming debut album of the same name, and explores the shadowy worlds of sploshing, cake sitting and crush fetish. It features a visual backdrop from a series of YouTube cake fetishists, and AV artist Ross Blake's specially commissioned projections.
Support comes from Martin Tomlinson of Selfish Cunt and Heart Years.
John Doran from The Quietus will also be doing a DJ Set
RSVP to the Facebook event page here and invite your friends: https://www.facebook.com/events/1880704398807888/