Folk Lore Presents: Laish / Gabriel Moreno & the Quivering Poets / Mock Deer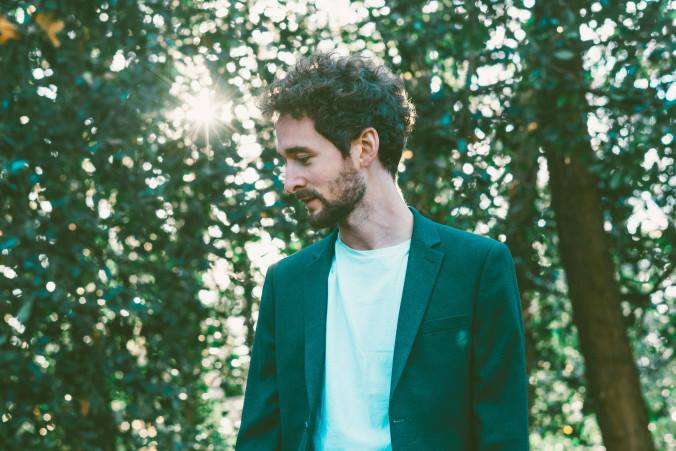 Folk Lore Presents 3 great artists on Tuesday 11 April. Limited advance tickets available here: http://www.wegottickets.com/event/394945

Laish is the musical project of Danny Green, Yorkshire born and London based songwriter, and multi-instrumentalist. His latest album, Pendulum Swing, released by respected French label, Talitres, garnered some extremely positive reviews:
"Pendulum Swing already ranks among the great records, not only of the past year, but of the current decade." Indie Rock
"I just thought this is a great pop record" Steve Lamacq, BBC 6Music
"Super catchy, making for a really interesting and sophisticated and splendid new discovery." Chris Hawkins, BBC 6 Music

Gabriel Moreno & the Quivering Poets
During the recording of his album, "LOVE & DECADENCE," Gabriel Moreno gathered some of the most interesting musicians in the alternative folk scene in London and Barcelona to form what would later be known as THE QUIVERING POETS.
After succesful tours in 2016 in Grottamare, Pescara, Barcelona, Madrid, London and and Exeter the Quivering Poets have formed a musical and poetical alliance which is beautifully expressed in their performances through perfected musicianship, powerful stage panache and haunting tunes which will enter your psyche and make their own kingdoms there.
The Quivering Poets also write their own version of quivering poetry and are very well respected and acclaimed as musicians in their respective scenes.
Mock Deer
"Everything hangs on the voice .. And what a voice it is!" –
Real Gone
Mock Deer (Ricky Damiani) is a singer and songwriter based in London.
A self-taught musician with a unique playing and writing style, he has spent the majority of his life in the North of England and has re-immersed himself in the capital's Alt-folk scene over recent years, playing shows for many of the best local promoters as well as touring both in the UK and in Europe.
As well as writing original music for theatre and television he has released two EPs, 'Cold and Bright' and more recently 'How We Used to Live' released in July 2015. His renewed involvement in the live music scene has seen him play shows supporting great acts such as The Burning Hell (Can), The Migrant (DK), Sam Brookes (UK) and Kristin McClement (UK) as well as appearing at several UK festivals, including Festival N6, Wilderness Festival, Ramsbottom Festival, The End & Uncivilization Festival

Advance tickets available here: http://www.wegottickets.com/event/394945