The Local Presents Rainbrother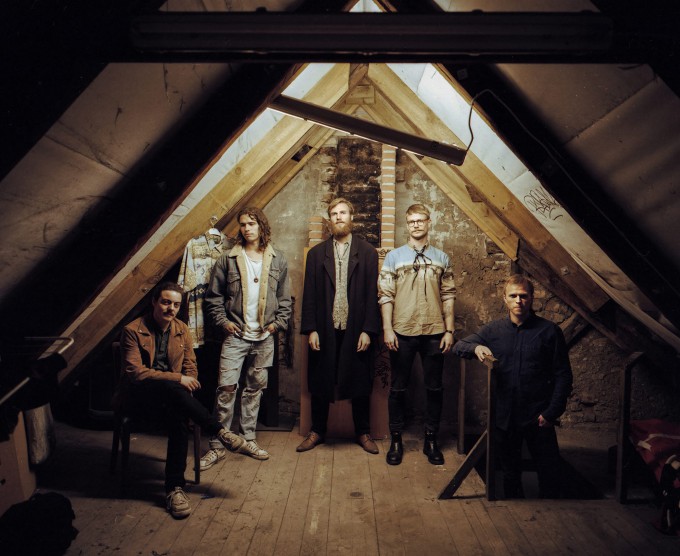 Limited advance tickets available here: http://www.wegottickets.com/event/408274

After the success of psychedelic folk outfit The Migrant, frontman Bjarke Bendtsen is ready to transcend furthermore into electronic folk-rock territory with the release of his latest project Rainbrother's debut album Tales From The Drought, out now via General Bird.
Tales From The Drought is all about making your way whilst on the road, dwelling on memories both beautiful and troublesome and coming to terms with the decisions that have been made. Album opener 'Riverside' is a stunning piece of songwriting that carries you away into the abyss and as the album continues, so do your thoughts. Each one a little more comforting than the next. Tales From The Drought invites the listener into a speckled dream, filled with steady beats, wistful Pink Floyd inspired guitar slides and a storytelling charm akin to the likes of Fleet Foxes and Bon Iver.
Support comes from Aussies Wanderers
https://soundcloud.com/dlww/sets/something-for-a-distraction/s-SU7eV
RSVP to the evente page and invite your friends here
City Soundsystem NYC ft Jeanga & George & LNLY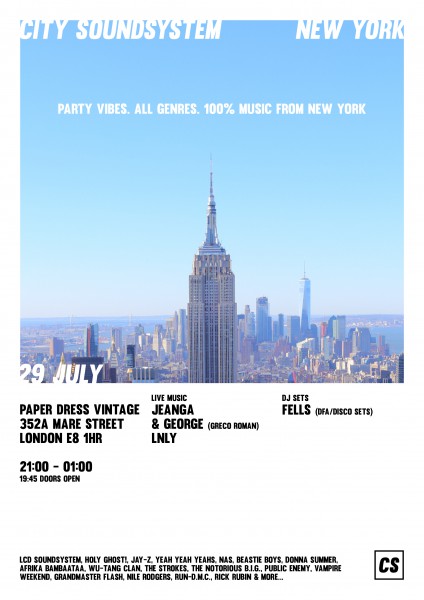 Following the successful launch of City Soundsystem earlier in the year with their Paris special they're back with DJ Sets playing NYC-Only Party Vibes > Plus amazing live music from UK hype bands >
Headliners:
Jeanga & George (Greco Roman)
https://www.facebook.com/jeangaandgeorge/
&
LNLY
https://www.facebook.com/lnlyldn/
Limited advance tickets available here: https://dice.fm/event/city-soundsystem-nyc-29th-jul-paper-dress-vintage-london-tickets
Doors 7.45pm
Paper Dress Presents: Second Echo, Living Dead Girl, Marlon Brando Island, Ciara Clifford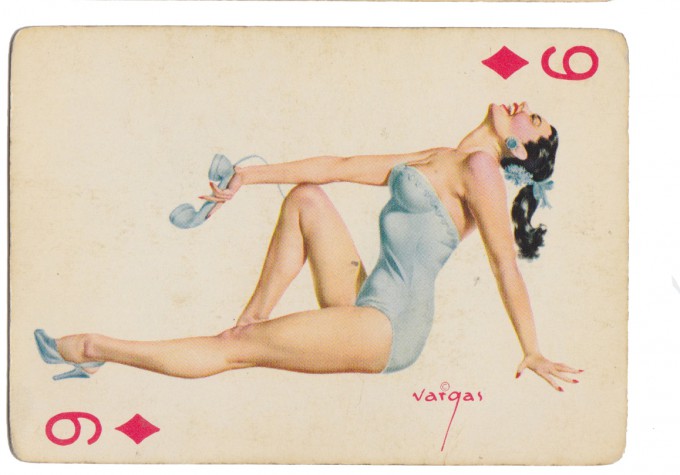 Paper Dress Presents an evening of wonderful live music from our unique shop window stage in Hackney Central. On Friday 28 July we welcome…
THE SECOND ECHO
https://www.facebook.com/thesecondecho/
Rock n Roll!
LIVING DEAD GIRL
https://www.facebook.com/livingdeadgirlmusic/
Living Dead Girl is a dark electronic pop duo. For fans of Ladytron, Grimes, Portishead and more….a distinctive fusion of ethereal vocals, electronic rhythms and unique compelling instrumentation.

'Moody duo Living Dead Girl show that trip-hop is alive and kicking, at least when given an injection of synth-pop'
'SBTRKT with a darker, atmospheric twist'
MARLON BRANDO ISLAND
https://www.facebook.com/marlonbrandoislandband/
http://soundcloud.com/marlonbrandoisland
CIARA CLIFFORD
https://www.facebook.com/CiaraCliffordMusic/
£5 on the door
RSVP to the Facebook event page here and invite your friends!
Keep live music alive!
Edinburgh Previews: John Hastings, Tom & Ollie, Chloe Petts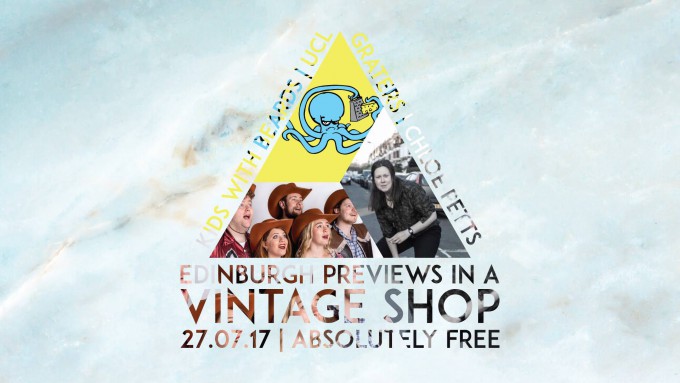 A night of Edinburgh Previews hosted by Threesome Comedy, here's what they have to say about what's coming up..
"You'd be right, Threesome don't have an Edinburgh show, but our fantastic mates do: JOHN HASTINGS, TOM & OLLIE, and CHLOE PETTS! Get yourselves down to London's famous Hackney for an evening of deliciously FREE Edinburgh Fringe previews and the usual pratting around from us. 
RESERVE TICKETS HERE: https://www.eventbrite.co.uk/e/edinburgh-previews-john-hastings-tom-ollie-chloe-petts-tickets-36235209487
Admin: 7.45pm doors, 8.15pm show start
JOHN HASTINGS: AUDACITY
BBC Three's John Hastings, the funniest white comedian from Canada, was briefly vegan and is currently in love. An Amused Moose Comedy Award-nominated comedian, he's here to confront his fear of confrontation and prove that love starts in the toilet (not that kind, you yucky idiots).
This 'fast growing comic is a pleasure to watch' (Times).
**** (Herald). **** (Fest). **** (ThreeWeeks). **** (BroadwayBaby.com). ***** (Melbourne Herald Sun).
**** (EdFestMag.com). **** (Now Magazine). **** (ThreeWeeks).
'His act is packed with observations and wit that will stay with you in a good way' ***** (Mirror).
THREESOME:
A sketch comedy ménage à trois. Boy meets girl, girl meets boy. Boy and girl meet other boy.
Tom & Ollie Comedy: WASPS
Tom & Ollie Comedy are an award-winning*, comedy-competition-final-reaching* sketch-comedy double-act of completely equal worth and wit*. Expect anything from Scotland's own Andy Murray, to the World's Worst Philosopher™, to the mysterious properties of a revolutionary magnifying glass, depending on which sketches we actually decide to do.
https://www.facebook.com/tomandolliecomedy/videos/1025653700851781/
'Shades of a young Steve Coogan' ~ Steve Bennett, Chortle
***** 'Genuinely hilarious' ~ Inter:Mission,
*Only Tom has won awards
*Only Tom has raught comedy-competition-finals
*Highly debatable
CHLOE PETTS: LOL WORD
Chloe is featuring in the Lol Word at the Edinburgh Fringe from the 6th to the 13th August at The Street at 5.15pm
A comedy mixed bill featuring some of the scene's hottest new stand-ups and 400% more queer women than average. Featuring: Chloe Petts, Chloe Green, Jodie Mitchell and hosted by Shelf!
Collective praise:
'blindingly obvious comedic talent' – The Skinny
'not only hilarious but witty and insightful' – Funny Women
'Lesbians' – ScotsGay
Free tickets available here: https://www.eventbrite.co.uk/e/edinburgh-previews-john-hastings-tom-ollie-chloe-petts-tickets-36235209487
Mad Men Club Night!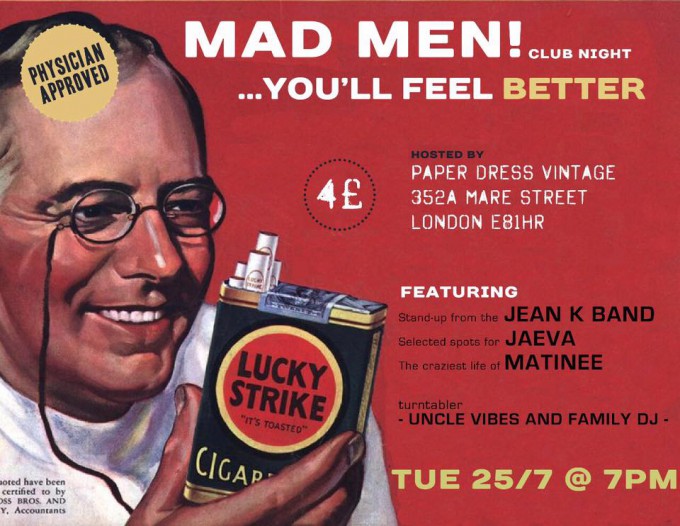 After a fun party earlier in the year, Matinee are back to throw the second edition of their Mad Men club night! Here's what they have to say about what is planned…
Come down to Paper Dress for a Rock 'n' Roll / Throwback night out. We have some great new bands for you to check out and a DJ that will celebrate the music from the Mad Men-era (think 60s and 70s with a new twist)!
LIVE
JEAN K BAND
DJ set in between bands and after by Uncle Vibes and the Family DJs #FUNKOFF /soho radio

Entrance only £4
Looking forward to seeing you there!
RSVP to the Facebook event page and invite your friends here!