Giles Likes Tea, The Giving Style, Frankie Forman + AULD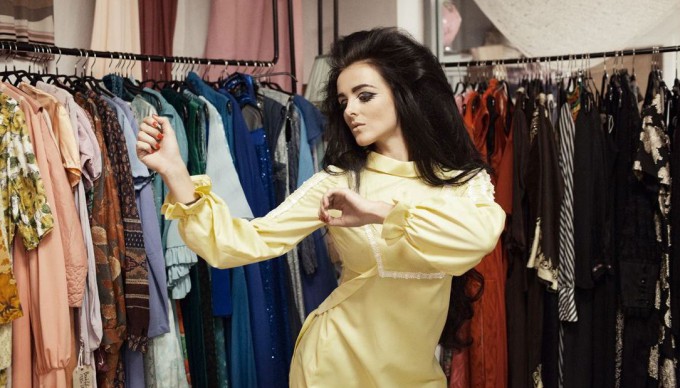 Paper Dress Presents an evening of wonderful live music from our unique shop window stage in Hackney Central. On Saturday 26 August we welcome…
GILES LIKES TEA
https://www.facebook.com/gileslikestea/
Gypsy-tinged pop with boy-girl vocals that culminates in a good time.
THE GIVING STYLE
https://www.facebook.com/TheGivingStyle/
Idiosyncratic, guitar-driven, occasionally electronic and with acoustic sensibilities! It takes, in equal parts, from soul musicians like Stevie Wonder and Sly and the Family Stone to bards such as Marc Bolan and Melanie. The lyrics lean heavily on themes such as love, loss, longing, and focusing energy on the present moment.

FRANKIE FORMAN
https://www.facebook.com/officialfrankieforman/
https://soundcloud.com/frankieforman
AULD
https://www.facebook.com/auldmusic/
Auld is one man. He makes brooding, electronic, folky pop.
£5 on the door
RSVP to the Facebook event page here and invite your friends!
Keep live music alive!
PDx
Nice Nights Record Launch Party!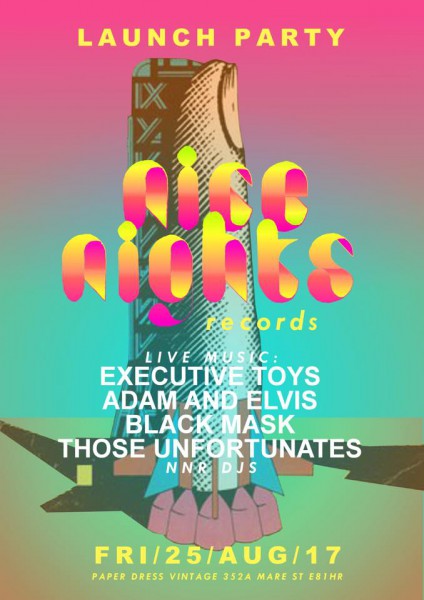 We're delighted to welcome the lovely people behind Nice Nights to host a show at Paper Dress this August bank holiday weekend. Here's what they have to say about what's in store!
"S'been a while.. but Nice Nights is back! And this time it's a record label too. 
To celebrate this fact and also invite into the world the first of it's offspring (our very own Executive Toys with their debut album), we are having a launch 'do', so without further a-'do', here's what hapnin:
LIVE:
Executive Toys
Adam & Elvis
Those Unfortunates
Black Mask
+NNR DJs
£4 otd
—————//////——————–
EXECUTIVE TOYS - Album Release special.
Tick, tock, tick, tock, squawk…
From the scum of the great water, in the sludge, shiny happy little toys did remain. Many years passed. ..the toys arrived, in boxes, sweet glittery pills, shiny, sparkling, addictive..
At first their charm was seductive, here a hypnogogic chorus from a Boston séance. There, a dreampop boxcar shampoo hook, sleepy Athens, Georgia style. But over the horizon, grinding T-Bone steak Chuck Berry rock n roll chops as big as your arm. EVERYWHERE, cold, lonely Wire synth washes, sprinkles, jabs and Prefab lilts Sprouting. At closer inspection there was cheese awwwn everything……Stories from before, during and after the days of the great plains were dreamed, modern day ghosts arrived in numbers, and from the barely safe vantage point of the cockpit of our super yacht, we watched on..
"I like it" – Artrocker Radio
"A sunny trip of psychy synthy goodness"- Musicbornonline
'Infectious, bizzare, wonky tunes' – MCR Radio.
https://soundcloud.com/executive-toys/sunken-crate
____________________________
THOSE UNFORTUNATES
Those Unfortunates are a fourpiece band from London. They wear herringbone coats and oxblood shoes without ever really managing to look rakish. Their songs aim for the wit and warmth of bands like The Kinks and Television Personalities. They are self-deprecating, for the most part, and self-contained. They sound harder than they sound.
Their debut album, Nothing isn't Beautiful was released in May 2017; it has been described as 'just beautiful by 6Music DJ Gid Coe, and "charming narrative of a small but meaningful life" by Shindig magazine.
https://facebook.com/unfortunates
https://youtube.com/watch?v=ezmfKfmYwMw
_______________
BLACK MASK
Invert your vision and look at the pink ooze inside. Listen. A trio of humanoids wishing to play you music about peace and love and crime and melting – broken synthesizer and frantic drums accompany desperate vocals.
https://facebook.com/Bl4ckMask/
________________
ADAM & ELVIS
Bonded not only by blood but a taste for finding humour in the macabre, Patrick and Tom Malone are brothers whose sibling intuition extends to a penchant for songs as melodic as they are bizarre. Cut-throat guitars, dirty bass lines and contorted synthesisers are their tools as the brothers pen hook-filled numbers with strange, poetic lyrics, often influenced by the stark realism in the wordplay of Patrick's heroes Leonard Cohen and Charles Bukowski.
Cut-throat guitars, dirty basslines and contorted synthesisers are their tools – VENTS MAGAZINE
"Big Pixies-sized singalongs and subversive choruses which threaten to match the early charm of The Teardrop Explodes" – ARTROCKER
'this band are strange and not to be trusted!' – LOUDER THAN WAR
https://facebook.com/adamandelvis
https://soundcloud.com/adam-74/hanging-tree-1
RSVP to the Facebook event page and invite your friends here!
£4 On The Door x
Eloïse Live!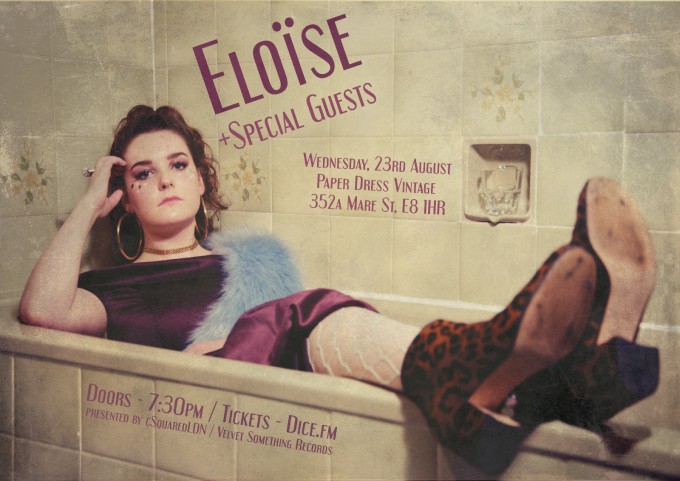 Eloïse debut headline live show with band at Paper Dress Vintage
+ Special guests to be announced!
Tickets available here: hyperurl.co/EloiseLive2308
7.45pm x
All Our Exes Live In Texas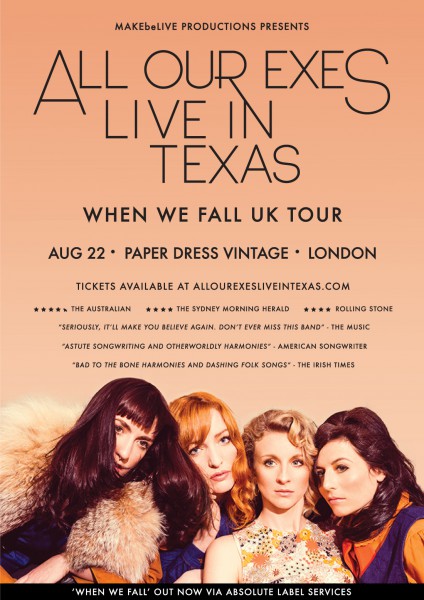 We're delighted to welcome All Our Exes Live in Texas for a special London show as part of their UK tour on 22 August
Limited tickets available here: https://www.ticketweb.uk/event/all-our-exes-live-in-paper-dress-vintage-tickets/7465525
All Our Exes Live In Texas is a fantasy draft of Sydney musical talent – Elana Stone, Katie Wighton, Hannah Crofts & Georgia Mooney – all beautiful performers in their own right, here combining in four-part folk heaven. 


On mandolin, ukulele, accordion and guitar, All Our Exes Live in Texas deliver tunes that are clearly crafted with taste, care and skill in the context of a spontaneous, playful and utterly charming live show. With four songwriters and four unique voices, All Our Exes Live in Texas make music that is refreshingly different, drawing influence from traditional four-part harmony to create a brand new type of modern folk.
The David Lynch Disco Presents: Das Clamps, Oh Sister + more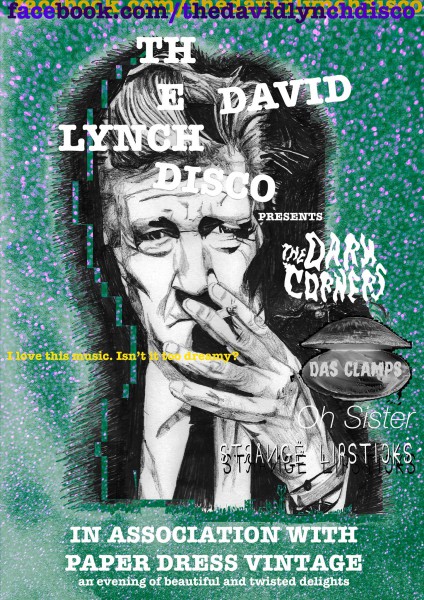 THE DAVID LYNCH DISCO Presents in association with PAPER DRESS VINTAGE
An Evening of Beautiful and Twisted Delights
There's a sort of evil out there. Something very, very strange. Call it what you want, a darkness, a presence. It takes many forms but… its been out there for as long as anyone can remember…
In London's seedy underbelly there are urban playgrounds, away from the light and hidden from sight. Places for the weird, the wrong and the dangerous. Places where men go. Always different, always the same.
Your Host and Compere for the Evening
THE FANTASTIC MR OLIVER FOX

—Your Musicians—
DAS CLAMPS
Two piece band in shape of clams doing Cramps covers, tunes that the Cramps loved and their own crampy! Songs! John Waters' wet dream.
https://dasclamps.bandcamp.com/
OH SISTER
Delivering a very special tailored set for The David Lynch Disco. Sarah Berresford, better known as Oh Sister is a singer-songwriter, from Teesdale but currently based in London. Let her beautiful floating vocals chill your soul.
https://soundcloud.com/ohsistermusic
ALOHA DEAD
A duet of deathly loveliness and vividly vertiginous twang – Benjamin Louche (of London's infamous and exquisite The Double R Club). If David Lynch was wearing a voluminous Hawaiian shirt, and if that shirt made a record it would sound like this – The Shend (of The Cravats).
https://soundcloud.com/alohadead
STRANGE LIPSTICKS
Mysterious shadowy weird lo-fi singer songstress. Solo project from the leading lady of UPSET STOMACH. Songs worthy of the Palmers' front room, or James Hurley's motorbike. Welcome to the cathedral of erotic misery.
https://strangelipsticks.bandcamp.com/album/mysteries
—Your DJs—
DJ CLEMENTINE (Das Clamps)
Playing good time, dance contest 50s and 60s rock n roll, rhythm & blues and raunchy sax driven instrumentals.
HEARTBREAK HARRY (The Dark Corners) 
Playing Freaky Fifties Rock and Roll, Moody Sixties Instros, Spooky Surf, Weird World Sounds, Sugary Love Songs, Noisy Jazz and early Psychedelia and Doom.
——————ADMISSION——————
On the Door: £5.00
Guest List: Post your name on the event wall and arrive before 9.00pm for £3.00 guestlist entry. Alternatively, speak to a band.
RSVP to the event page and invite your friends here!

I love this music. Isn't it too dreamy?
THE DAVID LYNCH DISCO