Des Was a Bowie Fan ft. Milky Wimphake + Witching Waves + Pale Kids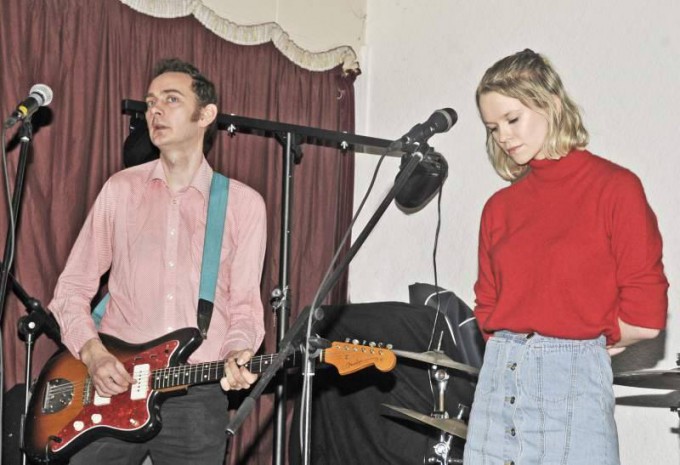 Here's the late September Des Was A Bowie Fan at Paper Dress Vintage, the dancefloor oiled by a blast of glorious indiepop from the legends chest and whirlwind post-punk from Milky Wimpshake and Witching Waves.
Milky Wimpshake are a lo-fi Pop institution, a bristling blast of lyricism from the outside of everything since the early 90s. The band have released a stream of EPs, LPs and 7″s that shake and shimmer with bittersweet romance and self-depracation. Their last LP, Encore, Un Effort!, was released via Fortuna Pop! in 2015, with their two song blast Velvet Pants & Interior / Exterior following on Tuff Enough last year.
https://www.youtube.com/watch?v=A7HbbDwU128
Witching Waves are a Pop twister that blow through your door and sweep your heart a hundred foot in the air, a perpetual thrill-giver of a band in the finest go-faster spirit of post-punk. Their last LP, 'Crystal Cafe', was released via Soft Power Records in 2016.
https://soundcloud.com/witching-waves/better-run
Pale Kids are four queer punks making lyrical Durham soul that punches through your heart and bounces it off the ceiling. Their latest EP, 'Holy Mess', was released in January of this year via Frux Tapes and Drunken Sailor records, with a double A-side single 'St Bernadette/Haunted' following last month on Art is Hard.
https://palekids.bandcamp.com/album/st-bernadette-haunted
Then at 11, Keroauc's handkerchief lands on the lampshade with the touch of a Crystals chorus, dimming the lights for the ghosts of 60s girl groups, Northern Soul and rock'n'roll to join the most shimmering indiepop, new wave and post-punk till 3am.
"A post-Peel, post indie market-place discotheque in the spirit of the pirates, fags and runaways" – Llewelyn Bowen
Expect to hear: ♥ Dexys Midnight Runners * Pulp * Belle and Sebastian * Brigitte Bardot * The Smiths * Serge Gainsbourg * The Ramones * The Ronettes * The Raincoats * Veronica Falls * The Shangri-Las * Aretha Franklin * The Temptations * Blondie * The Supremes * Le Tigre * Bowie * Beach House * Little Richard * The Fall * The Cure * The Field Mice * Camera Obscura * The Pastels * Johnny Cash * Jackie Wilson * Talking Heads * Joy Division * Martha and the Vandellas * Magnetic Fields * Milky Wimpshake * The Beach Boys * Pet Shop Boys * Art Brut * Dusty Springfield * Depeche Mode * Broder Daniel * Rita Pavone * New Order * Jens Lekman * Jonathan Richman * Jesus and Mary Chain * Candi Staton * Kim Weston * Sonic Youth * Slowdive * Flowers * The Four Tops * The Flirtations * TV Girl * Ritchie Valens * Meilyr Jones * Velvet Underground ♥
Gig + Club: £5 advance / £7 door
Advance tickets – http://www.wegottickets.com/event/415727
Club-only: £4 / £6
Cheaplist and free membership via [email protected]
Club only advance tickets (valid after 10.30): http://www.wegottickets.com/event/415728
KAZE single launch ft Stella Angelika & Joe Wulff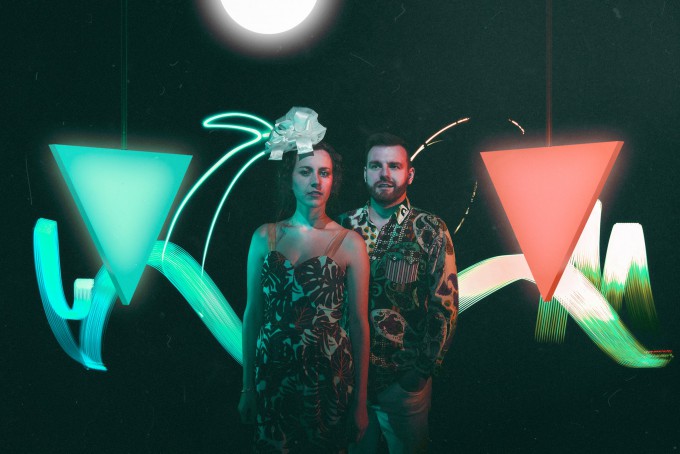 KAZE are excited to announce their first London show on 28 Septeber to celebrate the release of their single Pinned On You and its music video. The single and video will be officially released on the 29 September.
KAZE – "fresh-sounding, future-facing, female-fronted' Tom Robinson, BBC 6 Music
Listen to the single 'Pinned On You' here –
www.youtube.com/watch?v=Wxuc0bwzg9U
Stella Angelika – "Delicate, smooth, cheeky and talented" – Sian Anderson, BBC Radio 1Xtra
Have a listen to her single 'Lost Boys' here
www.youtube.com/watch?v=ess1jl94cVQ
Joe Wulff Music – 'Rock n' Rest'. Listen to 'If I Was A Wizard' and Joe's other songs on Sundcloud here www.soundcloud.com/joe-wulff/if-only-i-was-a-wizard

Doors 7:45pm
Music 8pm
Entry £5 OTD or book in advance here

Magic Giant + special guests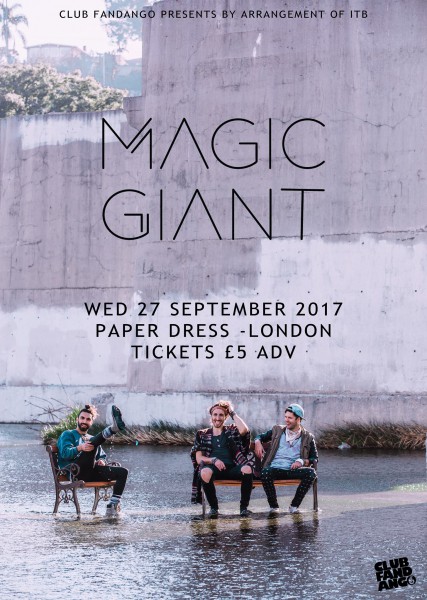 CLUB FANDANGO PRESENTS:
MAGIC GIANT + SPECIAL GUESTS
DOORS 7.45pm
TICKETS £5
dice.fm/event/magic-giant-27th-sep-paper-dress-vintage-london-tickets
WeGotTickets: www.wegottickets.com/event/415107
SEE Tickets: www.seetickets.com/event/magic-giant/paper-dress-vintage/1144029
www.magicgiant.com
www.facebook.com/magicgiant
________
www.clubfandango.co.uk
www.facebook.com/paperdressvintage
The Blood Tub Orchestra + special guests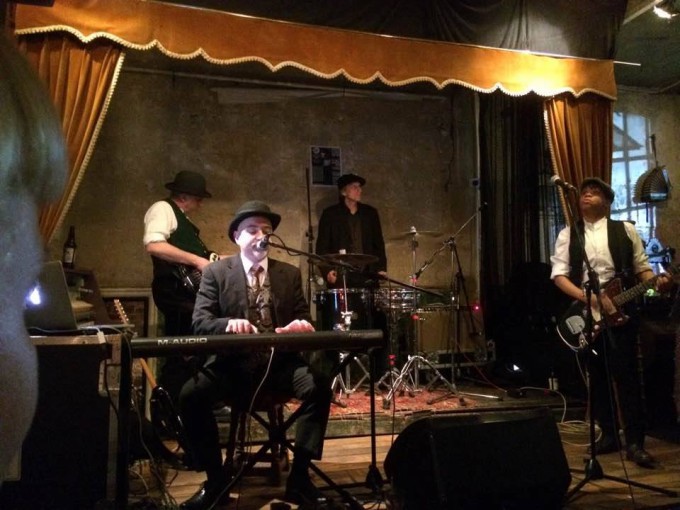 Wer're delighted to host an album launch by the wonderful Blood Tub Orchestra. Here's a few words from the gents themselves:
Oyez oyez! Let it be known that the Blood Tub Orchestra will be sporting freshly minted copies of their album 'The Seven Curses of the Music Hall' at the Paper Dress Vintage Bar, Hackney. All and sundry are invited to attend for the miserly sum of 120 old shillings (that's a fiver to you post modernist types). A Vintage venue for some Vintage music. Special guests to be announced!

RSVP to the Facebook event page for more details: https://www.facebook.com/events/1820176954959793/
Vintage Fashion Illustration!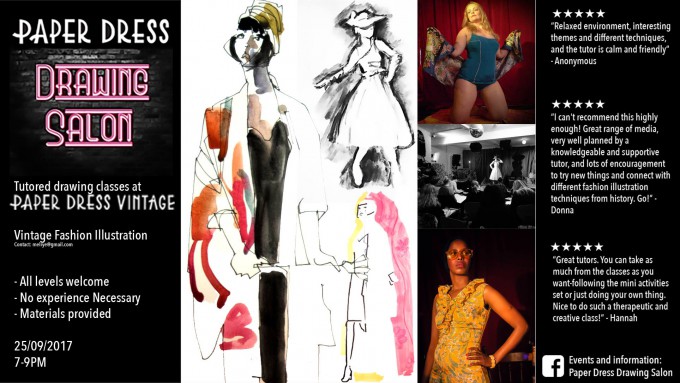 Drop in drawing class hosted by Paper Dress Drawing Salon
We will be drawing from a live model, starting with the basics of fashion illustration including proportion, weight and balance.
The class will focus on the fashions within a specific decade, looking at the characteristics of the styles, such as silhouette, waistline, hemline etc
We will explore a range of short and longer poses through a variety of observation techniques and rendition exercises designed to suit the era of the fashions covered in the class.
£12 in advance / £15 on the door
All levels welcome – no previous experience necessary
About the tutor: Mel Rye has over 10 years of teaching experience. She is Head of Art & Design at St Charles Sixth Form College, and is also a visiting Illustration tutor at Central Saint Martins. 
More info about the tutor: www.melrye.co.uk