Basement Tapes Presents: Project Karnak, Boss Terror Talmont & Ash Robinson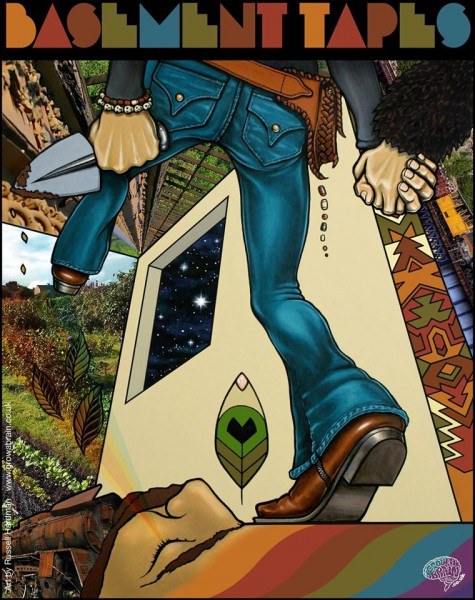 Basement Tapes are back at Paper Dress after their summer break for their monthly residency with grooves to make you move!
Live performances from Project Karnak, Boss Terror and Talmont plus special guest DJ Ash Robinson.
As usual Basement Tapes DJs (Sam Ra & Howlin' Walsh) will be spinning some fine FUNK, SOUL, AFROBEAT, DISCO, RARE GROOVE and much more until 3am.
Tickets £5 including fees
—
Project Karnak
Having recently emerged from South London's burgeoning jazz scene, Project Karnak create an intense, heady blend of high-energy drums and walloping synths, which their 4 piece live setup takes to another level. Think Moses Boyd/Yussef Kamaal. Their 2017 EP 'Equinox' is superb:https://projectkarnak.bandcamp.com/album/equinox-2
Boss Terror
Kraut Funk, Tropical Disco, Post Punk…Cockney Jazz? Boss Terror are just as good as they are difficult to pidgeon hole. A real Basement Tapes favourite; we're so happy to have them back for this show.
Check out their latest effort 'The Auto-Mystic EP' here: https://bossterror.bandcamp.com/album/the-auto-mystic-ep
Talmont
Sample-infused productions with intricate guitar lines and beautiful vocals. We can't wait to have Talmont back after they played for Basement Tapes a few years back. Listen to their superb new single 'Moving Further Than Before': https://www.youtube.com/watch?v=DZD_tTj_AqE
Plus special guests to be announced
RSVP to the Facebook event page here and invite your friends!
https://www.facebook.com/events/803910473122533
Guarantee entry with an advance ticket here: http://www.ticketweb.co.uk/event/project-karnak-talmont-tickets/286457