Colour Blind Art Show Launch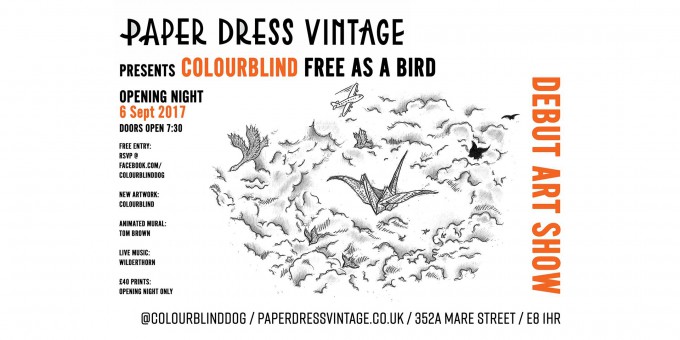 We're pleased to be hosting a debut art show for local artist Colour Blind. They'll be having a launch upstairs at Paper Dress on Weds 6 September and a selection of the works will be on display throughout the month.
Opening Night (Wed 6th Sept 2017)
FREE entry
Doors Open: 19:30
NEW Artwork – Colour Blind
Animated mural – Tom Brown
Live Music – Wilderthorn
£40 Prints – Opening night only

Exhibition running from 7th to 30th September 2017
Raffle to win Art prize – Money raised will go to charity
Photography – Keira-Anee Photography
RSVP to the Facebook event page and invite your friends here!