Vintage Fashion Illustration October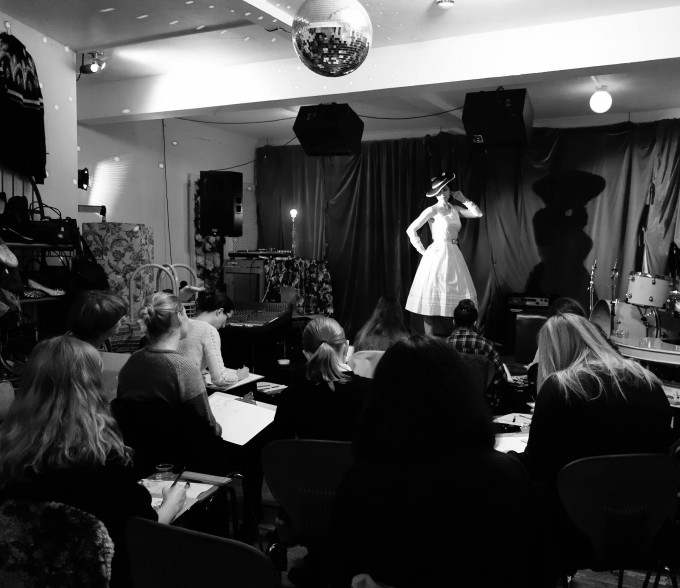 Drop in drawing class hosted by Paper Dress Drawing Salon
We will be drawing from a live model, starting with the basics of fashion illustration including proportion, weight and balance.
The class will focus on the fashions within a specific decade, looking at the characteristics of the styles, such as silhouette, waistline, hemline etc
We will explore a range of short and longer poses through a variety of observation techniques and rendition exercises designed to suit the era of the fashions covered in the class.
£12 in advance / £15 on the door
All levels welcome – no previous experience necessary
RSVP to the Facebook event page and invite your friends here!
About the tutor: Mel Rye has over 10 years of teaching experience. She is Head of Art & Design at St Charles Sixth Form College, and is also a visiting Illustration tutor at Central Saint Martins.
More info about the tutor: www.melrye.co.uk
MIRRORS Festival!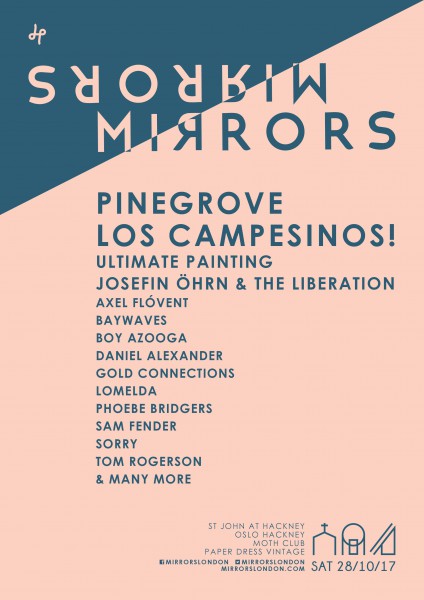 We're delighted to be a part of Hackney multi-venue festival MIRRORS on Saturday 28 October!
Tickets on sale here: http://bit.ly/2uHl7v6
RSVP to the Facebook event page here: https://www.facebook.com/events/132508834031613/
Tigmus Presents: Jeremy Tuplin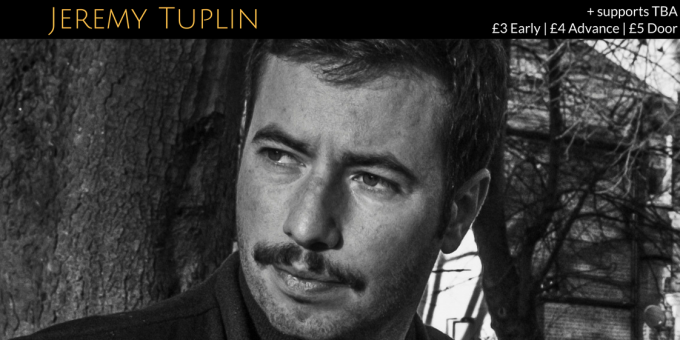 Tigmus Presents: Jeremy Tuplin
Plus support from Oh Sister
Advance tickets available here: https://www.facebook.com/events/1906702332903278/
DHP Presents Alessi's Ark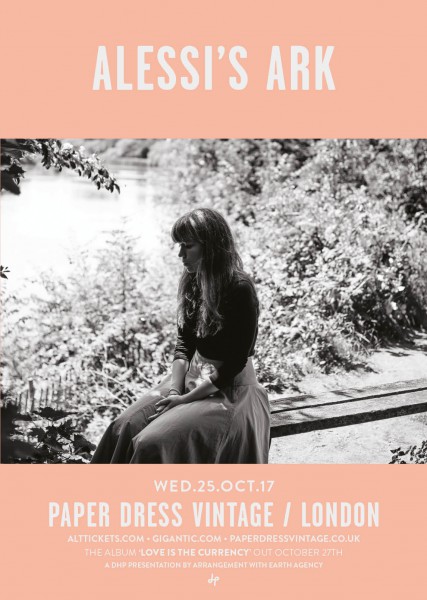 DHP Presents: Alessi's Ark
Plus support from Sam Ashton
Limited tickets available here: http://www.alttickets.com/alessis-ark-tickets
Three years on from her final album as Alessi's Ark, Alessi Laurent-Marke prepares for the release of her new album with the single Wives.
"Wives is a meditation on womanhood and the powerful roles, responsibilities and loving duties all women strive to fulfil in their lifetimes. Inspired by women in my own family, in my close circle of friends and in widely woven feminine collective."
"The understated arrangements suggest you're listening to a woman with impeccable taste" – MOJO
"It takes several plays to appreciate all the small touches that make each delicate piece" – THE GUARDIAN
Contrary to what the song title may suggest, Wives is a call to self-reliance and respect, rather than the pursuit of validation through others. "The idea of being someone's wife inspires me to no end. Recently I've come to believe that to be married to oneself, to be committed to nurturing our own spirits, will give us the best chance at growing truly loving relationships with our partners. Who are we if we're aren't present and loving to our own divine thread in this web?"
Wives is the first single from new album released later this year.
Alessi explains this coming of age process, "After a year of touring in support of 'The Still Life', I parted ways with my last label and worked in different environments; markets, shops, child minding, making art, healing courses whilst writing new music."
From uploading home recordings to Myspace to working with Bright Eyes in Nebraska and touring the UK with Jenny Lewis and M.Ward it's been a long and winding road for Alessi which has no doubt shaped her songs.
The single release features another new album track 'DLD' and is available to download through iTunes, Spotify and as an 8″ lathe cut vinyl, manufactured for Super Fan 99 in Tuscon, Arizona.
DHP Presents: KOLARS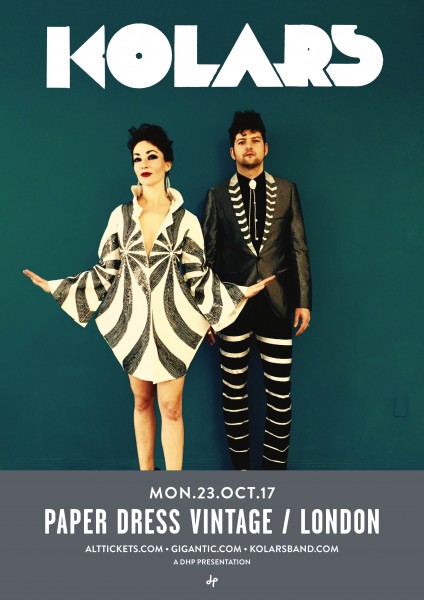 We're delighted to be hosting a special headline show for US band Kolars on Monday 23 October. Limited advance tickets available here:
http://www.alttickets.com/kolars-paper-dress-vintage-2017-10-23-19-00
KOLARS is a band of two members.
Rob Kolar sings and strums his rollicking guitar, Lauren Brown uses her whole body as a percussive instrument.
THE BOTTOM LINE: "The dynamic duo is eclectic in every sense of the word. Kolar, who can only be described as a cosmic Elvis, sang with gusto while his counterpart provided the raw power that kept their steam engine sound chugging along. And with a musical style ranging from what they term 'Desert Disco' to 'Space Blues' (which is just as entertaining as it sounds), there was never a dull moment on stage."
KOLARS has created a sonic world that straddles self-described genres such as Desert Disco, R&Beyond, Space Blues, and Glam-a-billy . Rob produces, mixes, and writes the material. His studio experimentation is incorporated into the live show. Lauren has invented her own drumming style. She tap dances rhythms with her feet atop a bass drum while simultaneously playing a stand-up kit. She uses this dance to transform beats into natural extensions of her movement. The two perform with energy, sweat, and excitement, thrilling audiences with their unabashed exuberance.

http://www.alttickets.com/kolars-paper-dress-vintage-2017-10-23-19-00