Live Circuit Presents: The Curious, Karma Sheen, South of the River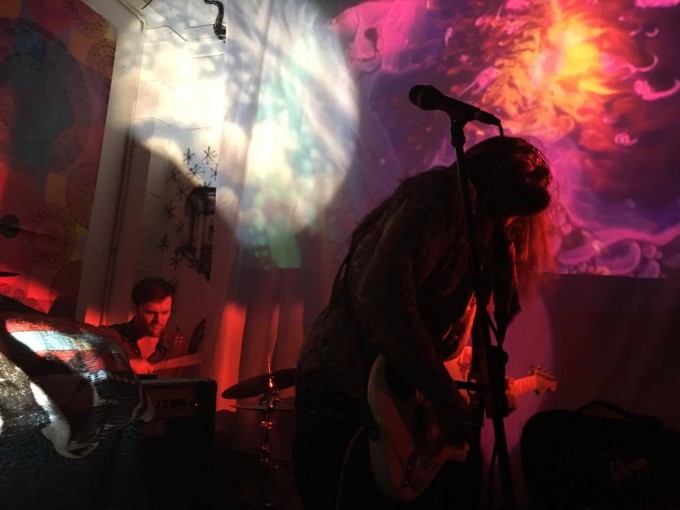 ★ LIVE CIRCUIT★
★ 30TH OF NOVEMBER ★
£5 Advance Tickets/ £7 OTD
Find your tickets on the link below:
skiddle.com/e/13090018
★ BANDS AND MUSIC ★
The Curious
https://www.thecuriousband.com/
https://www.facebook.com/thecuriousband/
The band formed in late 2014 in London, UK. The Curious are an Indie/Alternative band, with a wide variety of influences. The result of which is a funky, dancey, rock driven sound thats sure to get you moving.
– Get familiar and check out their song 'Gentleman'
https://www.youtube.com/watch?v=EpsA3wpGeHA
Karma Sheen
https://www.facebook.com/KarmaSheenband/
Karma Sheen are A Psychedelic Rock band formed in London in 2014. The band consists of Composer, singer, songwriter and guitarist Sameer Khan who with the help of his comrades the unmistakable Samu O'clock on bass, and drummer Martin Foakes, who adds very tasteful beats.
– Get familiar with Karma Sheen and their music
https://www.youtube.com/watch?v=U3BBaccLZks
South of the River
https://www.facebook.com/SouthOfTheRiverOfficial/
South By West is a 4 piece, indie rock band based in London.
– Get familiar with South of the River and their music
https://www.youtube.com/watch?v=YOs__o_LaZM&feature=youtu.be
RSVP to the Facebook event page and invite your friends here
DHP Presents: JAKL + special guests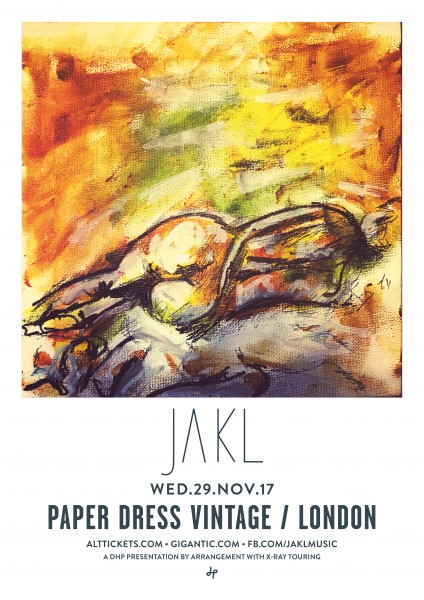 Weds 29 November – headline show by JAKL
Special guests to be announced
Limited advance tickets available here: http://www.alttickets.com/jakl-paper-dress-vintage-2017-11-29-19-00
Exploding Head Sessions ft. Modern Rituals, Abjects & Curfew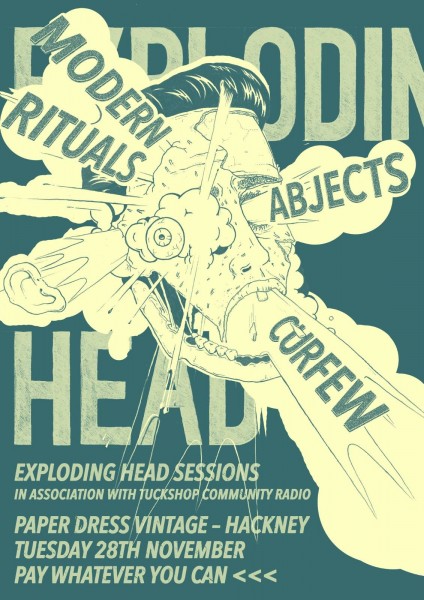 Exploding Head Sessions fourth and final lineup of the year…here's what's in store:
Our headliners for this special night are going to be the incredible Modern Rituals. Fresh off the back of a split record and tour with our launch night heroes Brunch, we're over the moon to have Modern Rituals come play for us. These guys are the absolute best when it comes to noisey, melodic alternative rock. They're also absolutely incredible live and we can gurantee the room will be bouncing when they take to the stage!
https://modernrituals.bandcamp.com/releases
Main support comes from one of our long time favourite bands in Abjects. These girls are phenomenal live and Tim has also been lucky enough to work with them in the studio. Their live shows are always full of energy as they smash out their back catalogue of garage punk hits. We've been wanting to get them down to play for us for ages so we're totally stoked about being able to confirm them!
https://abjects.bandcamp.com/
Opening the show for us will be one of the newest bands on the block. Curfew are so new they don't even have social media accounts yet! What I can tell you is that this is Paul from Virgin Kids' new band which means it's guranteed to be amazing. Word on the street is that if Omni and Gang of Four got together in the practice studio, Curfew would be the result. If that doesn't do it for you then its' unlikely we're going to get on.
As always, it's pay what you can on the door with 100% going to the bands.
It's our last one of the year so please come down and see us off in style!
RSVP to the Facebook event page and invite your friends here!
Stitch! Alternative Comedy Night
A hand-sewn alternative comedy night! Adorn your loudest outfit and we'll serve up a tasty night of sketch, stand up and clowning all for £3 or PWYW on the door. We promise it'll be silly.
DOORS: 7.45pm
START: 8.15pm
TICKETS: £3 adv to guarantee entry / PWYW on the door
THESE ARE THE PEOPLE YOU WILL BE HAVING FUN WITH:
MC: Sarah Keyworth
Heidi Regan
Siân & Zoë
Threesome Comedy
Crizards
Gary Starr
Emma Moran

RSVP to the Facebook event page and invite your friends here!
Noteworthy Open Mic 4th Birthday!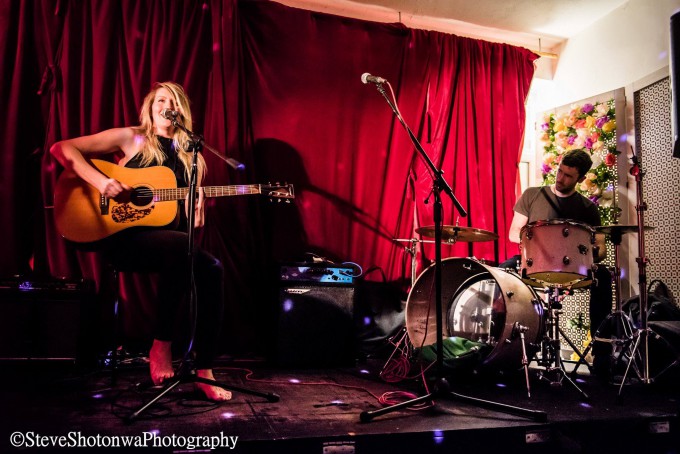 Noteworthy open mic is back for their regular Sunday session! Expect good vibes, wicked live music, jam/freestyle sessions, happy hour all night and a chance to meet some cool cats – an especially big one this week as we celebrate 4 years of Noteworthy!
Proceedings begin at 6.30pm with a special guest from Coffee House Sessions
There will also be a *special feature act* each week headlining Noteworthy which will be revealed on their Facebook page here in the lead-up to the show
Noteworth Open Mic Info
The venue has a backline of guitar amp, bass amp, keys stand, and drum kit (bring breakables to avoid disappointment) so full band acts are most welcome.
If you have a full setup please give us a shout before hand if you can so we can prep for you to cut down on change overs.
As usual we're looking to have a jam so any drummers, bass players, guitarists etc give us a shout
Sign up for open mic is from 18:00, get there early if you can to make sure you get on the list, and spread the word.
For more details about the Noteworthy crew take a look at their Facebook page here, or read this glowing review here!
For more details on what to expect on the night this week head over to their page for the latest updates: https://www.facebook.com/noteworthyopenmic/