Folk Lore Presents: Alright Gandhi + Sky Coloured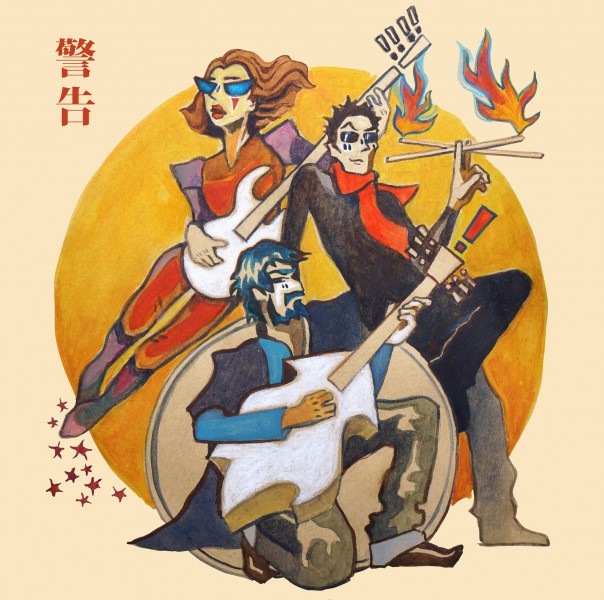 Folk Lore presents a special one-off London show by Berlinners Alright Gandhi!
Limited advance tickets available here: http://folkloreuk.com/alright-gandhi-guests/
Plus special guests SKY COLOURED
Tickets and more info here: https://www.facebook.com/events/120208795358157/
Alright Gandhi formed in Berlin 2014. Rosa Mercedes (UK), Pietro Fornara (IT) and later Dominick Gray (US) met in the city characterised by its love of experimentation and recklessness. Kalle Enkelmann (DE) recorded their first full-length album Little Traveller (2016) infused with pop, polyrhythm and storytelling. Since then they have toured 4 continents and 14 countries, in venues ranging from Baltic train station platforms to Chapels on cliff edges to Manhattan clubs.
They are currently finishing the second album, which captures raw live performance in a stone house in the mountains of Liguria. Expect warmth and outlandish imagery, like an analogue photograph of your great-aunt's runaway trip to the South.