10th Birthday Part One! Miraculous Mule, TFSOS, Bare Hunter + more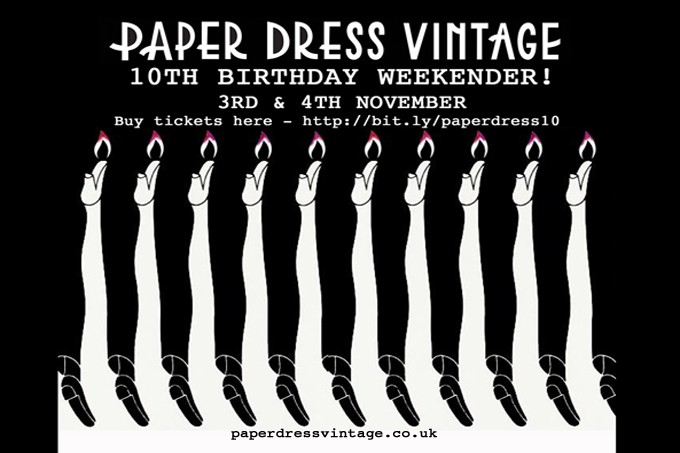 10 YEARS!
Join us to celebrate 10 years of Paper Dress on Friday 3rd November.
We're thrilled to announce a triple-headed fearsome beast of a show full of Blues Gospel Rock n Roll in the form of **Miraculous Mule**, **The Future Shape of Sound** & **Bare Hunter**
12-piece brass punk ska instrumentalists BRUNK will kick off the musical proceedings as we set off a little birthday firework display outside at 8pm to get the party off to a noisy and joyful start ! There'll be a free shot of Jagermeister for guests on arrival (whilst stocks last) and there will, of course, also be cake!
Keeping things rocking and rolling on the decks are our old friends Fritz Buzzsaw & Adam Diddy Wah aka Heavy Sugar who'll be spinning Rock n Roll, Trashy Surf, Tittyshakers, Stompin Rockabilly, Jumpin Rhythm & Blues and 60's Beats till 3am.
All these acts have played for us many times over the years and we love them dearly.
Advance tickets only £6 and available here, £8 on the door.
Keep an eye on the Facebook event page for more updates and announcements and invite your friends to come and join the celebrations!
Doors 7.45pm x