10th Birthday ft Bikini Beach Band, Cats From Japan + more!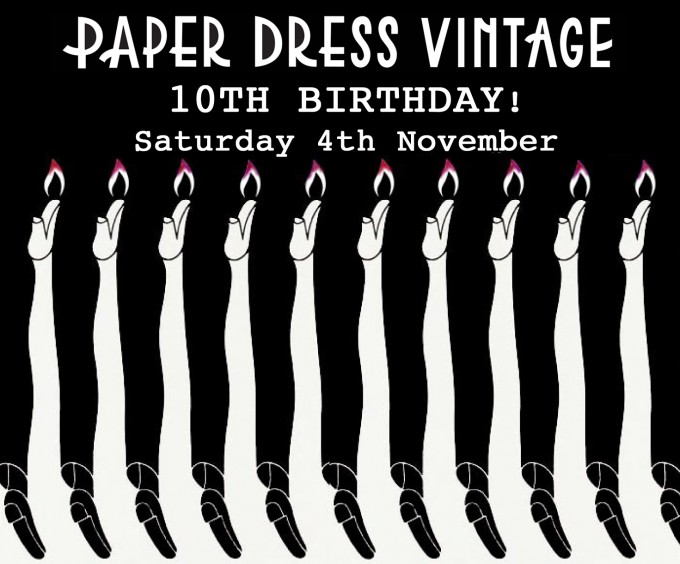 Celebrating 10 years of pretty dresses & riotous parties! We'll be throwing the party to beat them all on Saturday 4th November and we'd be delighted if you'd join us!
We've got some of our favourite bands & DJs of all time lined up to make it extra special…it will also literally be our biggest party ever as we take over the building next door to host 2 extra rooms for one night only!
THE LINEUP:
The spirit of the Thin White Duke himself will be joining us as joint-headliners in the form of ace Bowie-tribute act Cats From Japan!
We're also delighted to be joined by the one.. the only.. The Bikini Beach Band – If you're not familiar expect technicolor instrumental surf-noir, lounge & flamboyant rock'n'roll. With added Fez.
Our good friends The Pacers will be kicking off the evening's entertainment. We couldn't have a Paper Dress birthday weekend without some garage rock & psychedelia on the bill! Tune in here.
And a Paper Dress birthday wouldn't be the same without The Action Men
"The Action Men inhabit a magical fantasy world where The Pink Panther, Alan Whicker and Mr Benn meet 2001: A Space Odyssey and The Snowman. Join them in their latest adventures; you won't believe your eyes!"
DJ Worth Wagers will be spinning some red hot soul 45s to get the party started whilst Basement Tapes DJs will be spinning the best Funk, Afro Disco, R'nR' & Rare Groove all night long!
And next door we'll be creating a tin foil wonderland hosted by Barbarella Disco Dome with a secret special guest headline DJ!
Plus plenty more surprises!

Hope you can join us!
Love all at Paper Dress x