Basement Tapes Presents: Waaju, Toytown Hustle & Ed Dowie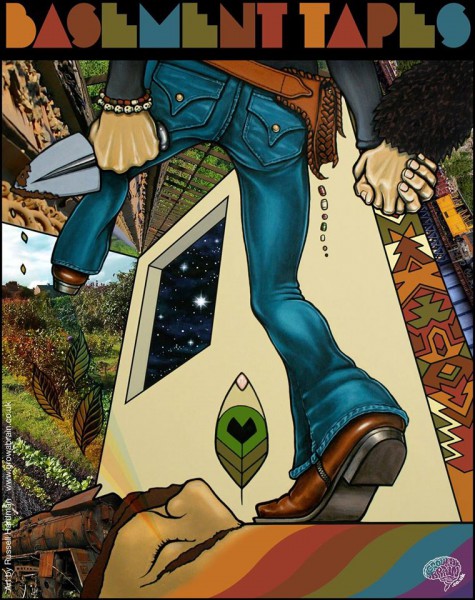 Basement Tapes are back at Paper Dress Vintage for their monthly residency with grooves to make you move!
We are delighted to present live performances from the African rhythms of Waaju, Electro-folk outfit Toytown Hustle and the delightfully bizarre Ed Dowie
As usual Basement Tapes DJs (Sam Ra & Howlin' Walsh) will be spinning some fine FUNK, SOUL, AFROBEAT, DISCO, RARE GROOVE and much more until 3am.
Tickets £5.
—
Waaju
Led by one of the finest drummers around in Ben Brown, Waaju take inspirtation from Africa (predominantly Mali), South America and more to produce rhythmic and melodic masterpieces. One of Basement Tapes' favourite bands!
This live performance of 'Ali's Mali' is stunning: https://www.youtube.com/watch?v=R1JgVFQpqq8
Toytown Hustle
Gypsy Jazz? Electronic Folk? Whatever you label them as, Toytown Hustle's delightful jaunt through a variety of genres, rhythms and dynamics is undoubtedly a treat for the ears. See for yourselves and check out this brilliant live version of 'Late': https://www.youtube.com/watch?v=FSqKySQyvSs
Ed Dowie
Ed Dowie has passed through Basement Tapes on mutiple ocassions and surprises us every time with his brilliantly mad live shows and ethereal soundscapes (which last time featured instruments including a deflating balloon and toy car). Take a listen to our favourite, 'Yungpawel': https://www.youtube.com/watch?v=UOk0-6YR1Ds
RSVP to the Facebook event page and invite your friends here!