IT'S TIME – New Years Eve at Paper Dress Vintage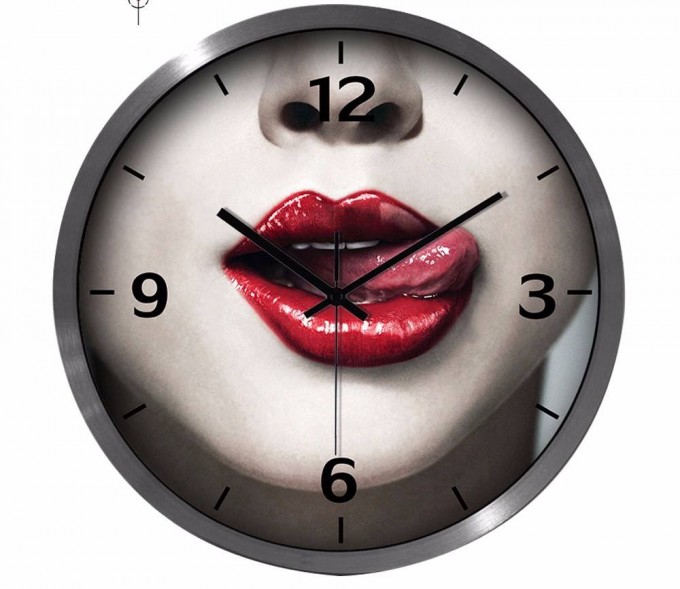 We're teaming up with our friends from Hooray Cabaret (who run regular night MILK! as well as having a residency at Moth Club) for a fun-filled soiree to see in 2018! Here's a few words from the girls..
"Damn right it's time we threw a NEW YEAR'S EVE PARTY. And where better than the portal through time that is Hackney's PAPER DRESS VINTAGE?
Join us on a decadent journey through the decades, as we stylishly see in the new year via the 50s, 60s, 70s and 80s, with live music, burlesque and DJ till 3am. The night will start off at 8pm with the 1950s and then switch to the swinging 60s at 9pm and so on with themed burlesque for every decade.
There'll be two live bands performing, first off THE FABULOUS BEATLESS 
"They play RnR classics in the rough and raw style of Hamburg-era Beatles. By which I mean: they sound like they've been up for three days straight fuelled by nothing but cheap speed and youthful idealism. They are, of course, comprised of rock nobodies John Lemon, Paul Muckartney, George Hairyson and Pete Worst. They're basically just a covers band, and not even a particularly good one but, and here's the thing: they actually believe this shit, and for that reason alone, you'd be fucking crazy to miss them in concert" – Lester Bangs, From Beyond, Jan 2015.
Followed by Dom & Friends presents: Time Bandits…Time Bandits are a time travelling covers band that can only travel between 1978 and 1987. It's a niche super power. 
Advance tickets are £15  or £20 on the door. Free glass of fizz before 9pm, and themed cocktails on sale throughout the night.
RSVP to the Facebook event page and invite your friends here: https://www.facebook.com/events/1718541901788268/
Choose your favourite era and dress accordingly, and we'll do the rest. 
Live fast, party faster. "
Crucible Hermetic Presents: 33rd Parallel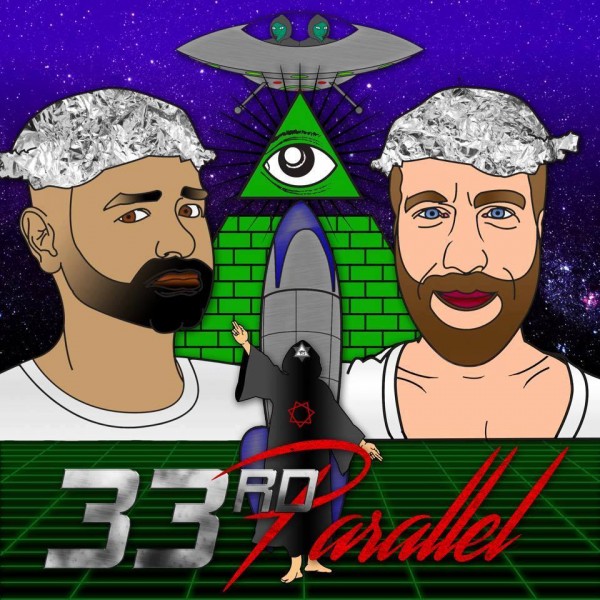 Ben and Jose are "conspiracy" "researchers" on the lam from the Illuminati, based somewhere in Asia. They bring a unique blend of scandalous unfounded speculation to forensic inquiry to find "the truth" behind the news.
Bring a conspiracy to the live show and prepare to have it confirmed or debunked by two of the most stupidly confident Americans to ever discuss fake news.
The show is certainly not for all tastes and will most likely contain profanity and immature adult content.
More info about them here: https://soundcloud.com/33rdparallel/introducing-33rd-parallel
BRING TIN FOIL HATS!
Program:
Open 19:00
Show 20:00-21:00
DJ Richard Dead's Illuminati Throwdown 21:00-00:00
Open: 19:00 ~ 00:00
Entry: £12 on the door, £9adv 
Philip Kane & the Expendables + Nigel Burch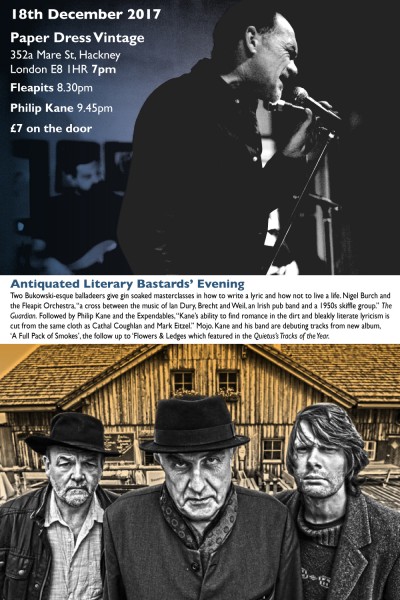 Antiquated Literary Bastards Evening: two Bukowski-esque balladeers give gin soaked masterclasses in how to write a lyric and how not to live a life. On first, Nigel Burch and the Fleapit Orchestra, "a cross between the music of Ian Dury, Brecht and Weil, an Irish pub band and a 1950s skiffle group." (The Guardian).
Followed by Philip Kane and the Expendables, "Kane's rare ability to find the romance in the dirt and bleakly literate lyricism is cut from the same cloth as Cathal Coughlan and Mark Eitzel." (Mojo Magazine). Kane and his band are debuting tracks from their new album, his fifth, 'A Full Pack of Smokes', the follow up to 2016's 'Flowers & Ledges', the title track of which featured in the Quietus's Tracks of the Year.
Limited advance tickets available here: https://www.eventbrite.co.uk/e/philip-kane-and-the-expendables-nigel-burch-tickets-40027228518
It's the Paper Dress Vintage Christmas Party!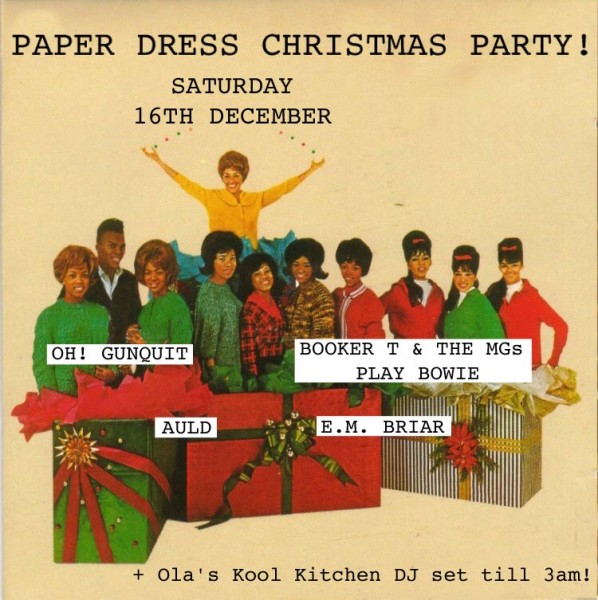 After the extravaganza that was our 10th Birthday weekend we're back with THE CHRISTMAS PARTY on SATURDAY 16 DECEMBER..
We invited Oh!Gunquit to play the 10th birthday but they were out on tour so we're delighted to be able to get them along to party with us this Christmas instead..
Continuing the 10th birthday thread, some of the members of BOOKER T & THE MGs PLAY BOWIE danced as The Action Men after our Bowie-tribute act at the birthday bash…and the main man is back again – this time as you've never heard him before….
Starting the night off we have E.M.Briar (who is also celebrating her birthday!) and our friends Auld whilst Ola's Kool Kitchen will be spinning some classic party tunes to keep us all dancing around the Christmas tree till late..
There'll be mince pies, mulled wine and Christmas jumpers aplenty
Hope to see you there for some merriment
Love all at Paper Dress xx
/// £5 in advance / more on the door ///
RSVP to the Facebook event page and invite your friends here!
Totally Tidy Tours Xmas Party w/ Daemonik Fonce & Special Guests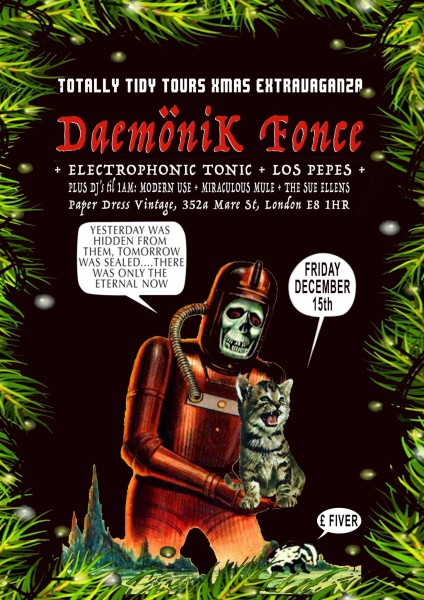 Totally Tidy Tours are back, this time to host their Christmas party at Paper Dress on Fri 15 Dec
Live sets from Daemonik/Fonce, Electrophonic Tonic & Los Pepes
Plus dj sets from MODERN USE, Miraculous Mule & The Sue Ellens until 1AM. All aboard for Fun Times!
Doors 7.45pm // £5
RSVP to the Facebook event page and invite your friends here!