Fieldhead, Shape Worship, D. Glare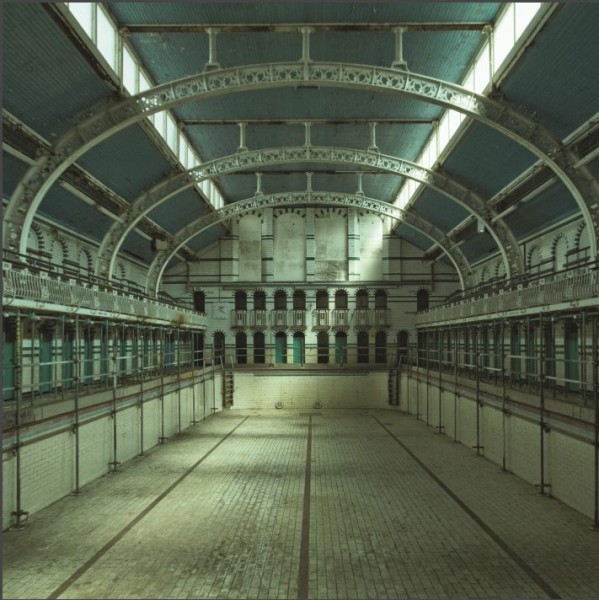 Be Prepared for:
Fieldhead: Paul Elam has been making beautiful ambient music, enhanced by Elaine Reynold's violin playing, across several albums and many countries. Fieldhead's recent 'We've all been swimming' is exceptional though- immersive and cinematic. This is their first London show in four years.
"…a concise and inspired attempt to reduce electronica down to the things that matter, with a narrative and sense of longing pervading the album reminiscent of Clark or Boards of Canada." Boomkat
"…recalls the musics of Colin Stetson and Philip Glass, though the emergence of a booming techno pulse points the material in a clubbier direction…" Textura
https://homeassemblymusic.bandcamp.com/album/weve-all-been-swimming
Shape Worship: investigates the human cost of destruction and development in London through a woozy electronica prism. Its as if the Ghost Box roster moved to the city and took a darker turn.
"[Album a City Remembrancer]… layers field recordings, speech samples and rhythms from the UK hardcore continuum into one inscrutable tapestry. It's among the year's densest, most arresting experimental records." Resident Advisor
https://fandf.bandcamp.com/album/a-city-remembrancer
D. Glare: half of DIY Leeds' bangerz Chrononautz, over three releases D. Glare has been pushing different limits of psychedelic techno. His double tape on Opal Tapes is relentless, his new tape on Zona Watusa is restrained and tense. Hell yes.
"D Glare… offers up a relentless attack on the senses and little reprieve." The Queitus
http://opaltapes.com/album/4-oscillators-130-samples-at-130-bpm
22/02/2017
Paper Dress Vintage, 352a Mare Street, London E8 1HR
£6 in advance / £7 on the door
RSVP to the Facebook event page and invite your friends here: https://www.facebook.com/events/1758434677784930/
PicaPica + The Magic Lantern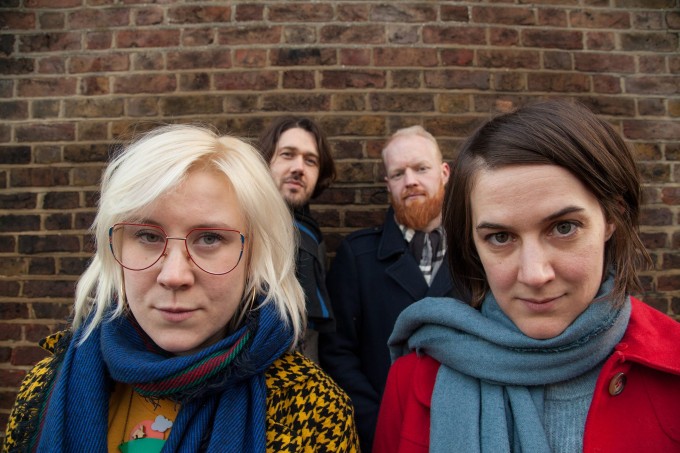 Newly signed to Rough Trade Records, PicaPica bring their soaring harmonies and clever guitars to Paper Dress Vintage on Tuesday 20 Feb. Support comes from Jamie Doe's The Magic Lantern.
Limited advance tickets available here: https://www.wegottickets.com/event/423139
Vintage Fashion Illustration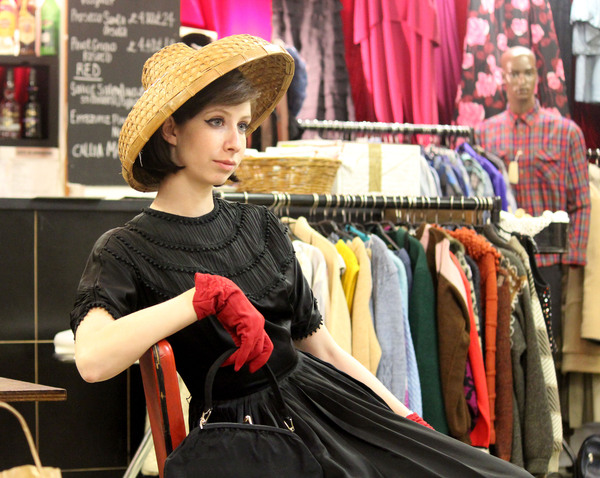 Drop in drawing class hosted by Paper Dress Drawing Salon
We will be drawing from a live model, starting with the basics of fashion illustration including proportion, weight and balance.
The class will focus on the fashions within a specific decade, looking at the characteristics of the styles, such as silhouette, waistline, hemline etc
We will explore a range of short and longer poses through a variety of observation techniques and rendition exercises designed to suit the era of the fashions covered in the class.
£12 in advance / £15 on the door
All levels welcome – no previous experience necessary
About the tutor: Mel Rye has over 10 years of teaching experience. She is Head of Art & Design at St Charles Sixth Form College, and is also a visiting Illustration tutor at Central Saint Martins. 
More info about the tutor: www.melrye.co.uk
James Brute & Gentlemen!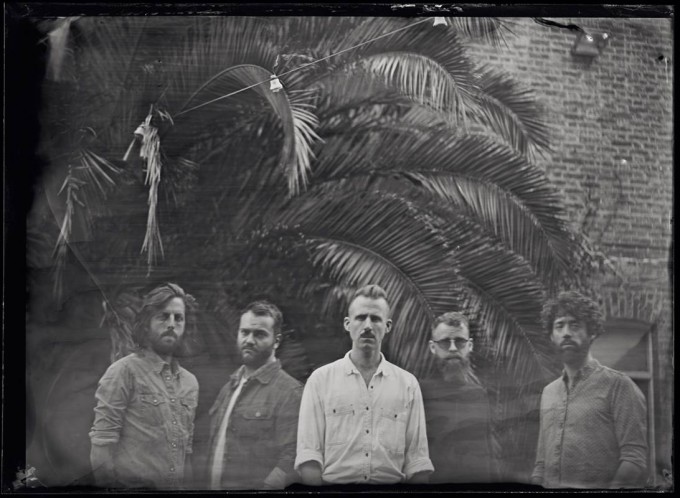 See two bands collide for a fantastic double headline show at Paper Dress. Showcasing new music and combining forces for a heady brew of acid heavy, blues soaked rock n' roll.
James Brute performs spooked out songs of love, loss and lust and delivers them in a heady mix of acid blues, doom-wop and rock n'roll.
"…a must see for anyone with a hankering for bleak-abilly blues." – NME
Gentlemen are drawn together by a mutual fixation with all things analog, the Australian/UK collective gained kudos as one of London's most exciting upcoming acts with the self-produced, film-noir inspired double EP Night Reels.
Their most recent studio adventures have found them chanelling deeper and groovier regions of their record collections and psyches. Their latest single 'Only One' is a dreamy & nostalgic throw back to 70's soft rock, where the band embrace their more reflective side.
'Crammed full of infectious riffs and hooks that shimmer across a sonically charged soundscape of psychedelia' – The Line of Best Fit
'Deductive, laid-back indie-pop at its finest' – The 405
Doors from 8pm. Entry £5. DJs till late.
RSVP to the Facebook event page and invite your friends here!
Goodsoul Presents: Piano Wire, Tenebrous Liar and Horseflies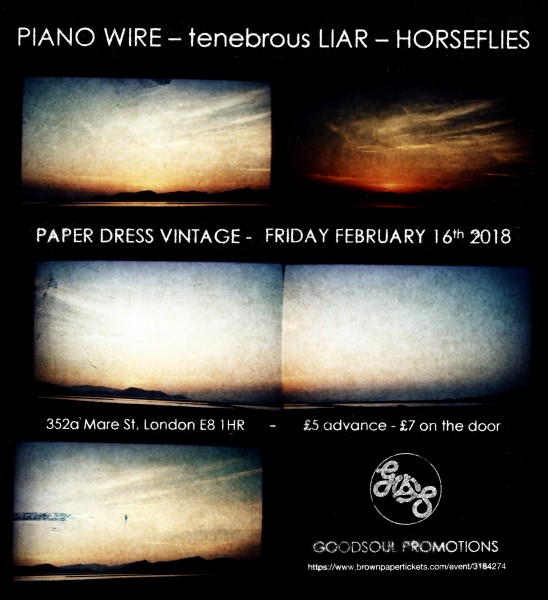 Goodsoul Promotions present a rocking 3 band bill, limited advance tickets available here: https://www.brownpapertickets.com/event/3184274
Sym and Andy came back from the funeral of their old band 80s Matchbox B-Line Disaster with an idea. They set out to make a massive, chaotic and psychedelic punk rock record with skyscraper tunes…
"Harnessing a twisted pop sensibility, alongside the swagger of prime QOTSA, it gets catchier and weirder with each listen" KERRANG KKKK
"suckerpunch hooks and left handed pop, venomous weirdness MOJO" ****
"cinematic post-punk with a QOTSA twist" LOUDER THAN WAR
Eclectic psychedelic noise trio led by acclaimed photographer Steve Gullick…
"Heart-wringing, ear-splitting guitar wrangling for those who imagine Nick Lowe writing vocals for Neil Youngs Dead Man instrumentals." MOJO ****
"Solid release from Tenebrous Liar that cements their position in the current crop of experimental bands." LOUDER THAN WAR 8/10
"Builds adroitly from Birthday Party blues into a thing of thunderous ferocity"   UNCUT
"Ballsy and brooding, primordial industrial rhythms and swelling psychedelic feedback" NME
"Shellac, Liars and Nirvana at their most bloody-minded and musical" THE QUIETUS
4 Portsmouth gentlemen swinging between a punk rock dance party and a paranoia filled late night horror soundtrack listening session.