Sideways Saloon Presents: The Travelling Band / Howard Rose / South Island Son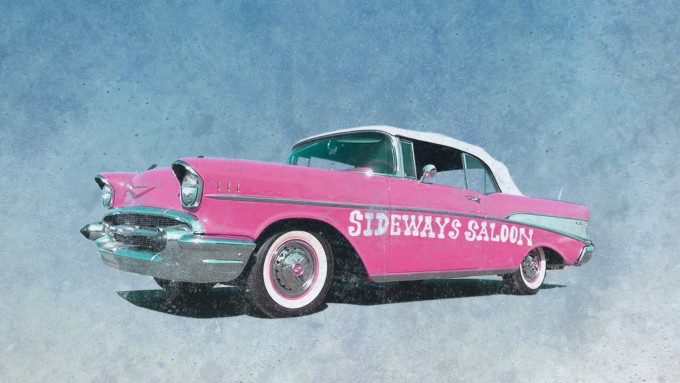 Sideways Saloon Presents…
THE TRAVELLING BAND / SOUTH ISLAND SON / HOWARD ROSE
+ DJs
Limited advance tickets available here!
The Travelling Band bring their much-loved, long-running Manchester showcase to London with a debut show at Hackney's offbeat clothing store and music venue, Paper Dress Vintage. The night will serve up large doses of guitar-soaked high hopes and broken dreams, plus DJs playing the best rock n' roll, alt-country and Americana, with live music on this opening night from South Island Son and Howard Rose, with a special full-band show from The Travelling Band themselves.
_______________
THE TRAVELLING BAND
Focused around the songwriting talents and production skills of Jo Dudderidge and Adam Gorman and the rhythmic driving force of enigmatic drummer Nick Vaal, The Travelling Band have been quietly honing what Marc Riley described as "Mancunian Americana". Their resulting fourth album 'SAILS' mines a rich seam of influences, highlighting the band's love of American indie rock, but still with that Mancunian twist.
"reminiscent of early Band Of Horses or even My Morning Jacket's ventures into the deep South" CLASH
_______________
SOUTH ISLAND SON
Melding the finest in Indie-Rock and the sunshine the North West never sees, once described as "Fleet Foxes on holiday" the quartet are for fans of big shirts and Docs. With a shared love of long walks in the rain and allergies to sunlight, these northern lads thought it best to keep together."
"Manchester's most-exciting underground revellers" Bitter Sweet Symphonies
_______________
HOWARD ROSE
With an insatiable ability to craft a modern day classic, Howard Rose launches into 2018 with an array of new material inspired by the likes of Sharon Jones, Charles Bradley, and the new soul sound currently dominating the US. Favourably compared to Alabama Shakes, Father John Misty and Wilco, Rose offers a unique and refreshing take on both modern soul and rock 'n' roll, pulled together by an unmistakable vocal and magnetic stage presence. Catch him as he embarks on a series of live dates across the UK, in the lead up to summer, accompanied by his equally incredible band.
"This is oven fresh, radio-friendly guitar pop that's inspired by the great British songwriters and performers of the sixties and seventies, whilst offering its own confident modern-day twist at the same time" Record of the day
______________
PLUS DJs THROUGHOUT THE NIGHT!
Advance tickets available here
RSVP to the Facebook event page and invite your friends here!