Art Macabre: Tretchikoff-themed Life Drawing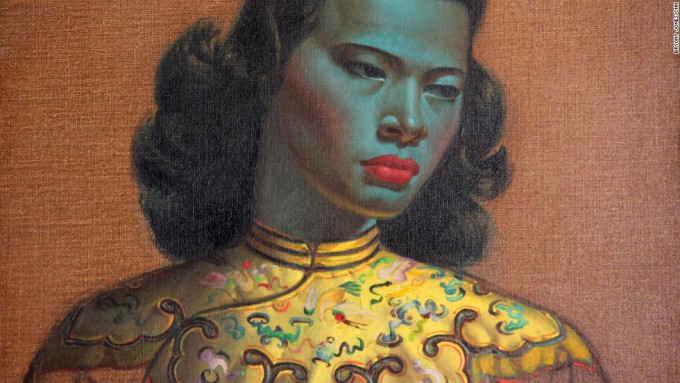 Art Macabre collaborates with life model Carla Tofano to present THE BLUE LADY. A Vladimir Tretchikoff tribute special edition of London's leading theatrical life drawing salon.
"We celebrate the 'King of Kitsch' at the perfectly retro styled setting of Paper Dress Vintage's upstairs events space. Taking inspiration from the most popular print 'The Blue Lady' of the 50s and 60s, Carla will recreate this iconic painting pose for some long poses.
With a suitable 50s and 60s vintage swinging soundtrack to accompany your sketching!
Drawing materials and paper provided. Feel free to bring your own watercolours/ink/favourite pens and sketchbooks. Over 18s only. Beginners welcome."
Ticket link:
Tickets £15 advanced, £20 on the door