City Soundsystem Paris!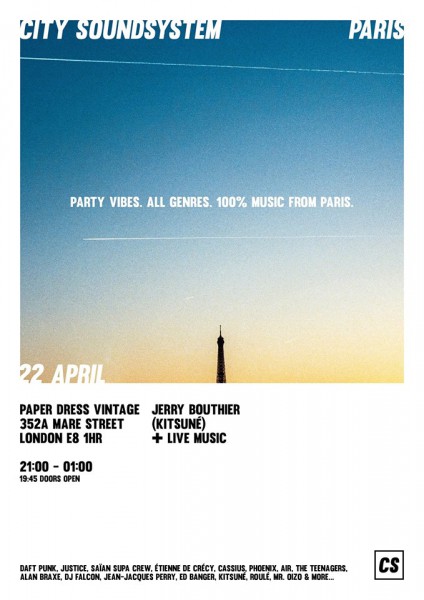 City Soundsystem is amazing music, by amazing artists, all from one city… starting with Paris!
Headline DJ Set from Jerry Bouthier (Kitsune)
Music: Daft Punk // Justice // Phoenix // Etienne de Crécy // Cassius // Alan Braxe //, DJ Falcon // The Teenagers // Busy P & more!
April 22nd >> Paper Dress Vintage, 352A Mare St, Hackney Central, E8 1HR
Doors at 7.45pm, Live Music from 9pm, Headline DJ Set 11.30pm
Advance tickets only £3 here:
RSVP to the Facebook event page and invite your friends here: https://www.facebook.com/events/794963017324607/