King Lagoon's Flying Swordfish + Fake Teak & Special Guests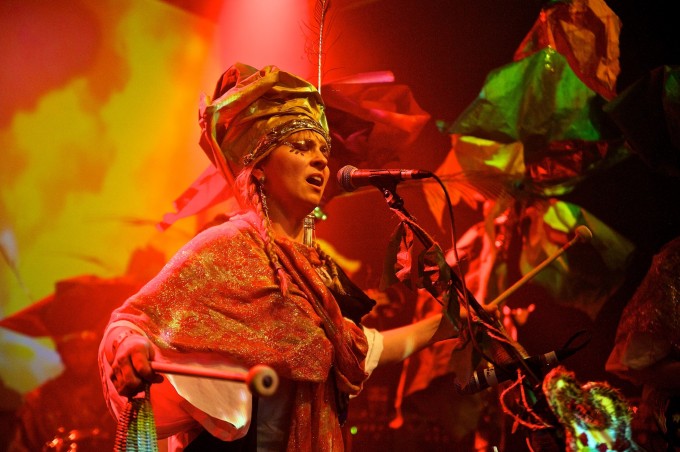 We're delighted to be hosting the only Flying Swordfish show of the summer in London!
Limited advance tickets available here!
Expect…..EXOTIC SOUNDS AND AROMAS… The Flying Swordfish's psychedelic Afro-Latin-music show includes their fabulous costumes as well as their Aroma Wizard! A royal tropical island cruise party… racing through the multicoloured jungle in your favourite golden pants!
KING LAGOON & THE FLYING SWORDFISH
FAKE TEAK
Fake Teak is the brain-child of singer and bassist Andrew Wyld, but has evolved into a group of musicians whose ideas feed into the band's distinctive sound, dr
awing on diverse influences such as Krautrock, Afrobeat, funk, rock and electronica. Experimenting with sound, science, glowsticks, coffee.
Advance tickets just £5 – grab one here:
https://www.designmynight.com/london/bars/hackney/paper-dress-boutique/king-lagoons-flying-swordfish-band-portacle-special-guests?t=tickets
RSVP to the Facebook event page and invite your friends here!