Live Circuit Presents: Lighthouse, The Tramadolls & RiverChild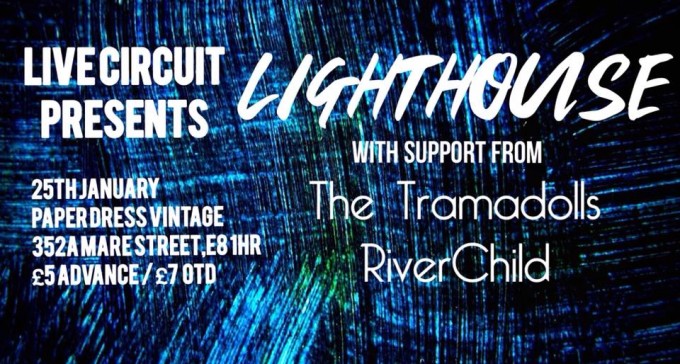 Live Circuit Presents:
Lighthouse are a four piece indie rock band from London with a huge sound, strong rhythmical riffs and sing-along indie hooks.
Influenced by bands such as Arctic Monkeys, Catfish and The Bottlemen and The Libertines. Lighthouse love putting on exhilarating shows. 2015 saw them play a slot at Camden Electric Ballroom supporting the Rifles and 2016 they got their first radio play on BBC introducing London.
www.soundcloud.com/lighthouseuk
The Tramadolls are an indie punk band, that sing songs about former MP's, drug abuse, 90's films and girls they can't get.
https://www.youtube.com/channel/UCjK7MswkOSD9JpjtnwqNChQ
RiverChild
http://Www.riverchildmusic.com/
Tickets £5 Advance / £7 OTD
RSVP to the Facebook event page and invite your friends here!