London In Stereo & We Got Tickets Present: GUESS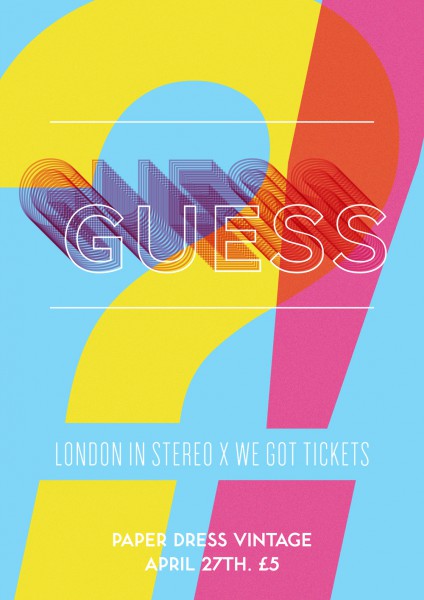 Tickets: wegottickets.com/event/395593
A new night from London in Stereo and We Got Tickets. Here's what you need to know:
– Unannounced, totally killer line-up. Think bands that have massive sell out shows elsewhere.
– £5 ticket
– Screen printed tote bag full of excellent treats.
– Cheap beer
– A massive party.
We wanted to create a super fun event for everyone, no matter who the bands are come down for the party, tote bag and to celebrate the release of our May issue ♥
Tickets: wegottickets.com/event/395593