Paper Dress Presents: The Great Malarkey, DIN, Sugarcane + Una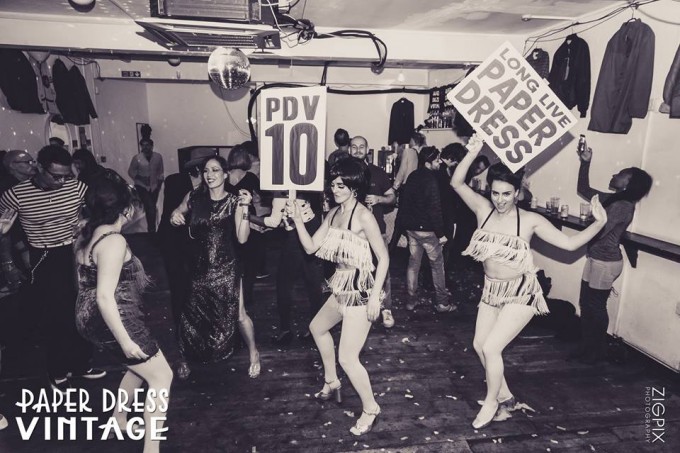 Join us on Saturday 14 April for an evening of wonderful live music from our unique shop window stage in Hackney Central!
THE GREAT MALARKEY
https://www.facebook.com/thegreatmalarkey/
A long overdue performance from Folk Punk Blues merchants The Great Malarkey who bring their raucous live show to Paper Dress for the first time! A little look at their lineup on stage give you an idea of what they're all about
Alex 'Ware-Woolf' Gillings – Vox, Guitar
Ivo Ramalho – Bass and wardrobe
Joni Belaruski – Drums, Vox,
Owen Evans – Vox, Guitar, Banjo, Trombone
Karoline Zobens East – Fiddle, Trombone
Julie 'Foolery' Wilhelm – French Horn
'Young' Oscar Whight – Trumpet
'Brother' James Mayhew – Trumpet
"I challenge you to keep still" – PURE RAWK (Live Review)
"Like drinking some kind of potent cocktail or punch, this is music that packs a kick" TASTY FANZINE
D.I.N. (Drowned In Noise)
https://www.facebook.com/dindrownedinnoise/
SUGARCANE
https://www.facebook.com/sugarcanemuusic/
Brand new Bossa Nova indie band!
UNA
https://www.facebook.com/unasongs/
Acoustic indie folk band headed by singer songwriter Barbara Saeva Diana, whose wordly-sounding voice weaves poetic lyrics with haunting melodies. Bringing together diverse influences, traditional folk, rock, jazz and classical music in an eclectic mix.
Keep live music alive!
PDx