Piko Cloud Booker, Mein Haus and Matt Baber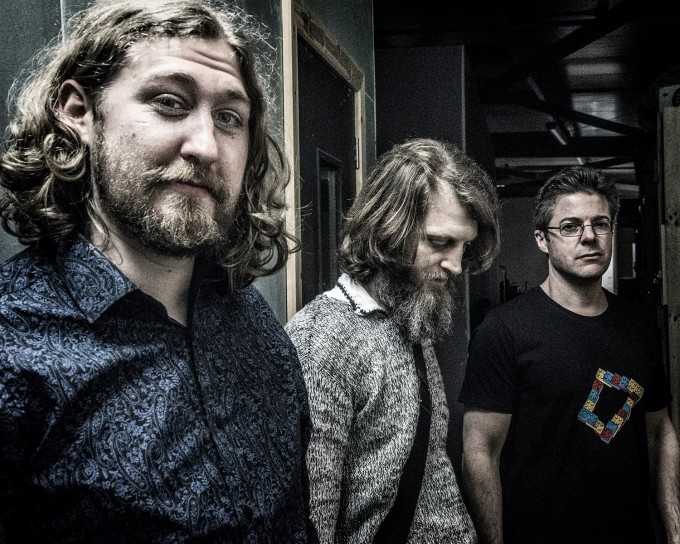 Introducing Piko Cloud Booker, a modern-day progressive rock trio combining King Crimson-esque cyclical guitar patterns in a mix-up of wacky time signatures with the expansive sequencer-driven explorations of early Tangerine Dream. PCB are guitarist Cameron Piko (mastermind of Australian prog-metal unit Montresor), bassist/violinist Gaz Cloud (one half of dream-technoists Cloud & Owl) and drummer Andrew Booker (no-man/ Tim Bowness, Sanguine Hum).
Supporting them will be string duo Mein Haus, plus special guest Matt Baber (Sanguine Hum) performing his first ever solo keyboard show.
Mein Haus are Patricia Stepien (violin) and Elliot Murphy (cello, guitar). Their music is by turns creepy and sparse, then intense and dramatic. But whether it's complex rhythmic interplay, or crunching cello and soaring violin, you feel the humour is never far away.
Matt Baber is a co-founding half of the continuing Oxford based musical journey that is currently Sanguine Hum, having made its way through various earlier incarnations. He has played keyboards throughout, both crafting his unique synth atmospheres plus stamping down complex piano riffs on his Fender Rhodes. Expect more of the latter this time, as he delves into his Jarrett/Emerson-flavoured solo material.
RSVP to the Facebook event page and invite your friends here: https://www.facebook.com/events/118674088672629/