S.A.M.P.L.E++LONDON++004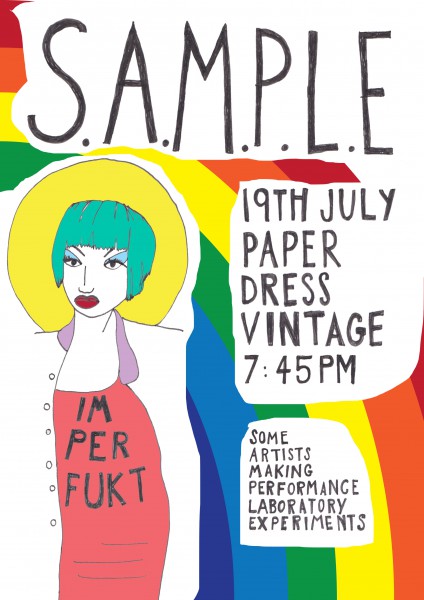 Some Artists Making Performance Laboratory Experiments
7:45PM WEDNESDAY 19TH JULY 2017
Artists featured:

MEGA PASH ACTION
MTRON
MATILDA EYRE
IVOHE
THE KNIGHTHOOD SOCIETY
AMY MAUVAN
REBECCA KORANG
PINNA
ALEX FEAR
KUAN-YU CHEN

+ GUESTS!


Curated by Alana Yee

S.A.M.P.L.E. started in 2011 in Wellington, New Zealand as a performance platform for experimental artists to test out new ideas and concepts. The underground event has evolved and extended across countries with shows in Australia and London. ​While in the UK we have extended the invit​ation ​to musicians and visual artists who also practice in a cross-disciplinary way. Thank you for being witnesses to our process.

http://sampleartistscollective.tumblr.com/

Nearest tube station: Hackney Central
£5 on the door.