Stanley Brinks + Enderby's Room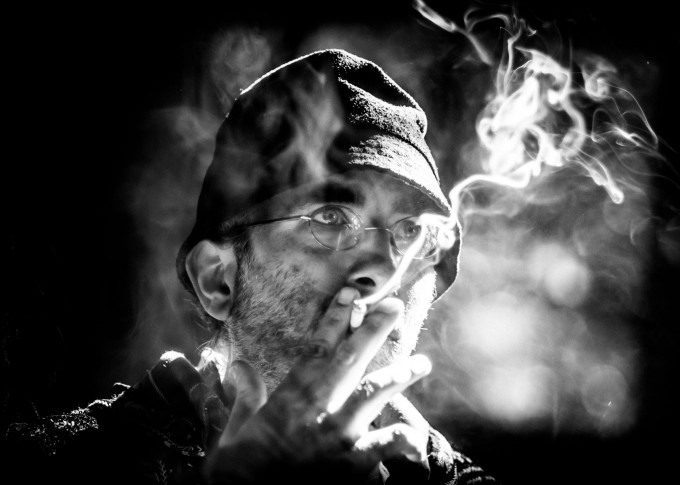 FIKA Recordings Present Stanley Brinks & Enderby's Room – Weds 26 April
Advance tickets available here: http://www.wegottickets.com/fikarecordings
Stanley Brinks was born in Paris, France, in 1973. Half Swedish, half Moroccan, strongly inclined to travel the world, he soon began spending most of his life on the road and developed a strong relationship with New York.
By the late 90s he'd become a full time singer-songwriter – André Herman Düne – as part of three piece indie-rock band, Herman Düne. Several albums and Peel sessions later and after a decade of touring Europe, mostly with American songwriters such as Jeffrey Lewis, Calvin Johnson and early Arcade Fire he settled in Berlin.
The early carnival music of Trinidad became a passion, and in the early 21st century he became the unquestioned master of European calypso, changing his name to Stanley Brinks. Under this moniker he has recorded more than 100 albums, collaborated with the New York Antifolk scene on several occasions, recorded and toured with traditional Norwegian musicians, and played a lot with The Wave Pictures.

"an absolute joy" Q
"a set that's as wistful and charming as it is playful and self-concious"
Uncut
"immaculately played, unpolished and, for the most, jubilant in spirit and mood, it's a gem of its kind." Folk Radio
Enderby's Room is fiddle player Dan Mayfield, once from rural Lincolnshire, but he has now found home living in London. His folk tinged songs reflect on his traditional folk upbringing. Mayfield has played violin for many artists including Daniel Johnston, Darren Hayman, The Wave Pictures, Allo Darlin' and the Belles of London City morris dancers.
Over the past ten years he has gently built up a collection of his own songs, which he performs with his band Enderby's Room. The name comes from an Anthony Burgess character called Mr Enderby who composed his prose inside the toilet. The band's make up has been constantly evolving; around 30 different individuals have been a part of Enderby's Room over the last decade, before settling on the current 5 piece lineup.
Enderby's Room's sound features a Victorian pedal harmonium, together with French horn, double bass, ukulele, guitar and percussion.
Tickets: £8.50 adv / £10 on the door