The Coolness, Bright Works, Shrimp Eyes, PF Philip & The Night Riders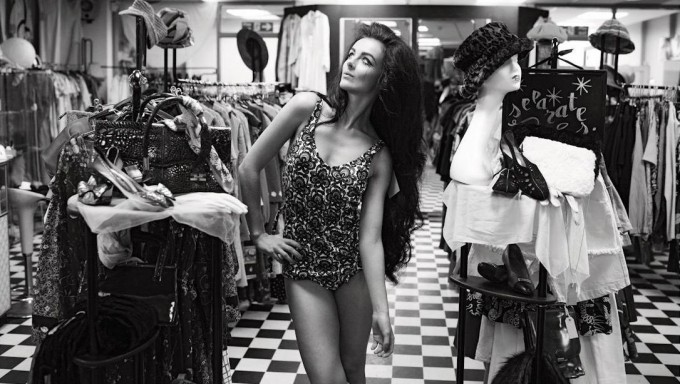 Paper Dress Presents an evening of wonderful live music from our unique shop window stage in Hackney Central. Join us on Friday 20 October as we welcome…
THE COOLNESS
https://www.facebook.com/tenderlovingcoolness
Three-piece electronic-funk-rock collective!
The joys of The Coolness include: backing tracks on an iPod, unusual outfits, curly hair, stage invasions, stage moves and sing along choruses.
Imagine T-Rex born into the future creating music with Logic/Ableton. Throw in Daft Punk, Chvrches and some retro 90's noises and you're somewhere near.
BRIGHT WORKS
http://facebook.com/brightworksband
A consummate non-pop quartet from Oxford playing the finest upbeat rowdy rousing tunes.
SHRIMP EYES
https://www.facebook.com/shrimpeyesband/
https://soundcloud.com/shrimpeyesband
P.F. PHILIP & THE NIGHT RIDERS
https://www.facebook.com/pfphillip/
Formed in 2016, P.F. Phillip and The Night Riders are a rock band from East London. United by their love of guitar music, pasta and cheap american comedy films, the band moved into a flat together. They now divide their time between working on songs, playing shows, and living the dream.
PLUS SPECIAL GUESTS TO BE ANNOUNCED!
£5 OTD
RSVP to the Facebook event page and invite your friends here!
Keep live music alive!
PDx