The Squares play Paper Dress Vintage with Leonheart and Skopje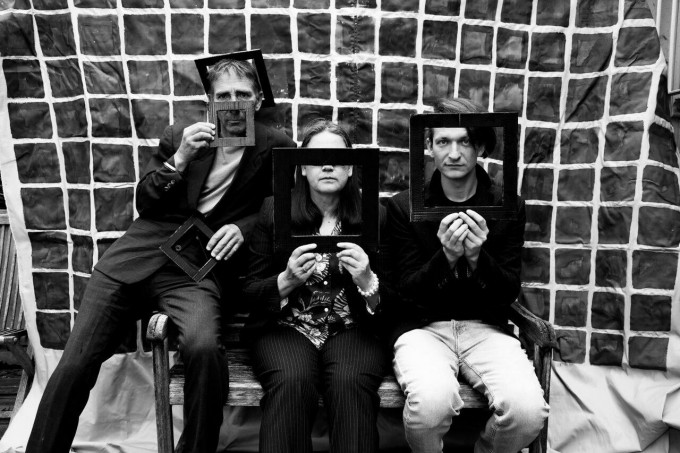 Caroline Trettine and Nick Jacobs met while playing in cult Bristol band The Blue Aeroplanes. Their collaborative project The Squares explores their musical relationship of contrasts. Their sound spans art pop, folk and blues and references the BAs, Velvet Underground and REM.
They form a spiky blend that is fresh, real and spontaneous. They are joined on percussion by Matt Rosewood and Fyfe Dangerfield (Guillemots) plays piano on selected tracks. BBC Radio 6's Gideon Coe has played their EP 'Hearth' and thinks they are 'really good'.
Limied advance tickets available here: https://www.wegottickets.com/event/416421
Winter rain –
https://www.youtube.com/watch?v=PtRASDIvFIc&sns=em
Golden head –
https://m.youtube.com/watch?v=xMCWfNDVlp0
www.carolinetrettine.com/thesquares
Leonheart is a musician and artist based in Munich & London. She performs on acoustic & & electric guitar a mix of gentle folk, jazz inspired chord explorations to more heavier bass-driven rhythms often working with different musicians & projects. Her latest musical collaboration is with producer & bassist Felix McIntosh and is part of an ongoing anthropological/arts project based around time..stopping it and making it..the sonic results were described by a fellow collaborator as anthro-synth-rock and was picked up by Tom Robinson on his Introducing show on BBC Radio 6.
Skopje plays haunting, ethereal, abstract Folk Noir.
Performing on the cusp between, ambient,experimental, and folk music. Regular performer at The Slaughtered Lamb
for "Pull up the Roots" and on more experimental events like Scaledown, "How the light gets in festival (Haye on wye)
and for the wonderful "Granny Ludski"
https://soundcloud.com/skopjemusic
Skopje – La Luna (Live at Shoreditch Church)
https://www.youtube.com/watch?v=FBnJu6vWi2c
Skopje – Little Red (Animated video)
https://www.youtube.com/watch?v=Kyp7wbXsrDs
Debbie Golt, sometimes known as DJ Debbie, has been djaying since the Rock Against Racism days of the late 70s and was a star DJ on the 1st internet station Gaialive (gaialive.com) in the late 90s. She plays a feisty global vibes mix with African, Women's Music and Reggae as her favoured sounds with a touch of Art Rock. For tonight in honour of Paper Vintage's inimitable style Debbie plays 100% Vinyl www.outerglobe.co.uk
RSVP to the Facebook event page and invite your friends here!
Advance tickets here: https://www.wegottickets.com/event/416421