CAKE! Comedy Night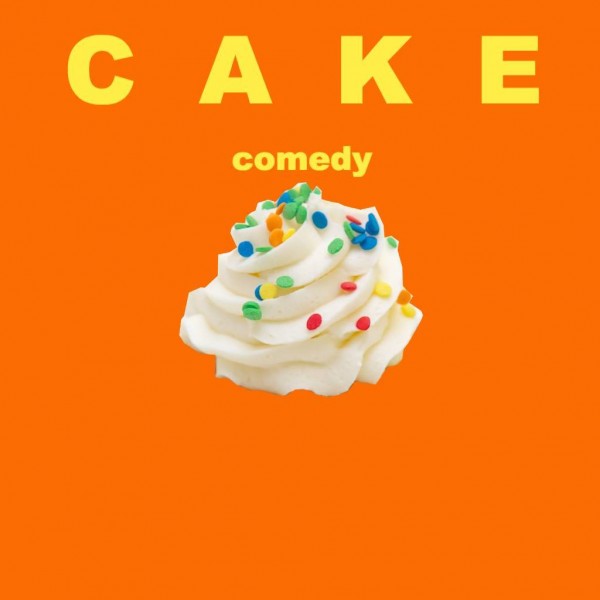 Hot new comedy by the slice, every month at Paper Dress Vintage in Hackney.
Featuring
—–Stuart Laws (MC)——
'A chronically funny stand-up.' Time Out
'A brilliant, semi-surrealist stand-up.' ★★★★ Fest
—–Abbie Weinstock——

UK Jewish Comedian of the Year 2017 Finalist
—–Lucy Pearman—–
Fresh out of the Soho Theatre oven!
'Lucy Pearman is so very endearing to watch and an integral feature of pioneering new comedy in a big way.' ★★★★★ (funnywomen.com).
—–Gráinne McGuire—–
**** "Hilarious" The Scotsman
**** "One of the best structured hours of material at the Fringe" Short.com
"Razor sharp" The Skinny
—–Jordan Brookes—–
**** Three Weeks
***** The Skinny
'Brookes is a startlingly talented comedian' Scotsman
'Intense, insane and exceptional' The Skinny
—–Mickey Overman—–
Leicester Square New Comedian of the Year Finalist 2016
Funny Women Finalist 2016
and your headliners
——Princes of Main!——
Super smart! Super slick! Super sketch!
'The future of sketch comedy is in safe hands.' The Telegraph
'Fresh, crafty sketches full of gags for Generation Y.' TimeOut
'Utter genius.' ★★★★ BroadwayBaby.com
And only £5?! Wild.
Save the date!
TICKETS AVAILABLE >>>>>>>> //www.tickettext.co.uk/cake-comedy/cake-february-06022018/