Hairy Recordings Presents: Barbudo, Show Boy & Ellie Bleach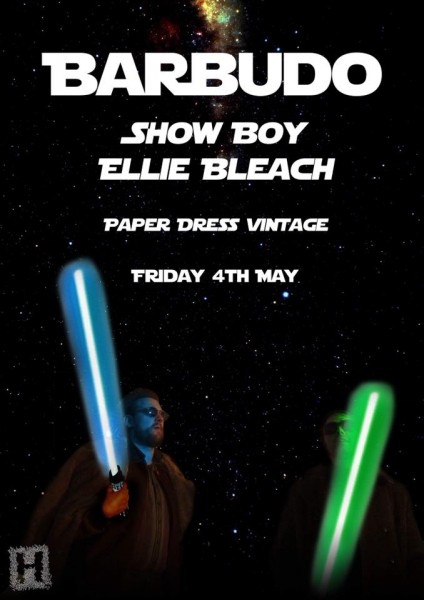 The near future in a galaxy not so far away……
Episode IV – A New Gig
It's a period of single launching – funkateers BARBUDO, striking from a Hackney base, celebrate the release of 'SXC', their outta-this-world new single.
"BARBUDO bring beautiful melodies to a blend of psychedelia, funk & soul "
Support comes from the cosmic sounds of Show Boy and Ellie Bleach.
PLUS Benjamin Tier of Shakara Soul will be spinning vinyl till late!
£5 adv. tickets on sale now via Dice
May the 4th be with you…..