Pacific Socialism – International Assembly 2018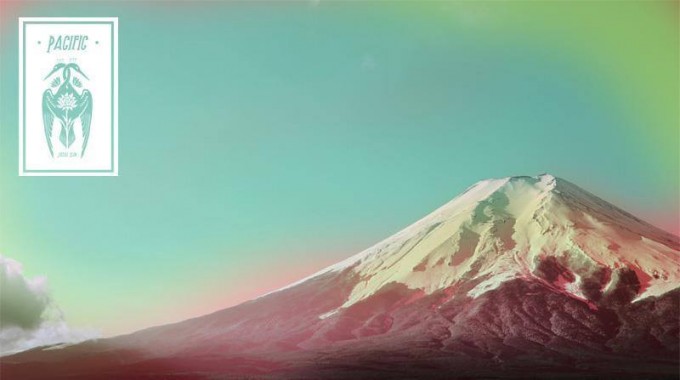 It's been almost a year since we last held a Pacific Socialist all dayer and I think it's safe to say that the year has been pretty bastardly. So if there was ever a need for a bit of unity and love and togetherness and smiling and foot tapping and hip shaking and and flashing lights and sweaty bodies and getting mash up and cheap entry and FIVE GREAT BANDS and MORE GREAT DJ'S then this is it.
For your glistening pleasure we have:
SAMUEL TOMS 
Former Temple and current Fat White Family drums man going solo but not too solo, our dear Bobby "Roberto" Bongos beating skins for this one. Also featuring the Pacific Social Club house Yamaha keyboard so this is a really special one for us. Big things expected from Samuel Toms, one to watch. Highly Recommended!
VALUE VOID 
Former bar man and sandwich eater at Pacific Social Club, Luke and his palz Paz and Marta making real nice pop songs, anxious yet loose, not a slop in sight, lovely lovely vocals, lovely lovely lyrics, beautifully bobbling bass lines. Headed for big things, ten thums up!
//www.facebook.com/Value-Void-1663713310348708
//valuevoid.bandcamp.com/
FOREST LAW 
Current barman at Pacific Social Club, Alex of Essex (guitar and Portuguese noises and flared trousers) and juicy juicy Ami (flute and synth and straw boaters) making perfect woozy wonky neo tropical disco bits and bobs, finally perfecting that Brazilian/Japanese/Essex amalgamation that so many before have failed. We've been lucky enough to hear a preview of a soon to be album and it's fuggin' amaaaaazin', HOTLY TIPPED!!
//www.facebook.com/94forestlaw/
REGROUPING
Oh sweet Jeeeesus, remember Sophie Mallett? The one that's not Adam Mallett and used to make coffees and saucy chat at Pacific Social Club but then became a well renowned artist and wedding DJ? Well she's just gone and made the best band ever!!! They just done one show and we was there and they were so good we're gonna do a record label just to put them out! Anyway, it's equal bits second album era Modern Lovers, death era Kyu Sakamoto, mid 80's solo era Tom Verlaine but without the words but with some ooo's and aaaaaaah's and swoons from yous. A bright future ahead for this three piece, Three-rific stuff! Ahem
AWESOME AND POSSUM
The return of Plaistow's premier prog-pop supergroup! Illustrator to the stars, Takayo and her bunch of Toms bring their totally indescribable sonic spectacular to sweaty Saturday night Hackney upstairs vintage shop eh eh? Coming across like the pop version of a Magdalene College University Challenge team but with loads of effect pedals and furry face suits. Probably our favourite thing ever, HIGHEST POSSIBLE RECOMMENDATION!!!
//www.facebook.com/awesomeandpossum/
//awesomeandpossum.co.uk/tagged/music
Plus Soulmates Mobile Disco and friends and family of Pacific Social Club DJ sets, more on that TBA…
£5 OTD!
Bands from 8
RSVP to the Facebook event page and invite your friends here!
Paper Dress Presents: Frances-Frances, Hanya, Scrounge & The Anderson Tapes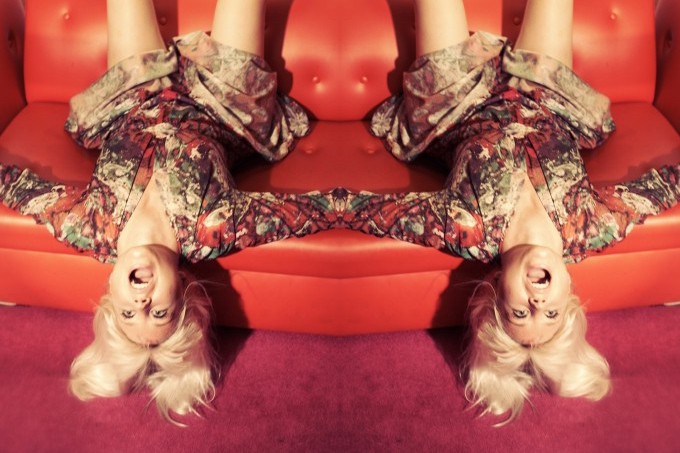 Paper Dress Presents an evening of wonderful live music from our unique shop window stage in Hackney Central. Joining us on Friday 27 July we welcome..
FRANCES-FRANCES
//www.facebook.com/frncsfrncs/
Proto-post-punk!
Tune into their debut EP here: frances-frances.bandcamp.com
HANYA
//www.facebook.com/hanyauk/
"Brighton's most exciting two-piece do it again with their atmospheric take on garage rock. The grit, energy and crunching guitar of the chorus seems at odds with the spacey, shimmering verses, but vocalist Heather handles both with ease, switching between her beautiful, soulful tone and a snarl in a split second." – Bristol Live Magazine.
'Their ability to mix a Riot Grrrl sensibility, introspective lyrics, and hypnotic drone-y guitars makes them greater than the sum of their parts. Rumour has it that they've spent the winter writing their debut album, and this set will be full of future classics.' – Drowned in Sound.
SCROUNGE
//www.facebook.com/helloscrounge/
"They're capable of juddering the socks off your feet, and rocking you quietly into a cry-sleep alike." – DIY Magazine
"There's so much I like about this… we all need some Scrounge in our lives." – Adam Walton, BBC Radio Wales
"Such raw talent" – Elise Cobain, BBC Radio1/Amazing Radio
THE ANDERSON TAPES
//facebook.com/theandersontapes/
The Anderson Tapes formed in London in 2017. They play a fuzzy scuzzy mix of punk/post-punk, garage rock and grunge, with beguiling melodies always at the forefront.
//soundcloud.com/the-anderson-tapes
£5 ON THE DOOR!
RSVP to the Facebook event page and invite your friends here!
New 3am License Starting Every Saturday from 1 Sept!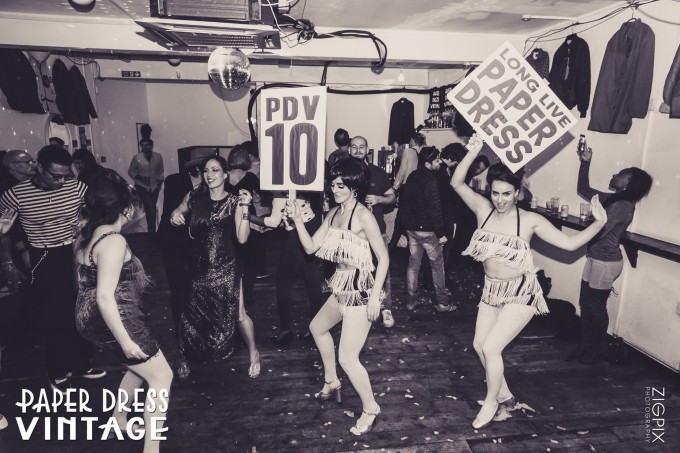 *EXCITING NEWSFLASH* 
We've just been granted a 3am license!! Now on the hunt for some new club nights…. if you know any promoters / DJs / nights out there with a following who you'd like to see putting on some fun parties at Paper Dress this Autumn then please do tell them to contact us at [email protected]!x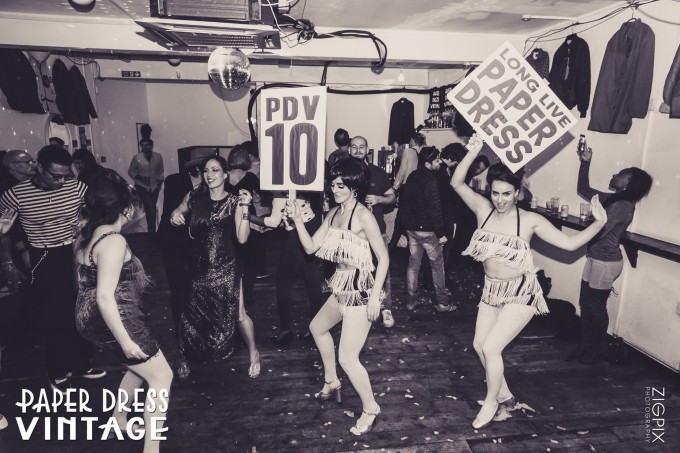 Roundtable Collective Presents..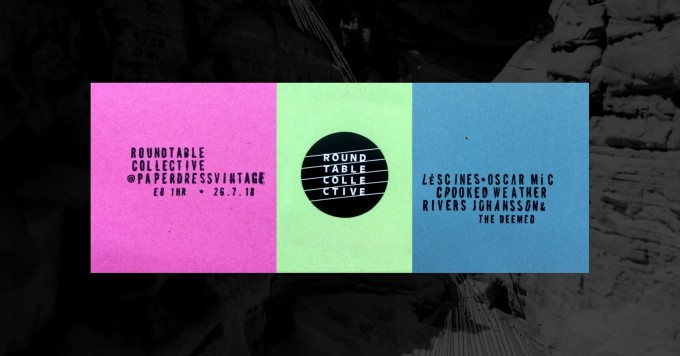 Roundtable Collective are throwing a party!
Léscines have been working on their upcoming album for longer than they care to remember and it is now finished so Roundtable Collective are throwing a little soiree to celebrate life, music, friendship and doing stuff!
We have some very special friends who are coming all the way from Hull to party with us but also from all over London.
Live guests on the night..
Rivers Johansson & The Deemed Unrighteous
Crooked Weather
Oscar Mic
Léscines
All are welcome, please join!
Tickets £5 on the door
RSVP to the Facebook event page and invite your friends here!
Substance Presents: Zoe West & the Hanging Baskets + special guests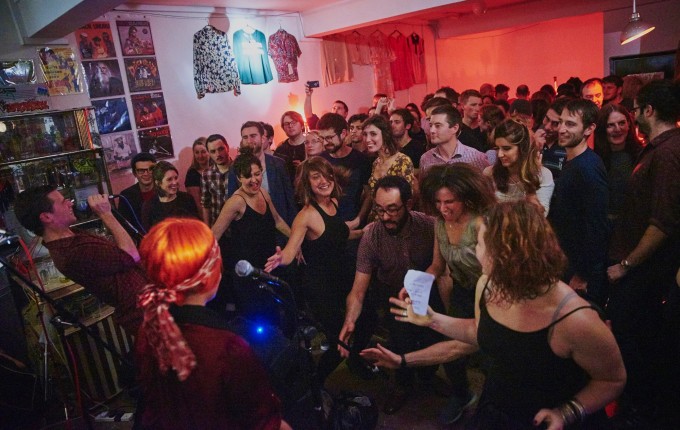 Substance at Paper Dress
Featuring – Zoe West & The Hanging Baskets + Brother Mine + Bentcousin
Limited advance tickets available here!
A brand new venue for Substance . We will be booking one off gigs for only a select few …………
The Line up ….
Zoe West & The Hanging Baskets 
Hailing from all over the UK, Zoe & The Baskets have been playing together for just over a year in and around London. Their lyric-driven indie pop has reverberated around empty rooms across the country, and more recently some half full ones (a couple of weeks ago our girlfriends came). Having been a gigging singer-songwriter for around five years, Zoe started an Actor-Musicianship degree at Rose Bruford College, and met the rest of the band.
Vocals, Guitar: Zoe West
Violin, Backing Vocals: Adriana Moore
Lead Guitar: Ben Rose
Bass: Eben James
Drums: Jack Blake
//www.facebook.com/zoewestandthehangingbaskets/
Brother Mine . 
A brand new band …. Massive guitars …
Bentcousin
bentcousin are twins pat and whalesun.
曲がったいとこ
bentcousin make cutecore and acid punk.
bentcousin embrace charm, glamour, lies and magic
bentcousin are here to make music mischievous again
'bentcousin want to play with your aunt, to try on her clothes, don't say we can't.'
everyone is pretending – we love that!
//www.facebook.com/Bentcousin
£5 in advance / £8 OTD / £5 N.U.S (OTD only)
//paperdressvintage.co.uk
Facebook: Paper Dress Vintage
@paperdressed
Instagram/paperdressvintage