Live Circuit Presents: Duck Duck Goose, Temple Lake, Swears, A V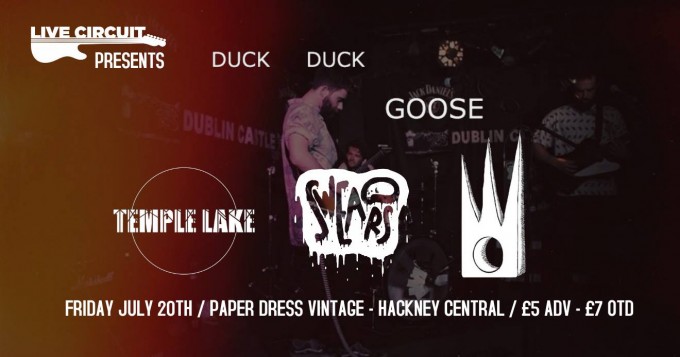 Live Circuit Presents 4 up and coming new acts from London town on Friday 20 July featuring..
Duck Duck Goose Band
Born in New Zealand and settled in London, Duck Duck Goose is bringing something new to Paper Dress Vintage.
//www.facebook.com/Duck-Duck-Goose-Band-235636113851522/
Temple Lake
Temple Lake fuses "the riff-heavy stadium rock of the 70s with the grit and anger of the 90s grunge scene.
Being heavily influenced by rock legends such as: The Doors, Led Zeppelinand Pearl Jamthe band also dwells in the psychedelic finishing the mix with a solid dose of 2018.
SWEARS
Screeching guitars, doom-laden beats and reverb drenched vocals.
SoundCloud: //soundcloud.com/swearsband
A VOID
3 piece sonic band that don't care about sounding shitty because the chick who plays guitar shows her tits on stage
Tickets £5 Advance / £7 OTD
RSVP to the Facebook event page and invite your friends here!
Splendid Summer!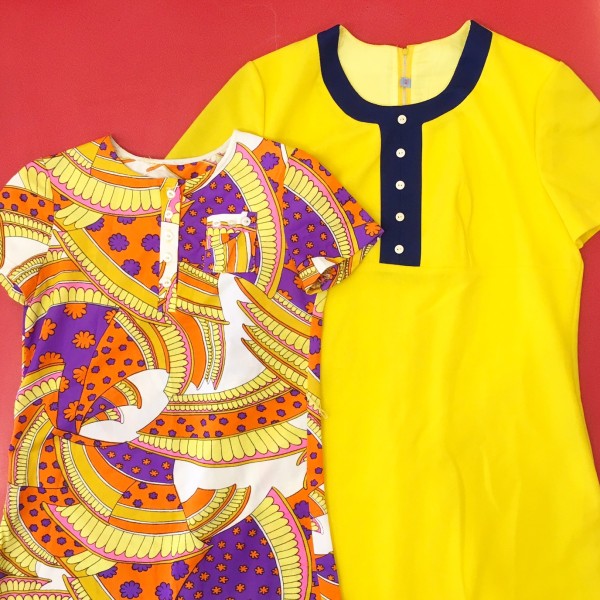 Hello stylish people!
I've just returned from a most splendid buying trip to my homeland Yorkshire – which truly is fabulous in this weather – and we're busy preparing and pricing tons of stunning new outfits!
Heavenly light white cottons, bold and beautiful prints and perfect pastels! Pick your Summer pallet and enjoy the sunshine..