Karousel x SESAC East London July Showcase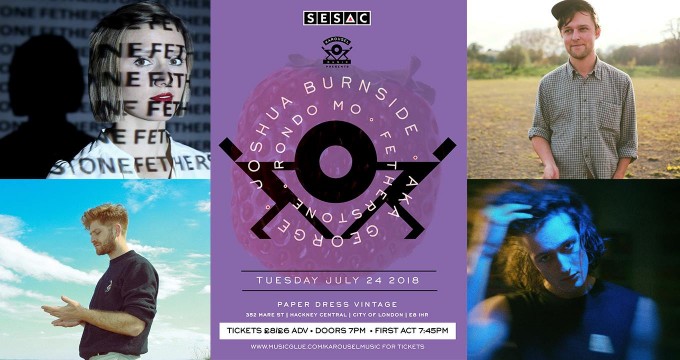 Karousel Music & SESAC are back for a mid-summer showcase of wonderful music. Here's a few words from them about what they have planned on Tuesday 24th!
Limited tickets available here!
Tickets on sale now for July's East London showcase with our friends at SESAC. We're made up to have Joshua Burnside returning – he's won the Northern Irish Music Prize since we last saw him. Told you so! 
It's also mega to have AKA George back, alongside two new friends in Rondo Mo and Fetherstone.
Links and music from all of the artists here..
As ever, 100% of the ticket proceeds go to the acts. The artist donation ticket was the most popular last time – don't be shy, it all goes to supporting the acts you love so they can keep making the soundtrack to your lives… Spread the love!
RSVP to the Facebook event page and invite your friends here!