Pacific Socialism – International Assembly 2018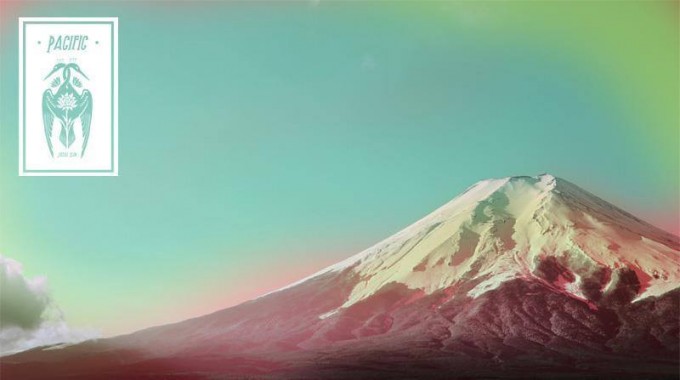 It's been almost a year since we last held a Pacific Socialist all dayer and I think it's safe to say that the year has been pretty bastardly. So if there was ever a need for a bit of unity and love and togetherness and smiling and foot tapping and hip shaking and and flashing lights and sweaty bodies and getting mash up and cheap entry and FIVE GREAT BANDS and MORE GREAT DJ'S then this is it.
For your glistening pleasure we have:
SAMUEL TOMS 
Former Temple and current Fat White Family drums man going solo but not too solo, our dear Bobby "Roberto" Bongos beating skins for this one. Also featuring the Pacific Social Club house Yamaha keyboard so this is a really special one for us. Big things expected from Samuel Toms, one to watch. Highly Recommended!
VALUE VOID 
Former bar man and sandwich eater at Pacific Social Club, Luke and his palz Paz and Marta making real nice pop songs, anxious yet loose, not a slop in sight, lovely lovely vocals, lovely lovely lyrics, beautifully bobbling bass lines. Headed for big things, ten thums up!
//www.facebook.com/Value-Void-1663713310348708
//valuevoid.bandcamp.com/
FOREST LAW 
Current barman at Pacific Social Club, Alex of Essex (guitar and Portuguese noises and flared trousers) and juicy juicy Ami (flute and synth and straw boaters) making perfect woozy wonky neo tropical disco bits and bobs, finally perfecting that Brazilian/Japanese/Essex amalgamation that so many before have failed. We've been lucky enough to hear a preview of a soon to be album and it's fuggin' amaaaaazin', HOTLY TIPPED!!
//www.facebook.com/94forestlaw/
REGROUPING
Oh sweet Jeeeesus, remember Sophie Mallett? The one that's not Adam Mallett and used to make coffees and saucy chat at Pacific Social Club but then became a well renowned artist and wedding DJ? Well she's just gone and made the best band ever!!! They just done one show and we was there and they were so good we're gonna do a record label just to put them out! Anyway, it's equal bits second album era Modern Lovers, death era Kyu Sakamoto, mid 80's solo era Tom Verlaine but without the words but with some ooo's and aaaaaaah's and swoons from yous. A bright future ahead for this three piece, Three-rific stuff! Ahem
AWESOME AND POSSUM
The return of Plaistow's premier prog-pop supergroup! Illustrator to the stars, Takayo and her bunch of Toms bring their totally indescribable sonic spectacular to sweaty Saturday night Hackney upstairs vintage shop eh eh? Coming across like the pop version of a Magdalene College University Challenge team but with loads of effect pedals and furry face suits. Probably our favourite thing ever, HIGHEST POSSIBLE RECOMMENDATION!!!
//www.facebook.com/awesomeandpossum/
//awesomeandpossum.co.uk/tagged/music
Plus Soulmates Mobile Disco and friends and family of Pacific Social Club DJ sets, more on that TBA…
£5 OTD!
Bands from 8
RSVP to the Facebook event page and invite your friends here!