The Local Presents: Firestations & Rev Magnetic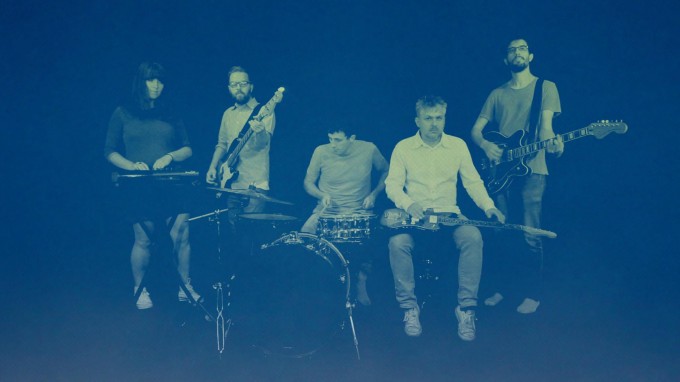 THE LOCAL LONDON PROUDLY PRESENTS FIRESTATIONS & REV MAGNETIC on TUESDAY 11 SEPTEMBER
Limited advance tickets available here!
FIRESTATIONS
Firestations formed in 2012 as a trio and released two EPs 'Deletions' and 'Meanwhile Gardens' . After expanding to a five-piece in 2013, the band got to work recording debut album 'Never Closer', released in 2014. Their music was described as "Sunken, serene guitar pop". (DIY) and "Super, fuzzy stuff" (Dots and Dashes). The band then played a lot of shows, including festival outings to Indietracks, Aaaahfest (Germany) and Indiefjord (Norway) before focusing on recording a second LP.
They took some time experimenting and recording the new album in their home studio, and after three years 'The Year Dot' was born (released on Pictish Trail's Lost Map Records in April 2018). With these ten new songs the band has expanded on a shared obsession – sketching simple alt-pop numbers before painting over them with drones, vocal harmonies, electronica and unexpected rhythms.
Praise for 'The Year Dot':
"Dreamy guitars, celestial percussion and hazy melodies, Firestations present that sense of worldly vulnerability in synth-driven glimpses of the sublime." ★★★★ THE LIST
"Philosophical dream-pop, which contrasts soothing sounds with unsettled lyrics." ★★★★ The Scotsman
Firestations are Mike Cranny (guitar, vocals), Laura Copsey (keyboard, flugelhorn, vocals), Martin Thompson (guitar), Giles Littleford (bass), Tom Hargreaves (drums).
REV MAGNETIC
While touring the world as guest multi-instrumentalist with Mogwai, Luke Sutherland (Long Fin Killie, Bows, Music A.M.) used the downtime to sketch a bunch of songs. Once he got home, he wrote a handful more and recorded them with the help of a few friends at his cottage on the edge of the Scottish Highlands. The result was an album's worth of material with references ranging from My Bloody Valentine to Teebs, Lemmy-era Hawkwind to ABBA, Vaughan Williams to Boulez
Keen to translate the radiant chaos of the recordings into a live setting, Luke put together Rev Magnetic, featuring Audrey Bizouerne (Gift Horse), Sam Leighton (Live w/ Prides, St MARTiiNS) and Gregor Emond who played with Luke in a band called Hynd, way back before the birth of the internet. Combining elements of dream pop, shoegaze, R&B, and post rock, their first single, Like No Girl That Ever Was/Don't Let Joy Destroy You is the sound of summer at full pelt.
//revmagnetic.bandcamp.com
//www.facebook.com/revmagnetic/
//twitter.com/revmagnetic
//www.instagram.com/revmagnetic/