SANTA BABY! VINTAGE KITSCHMAS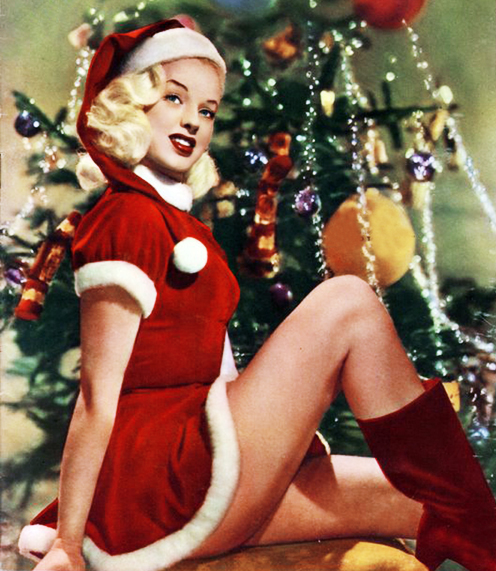 ART MACARBRE PRESENTS..
MONDAY 10 DECEMBER 2018 , 7-9pm (drinks til 9.30pm)
The Art Macabre Office Party is here! A Christmas life drawing special. Join us for a festive theme with a kitsch and vintage twist.
Wear your finest retro Christmas look, grab a babycham or sherry at the bar and get ready to sketch some classic Christmas scenes! Groups welcome :)
Upstairs on stage at the wonderful Paper Dress Vintage store in central Hackney, sketch our vintage-styled cheesecake-posing model Tinsel Lambrini as they trim the tree and sit on Santa's knee. With a big wink and a cheeky nod to Gil Elvgren and vintage Christmas cards, as well as the most kitsch of album covers.
This is as close as Art Macabre shall get to an office Xmas party so friends old and new, join us for a Monday evening of festive tunes on the jukebox, a few naughty sherries and a mince pie or two.
It's Monday but IT IS NEARLY CHRISTMAS! Be a little festive devil and join us? Do some Christmas shopping too as Paper Dress opens late for you to select some vintage clothing and accessories goodies for yourself or loved ones this season.
TICKETS £17 includes a drink (a glass of mulled wine/soft drink/cuppa) and all drawing materials and paper (thanks to Great Art). Or £20 on the door/the day. Over 18s only.