DHP Presents: SOHAM DE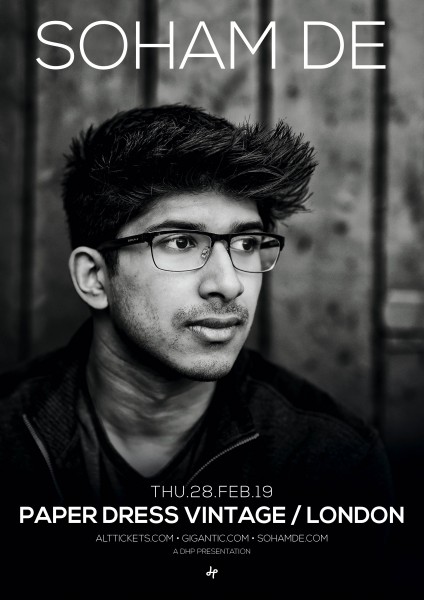 DHP Family Proudly Presents:
Soham De
Live at Paper Dress Vintage
28/02/19
Tickets are on sale now: //www.alttickets.com/soham-de-tickets
DHP Presents: Charlene Soraia + special guests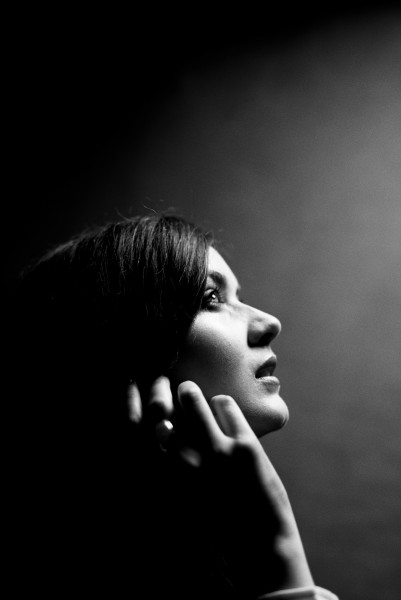 DHP Family Present:
Charlene Soraia
Live at Paper Dress Vintage.
Plus special guests to be announced
Tickets: //www.alttickets.com/charlene-soraia-tickets
18+
New Single 'Where's My Tribe' 
One voice. One guitar. Recorded by the artist alone in her South London flat – with no edits, no autotune and mostly in one take – 'Where's My Tribe' is the first single to be released from Charlene Soraia's raw and simple album, due for release January 2019.
Listen Here: 'Where's My Tribe'
'Where's My Tribe' lays bare the loneliness, that lurks at the empty heart of our super-connected world, chasing friends and dragons – real and illusory – down the virtual rabbit hole.
Speaking about the track, Charlene said "'Where's My Tribe' is about feeling separate to the world and continuously chasing this impossible dream of feeling like I belong. This concept runs throughout the album and my life, whether it's in relation to people, places or things. Other daydreamers, deep thinkers and loners will know this separate reality; it's actually where I create most of my art. The chorus reflects on losing oneself to the proverbial rabbit holes and other fantastical avoidance tendencies. There's also a secret lyric line I will only ever sing live- it was far too strange to commit to the record, but I've really come to love it and understand it since! Anyways, high five if you've heard it- I love a bit of artistic mystery…!"
As demonstrated by her accidental worldwide hit 'Wherever You Will Go', Charlene Soraia is possessed of a voice that can melt hearts. 'Where's My Tribe' serves as a powerful reminder that she is also a guitarist of virtuosic skill and songwriter of rare talent. Universal, yet intensely personal, this is a record of our time that will resonate with the lonely soul inside us all.
In 2011 Charlene signed to UK indie label Peacefrog and recorded 'Moonchild', a diverse collection of songs that revealed an idiosyncratic songwriting and performing talent. Her cover of The Calling's 'Wherever You Will Go' for a TV advert, shot to No.3 in the charts and – with over 60 million Spotify hits and counting, the track continues to capture hearts around the world. 'Where's My Tribe' sees Charlene return to her roots – playing guitar and singing selfpenned songs. Unadorned, unmediated, alone. Straight from the heart.
Charlene Soraia's album is penned for release January 25th, 2018 via Peacefrog Records.
Additional Streaming Links:
Spotify: //open.spotify.com/artist/0qk8MxMzgnfFECvDO3cc0X
Social Channels:
Instagram: //www.instagram.com/charlenesoraia/
Facebook:  //www.facebook.com/CharleneSoraia/
Twitter: //twitter.com/CharleneSoraia
Parallel Lines Presents Odetta Hartman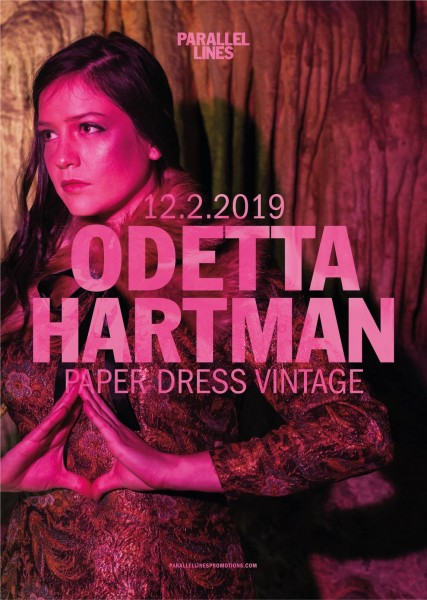 Combining vintage vocals with field recordings and home-grown beats to compelling effect, Odetta Hartman comes to London to perform at Paper Dress Vintage on 12th February 2019.
Limited advance tickets available here
Plus support TBA
Paper Dress Presents: Fieh + special guests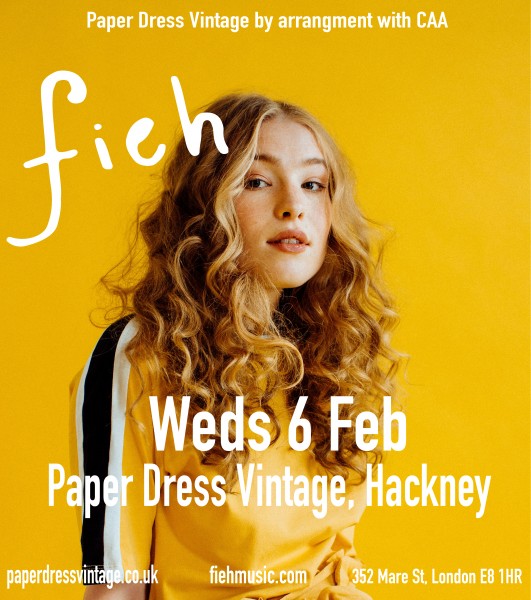 Fieh's debut headline London show will be at Paper Dress Vintage on Weds 6 February!
The band combines the songwriting and frontwomanship of Sofie Tollefsbøl with an ambitious, large ensemble made out of some of the best young musicians in Norway's jazz and pop scene.
Plus special guests to be announced
Limited tickets available here: //www.ticketweb.uk/event/fieh-paper-dress-vintage-tickets/9019075
EYOE and Bad Vibes Present: Leah Senior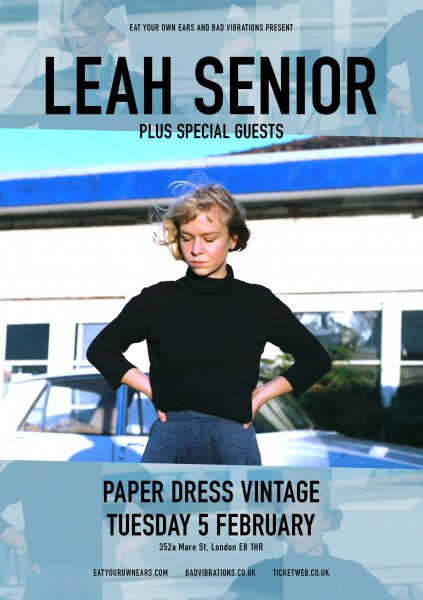 EYOE and Bad Vibrations present Leah Senior at Paper Dress Vintage on 5 February.
Plus special guests to be announced
"Leah Senior is an amazing folk singer, very, very talented, and nothing like King Gizz's music at all. her songs equally terrifying, joyous, sad and exciting. We get chills watching her perform" – King Gizzard and The Lizard Wizard.