Mount Forel, Anteloper + The Josè

Live Music From:
MOUNT FOREL
Sounds like a live house in Tokyo. Like a Mancunian computer. Like a fjord. Like a log cabin in Colorado.
mountforel.com
ANTELOPER
"So experimental, free flowing, a little jazzy – I am quite taken with it all" – Divide & Conquer Music
anteloperband.com
&
THE JOSÈ
Doors, 7.45pm
Tickets: £5
Eat Your Own Ears Presents: Áine + special guests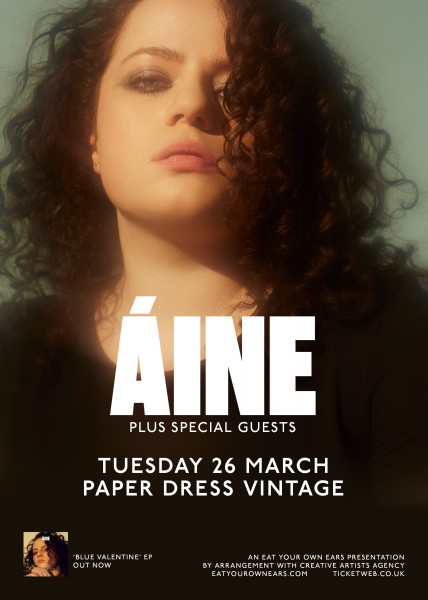 Eat Your Own Ears Presents Aine 
Plus support TBA
Limited advance tickets available here
On Video – 'Ghee' Single launch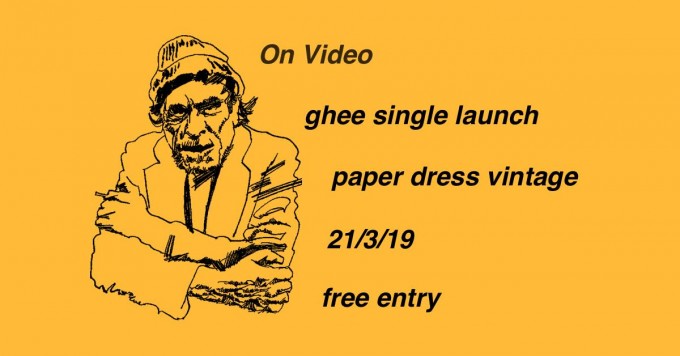 'GHEE' RELEASE PARTY
PAPER DRESS VINTAGE | 21 MARCH | 8PM
FREE ENTRY
Support acts TBA
Facebook event page here!
The Local Presents: Group Listening

THE LOCAL PRESENTS: GROUP LISTENING
Limited advance tickets available here
A new project formed by Sweet Baboo and experimental Cardiff musician and sometime SB collaborator, Paul Jones.
Like Virginia Astley, Penguin Cafe or Simon Jeffes, Group Listening tread the overlap betwen classical and experimental music. Perhaps most startling here is the breadth of material arranged as one atmospheric whole. The pieces range from the ever-spiralling, fractal phrases of German composer Roedelius to the haunting rasps of game and Hollywood soundtracker Disasterpiece and the pioneering sonics of early electronic inventor Raymond Scott. Somehow, shot together through Group Listening's electro-acoustic lens, these works evolve into something supremely calming, poignant and new.
Piano & Clarinet: Selected Works Vol. 1 is the spontaneous, beguiling culmination of this friendship. Cutting out the post production and keeping overdubs to a minimum, the clarinet and piano were passed through guitar stomp boxes and other analogue effects to enable processing and manipulation directly in performance. The result hums with the ghostly energy of sound pioneers Joe Meek and Martin Hannett, while mbira and drum machines are sparingly deployed amid enveloping folds of space echo.
Piano & Clarinet: Selected Works Vol. 1 is a collection of ambient works – from the likes of Brian Eno, Arthur Russell, Roedelius and Robert Wyatt – arranged for clarinet and piano.
//grouplistening.bandcamp.com/
★★ Factory de Joie ★★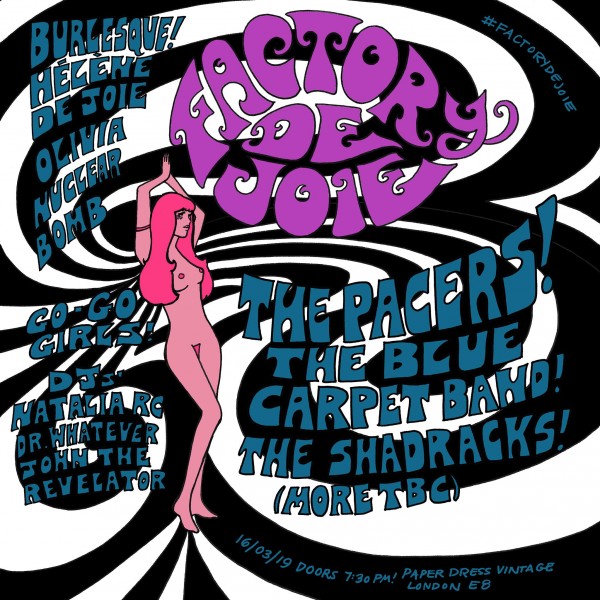 ★★Factory de Joie★★ (London's 'go-to' playground of hedonism & rock 'n' roll, inspired by the Swinging Sixties!) RETURNS on Saturday 16th March 2019 for a night of sleazy, scuzzy Garage Rock and all things psychedelic!!!!!! And what a line-up we have for you…
Limited £6 advance tickets here – £8 OTD
★★STARRING★★
Factory's resident garage rock band The Pacers return to bring you their unique & raucous brand of garage psych!
These boys are currently taking the world by storm!
Their recent single How Will I Know? featured in Shindig! Magazine… the latest! '10 best singles of 2018′ and Louder Than War Magazine listed them as one of their 'Top 50 new bands for 2019'!
The Blue Carpet Band are a powerhouse 4/5 piece garage/dirty rock'n'roll band based in and around London. Like classic blues-rock proponents such as The Yardbirds and early Rolling Stones mixing it up with New York punk and late 60's protopunk. Think big riffs, 12-bar boogie and unstoppable energy.
"Down and Dirty sweat encrusted songs"
9/10 Louder Than War Magazine
The Shadracks (a band to watch!!) are a three-piece rock n' roll group hailing from Medway, Kent, with Babylonian overtones.
Drawing lyrics from the forgetfulness and lost hope the group aims to play 40 years in the past, but with modern precision.
A special acoustic and spoken word performance by 21st century troubadour & wastrel Tim Briffa (of My Drug Hell fame!).
PLUS!!
Burlesque & GO-GO Girls…
Olivia Nuclear Bomb!!
Suri Sumatra!!
Hélène de Joie!!
Sonia Shahid of Voodoo Trip!!
Eri Kit Ten of Las Titis!!
An oil liquid lightship by Velvet Candy!!
AND Djs
Natalia RC
Dr. Whatever of The Sunday Rocking Club
Plus London's favourite blonde bowl cut sporting DJ, our resident John the Revelator of Have Love Will Travel