Olubundi (Afrobeat), Big Bad Wolf, Minor Characters + Eclectrik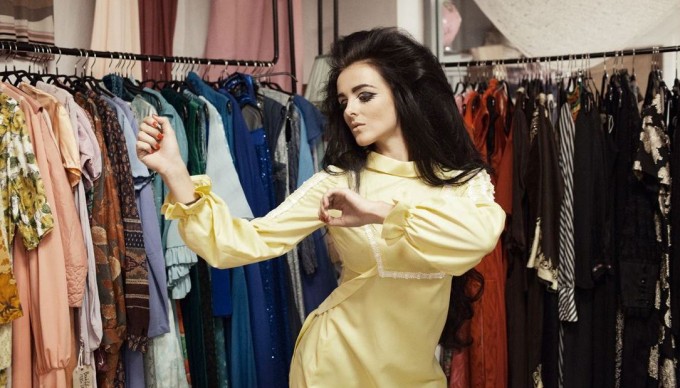 Olubundi return to Paper Dress for another evening of Afrofunk & Afrobeat dancefloor vibes and we can't wait! Support comes from quirk jazz heads Big Bad Wolf & The Minor Characters.
After the live music we'll be launching brand new club night spinning quality Afrobeat, Latin, Jazz, Funk & House grooves till 3am!
OLUBUNDI
//www.facebook.com/Olubundiband/
Afrofunk party vibes; Expect powerful horns, tight grooves and smooth rhythms
BIG BAD WOLF
//www.facebook.com/bigbadwolflondon/
"One of the best albums I've heard this year" – Mike Flynn (Jazzwise)
"The title track affirms how inventively the quartet juggle tone colour, constantly renewing sub-themes, and subtly shifting grooves" – The Guardian
"At its best this quartet's debut displays a very British quirkiness" – The Sunday Times
THE MINOR CHARACTERS
//www.facebook.com/TheMinorCharacters/
Dream pop
Plus ECLECTRIK CLUB NIGHT – expect to hear contemporary and retro Latin & African rhythms, underground house, jazzy grooves & dancefloor funk.
£5 ticket link coming soon!
RSVP to the Facebook event page and invite your friends here!
7.45pm – 3am
Paper Dress 80s Club ft. Argle Bargle & special guests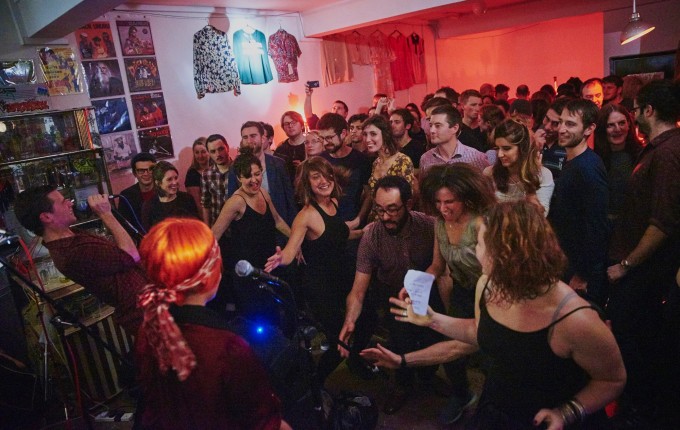 Final Friday of the month means Paper Dress 80s Club! This month our headliners Argle Bargle will be coming to town with vibrant brass & jazz-tinged hooks to get you up & dancing, plus support from 80s synth popsters Palomino Club & VIANNE and a special bonus headliner opening up in the form of FLAMINGO JUKEBOX – make sure you get down early to catch them!
After the live music our 80s disco will be playing the hits till 2.30am!
ARGLE BARGLE
//www.facebook.com/arglebargleuk/
We're Argle Bargle, a pop-fusion band from Brum. We make the music that we'd like to hear. We hope you like it too x
Channelling vibrant brass, jazz-tinged hooks, & powerful female vocals, Argle Bargle are the group to get audiences up & dancing
PALOMINO CLUB
//www.facebook.com/palominoclub1/
Fresh and funky synth pop straight out of 1985!
VIANNE
//www.facebook.com/vianneband/
Soaring top line melodies over the smooth guitar-infused peninsular; Vianne is the soundtrack to your sobering journey home late at night – for fans of Zero 7, The Cinematic Orchestra & José González
FLAMINGO JUKEBOX
Flamingo Jukebox are a party covers band. They will play songs you love from Chic to soul to Stevie Nicks. You will dance. It will be fabulous.
And then Paper Dress 80's Club till 2.30am!
Featuring music from:
New Order / Talk Talk / Human League / Echo & The Bunnymen / Tears For Fears / Devo / Gary Numan / Depeche Mode / The B52's / The Smiths / Frankie Goes To Hollywood / Simple Minds / The Cult / The Outfield / Tom Tom Club / The Cure / Madonna / A Flock Of Seagulls / ABC / U2 / Michael Jackson / Prince / Bruce Springsteen / Hall & Oates / David Bowie / Wang Chung & loads more.
RSVP to the Facebook event page and invite your friends here!
£5 OTD before 11pm / Free after
Mount Forel, Anteloper + The Josè

Live Music From:
MOUNT FOREL
Sounds like a live house in Tokyo. Like a Mancunian computer. Like a fjord. Like a log cabin in Colorado.
mountforel.com
ANTELOPER
"So experimental, free flowing, a little jazzy – I am quite taken with it all" – Divide & Conquer Music
anteloperband.com
&
THE JOSÈ
Doors, 7.45pm
Tickets: £5
Eat Your Own Ears Presents: Áine + special guests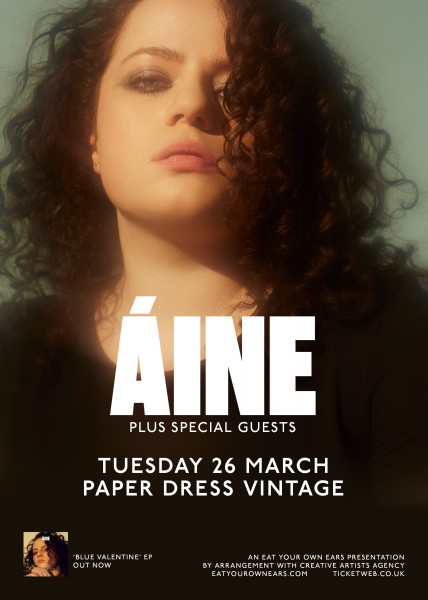 Eat Your Own Ears Presents Aine 
The feisty Irish singer-songwriter has a breathtaking voice with the songs to match – earning early comparisons to the likes of Lana Del Rey, Adele and Lorde.
Listen to the 
Blue Valentine EP
here
Plus support from Hattie Whitehead & Benjamin Joseph
Áine has a limited number of Ellesse T-Shirts to give away to fans – buy a ticket and collect a Tee at the show
Limited advance tickets available here
Deep Men & Friends..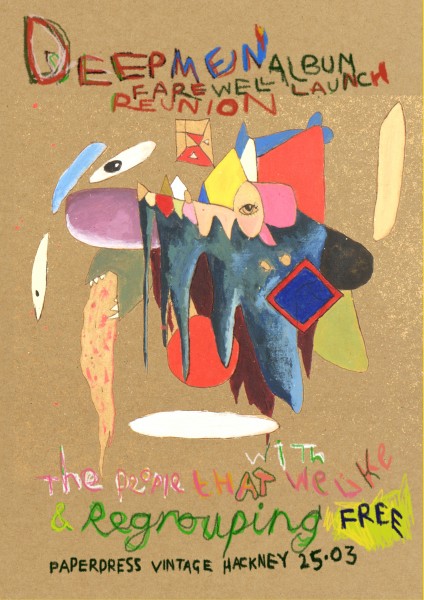 Please join us for an evening of music & celebration featuring:
DEEP MEN – The end of music.
The People That We Like – Post-punk Victoria Wood.
Charlie Potter – DEEP MAN OF THE HOUR: //charliepotter.bandcamp.com/
Doors open 7.30pm
Facebook event page here!
FREE ENTRY