Higher Ground: A New Jam Session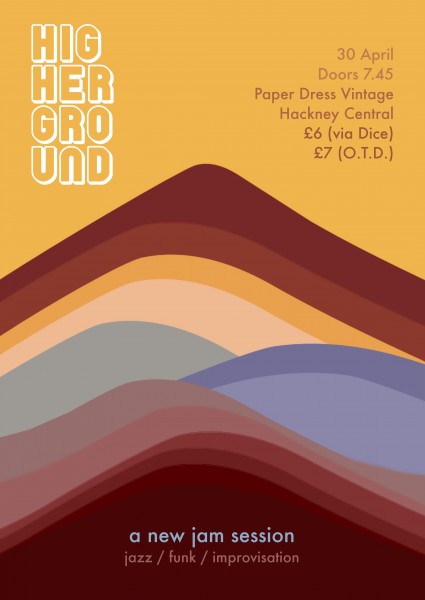 Higher Ground is a new free expression jam session at Paper Dress Vintage! It's an open space to improvise, create and collaborate, and a new community in East London. Musicians – bring your instruments, chat to a member of the team to sign up, and let's jam! Music lovers – bring your dancing shoes and let's dance!
£6 tickets available on Dice, £7 OTD:
dice.fm/event/9b87d-higher-ground-a-new-jam-session-30th-apr-paper-dress-vintage-london-tickets
Doors at 7.45pm
Come down early to put your name on the list!
Full backline will be provided including a guitar amp and bass amp, instruments and breakables not provided. The night will kick off with a set from the house band, before opening up the jam to all that wish to play! As much as possible, we'll be aiming for an improvised experience, rather than playing covers.
House Band:
Sophie Grant (Vocals)
Sonia Konaté (Guitar)
Marla Mbemba (Bass)
Alessando Iannicelli (Drums)
Follow us on instagram @highergroundjamsession
Hosted by Sophie Grant
Hamish Hawk & the New Outfit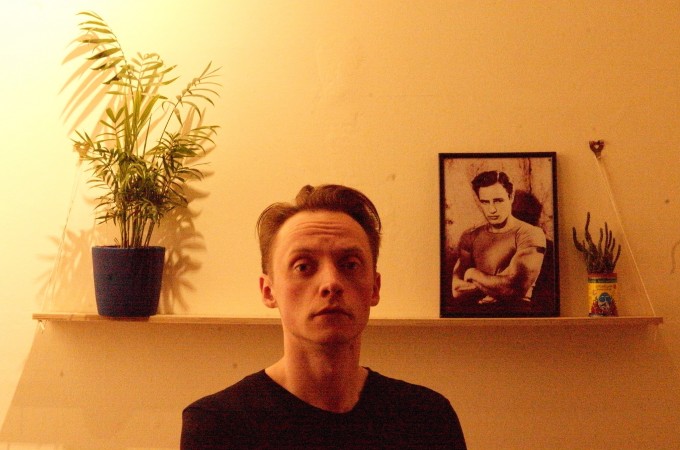 Hamish Hawk & the New Outfit are joined by London-based indie kids Home Creatures in celebrating the release of their new vinyl EP, 'Laziest River'.
Limited advance tickets via DICE here!
A charismatic figure at the forefront of Scottish pop, Hamish Hawk is an Edinburgh songwriter and frontman of Hamish Hawk & the New Outfit. Deft lyricism, irresistible melodies, and an emotional range that sets him apart from his contemporaries, Hawk offers a confident live show, shapeshifting from pop songster to lilting crooner; from masterful storyteller to wild-eyed lunatic and back again. His new 8-track EP, Laziest River, showcases his lyrical maturity against a balladesque backdrop of piano, bass and drums. Hamish Hawk & the New Outfit have appeared in session for Marc Riley (BBC Radio 6 Music) and Vic Galloway (BBC Radio Scotland), and Hawk has opened for This is the Kit, King Creosote, Idlewild and James Yorkston.
'an engaging set of songs … a gentler soul with a direct eloquence to his music' – The Scotsman
'gorgeous, erudite indie-pop' – Nicola Meighan, BBC Radio Scotland
'[a] glorious debut album … forces you to stick it on repeat just in case you've missed something' – Jim Gellatly, The Scottish Sun
Home Creatures write songs about loss, landscape and memory. Simultaneously poignant, cathartic, and celebratory, the London-based indie band do the hardest of things, express loss in an uplifting way. Influenced by bands like Frightened Rabbit, Pinegrove and Bright Eyes, they will be releasing their debut single, A Healthy Way to Cope, in May 2019.
//www.hjhmusic.com
//hamishjameshawk.bandcamp.com
//www.instagram.com/hamishhawk
//twitter.com/hamishjameshawk
//www.youtube.com/channel/UCTLsfMqRUiAwhfw5aqj6wsQ
Paper Dress 80s Club ft. Charlie & The Funk Factory, Late TV + Ha'pennies!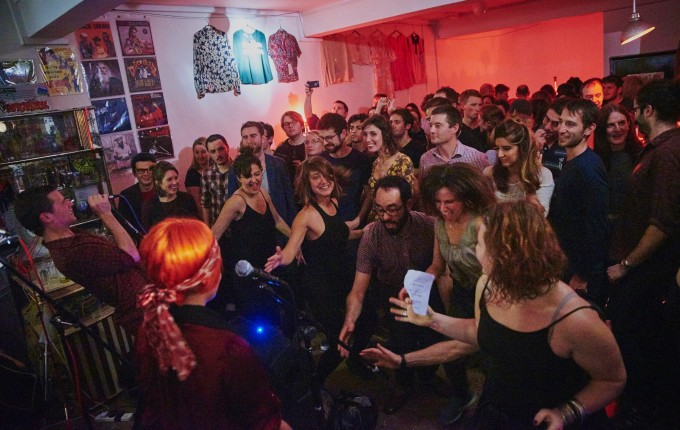 80s party! Charlie and the Funk Factory headline our monthly 80s night Paper Dress 80's Club with a full on party mix of all the classics from the era with loads with a full on brass section – get ready to sing along! Support comes from disco funkers Late TV & The Ha'pennies and an 80s disco till late!
£5 OTD before 11pm / Free after!
CHARLIE & THE FUNK FACTORY
//www.facebook.com/charliefunkfactory/
All the hits from pre-2000 with a good smattering of 80s classics from these pop funk maestros!
Charlie Osborn – Keys,
Becca Wilkins – Vocals,
Satchit Srikanth – Vocals,
Ollie Kenzie – Guitar,
Simon Baldwin – Bass,
Luke Hinchliffe – Drums,
Joe Withers – Trumpet,
Alex Suckling – Trumpet,
Mark Butler – Trombone,
Luke Bainbridge – Tenor Sax
LATE TV
//www.facebook.com/theLateTV/
The sweet spot between a jazz-funk disco and the house band of a television chat-show for people who don't sleep at night.
Late TV are a band based in London but featuring members from Paris, Chicago, Bristol, Liverpool…. and Kidderminster. Unified by a love of Jazz, rock, funk, soul, David Lynch, Tarantino, cocktails and trashy late night television.
THE HA'PENNIES
//www.facebook.com/hapennies/
Blues pop rock!
Plus Paper Dress 80's Club till 2.30am!
DHP Presents: Blair Dunlop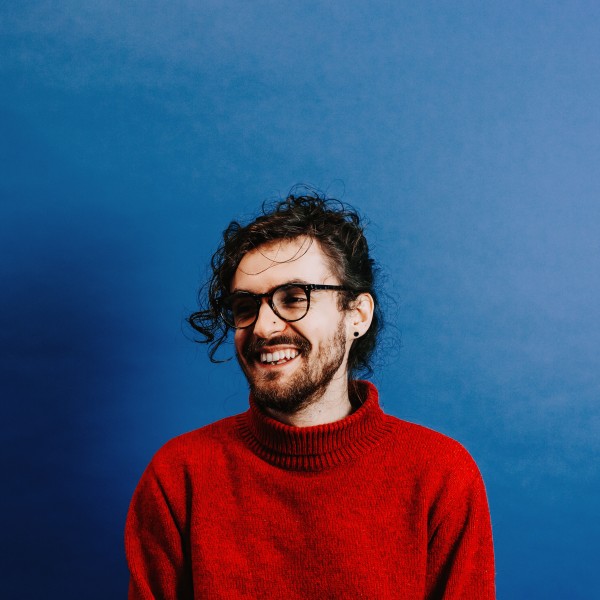 DHP Family Presents:
Blair Dunlop
Live at Paper Dress Vintage, London
Limited advance tickets available here!
18+
Mind Enterprises LIVE "Ballare" Single Launch Party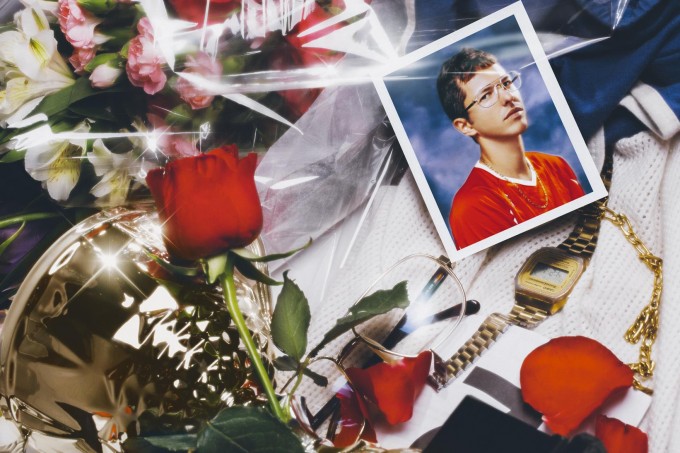 Mind Enterprises and the indestructible Roberto Conigliaro will be launching new single at Paper Dress on Weds April 24th
It's going to be a hot disco night, come prepared ⛷⛷⛷
Pick up your FREE tickets via DICE → //bit.ly/MEPDV
RSVP to the Facebook event page and invite your friends here