Paper Dress 80s Club ft Mulvey's Medicine, Sunday Shift, tameBERSERK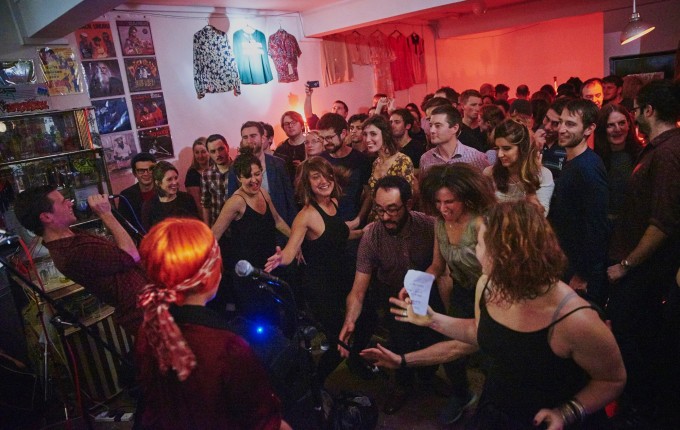 Join us on the final Friday of May for another Paper Dress 80's Club…3 top live acts to take you dancing into the weekend followed by DJs spinning the best in 80s (good 80s, not bad 80s) dancefloor fillers till 2.30am!
MULVEY'S MEDICINE
//www.facebook.com/MulveysMedicine/
Jazz Funk Sextet!
THE SUNDAY SHIFT
//www.facebook.com/TheSundayShiftBand/
Debut EP 'Dog' is out now, available on all platforms
//goo.gl/Z5sBU3
tameBERSERK
//www.facebook.com/tameberserk/
East-London's tameBERSERK combine their vast array of influences into a fun and eclectic set which meanders from dark synth-pop through to alternative rock. Debut single 'Best In Show' came out in March and the hilariously creepy 'dog' video is well worth a watch. //www.youtube.com/watch?v=qQxl-1Scfkg
Plus after the live music we'll be hosting an 80s disco till 2.30am featuring music from..
New Order / Talk Talk / Human League / Echo & The Bunnymen / Tears For Fears / Devo / Gary Numan / Depeche Mode / The B52's / The Smiths / Frankie Goes To Hollywood / Simple Minds / The Cult / The Outfield / Tom Tom Club / The Cure / Madonna / A Flock Of Seagulls / ABC / U2 / Prince / Bruce Springsteen / Hall & Oates / David Bowie / Wang Chung & loads more.
£5 OTD / Free after 11pm
RSVP to the Facebook event page here!
SAXON ZINE pres: Thee MVPs / Captain Süün / LICE DJs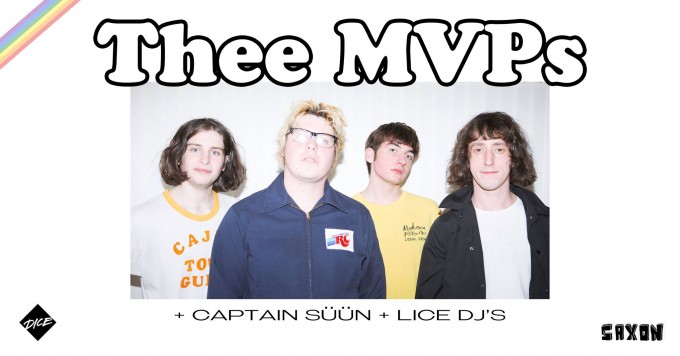 Saxon Zine Presents
Only 100 tickets available for this show! Act fast to secure a spot to one of the fastest, most sweaty intimate shows of the year in a truly unique Hackney venue // £5.50 adv tickets available via DICE 
Thee MVPs
Thee MVPs are never ones to do things by half. Having already gained quite the name for themselves thanks to their full-throttle live show. Blasting through their rough-and-ready selection of scuffed up garage tracks, the quartet are a ferocious force from the off. – DIY
Captain Süün
Formed via the spirit of adolescent excitement in Bristol at the tail end of 2016, Captain Süün are a band well and truly beyond their tender years. The band, whose expansive appreciation for psych far exceeds most, recognise the importance of songs above all else.
+ LICE DJs
Substance Presents: Heard + special guests

Substance Music presents Heard plus special guests Jessie Reid + Archie + more acts to be announced ….
Limited advance tickets available here!
HEARD Collective (9.30pm)
Singer-Songwriters Daisy Chute and Cerian co-founded the collective HEARD after they first met in the studio recording vocals for Radiohead album A Moon Shaped Pool in 2016 and quickly became friends, performing together on the London circuit.
Both multi-instrumentalists with Celtic roots and renowned for their angelic voices, they decided to combine forces and form a new collective of female musicians who tour together, play together and support one another. They called it HEARD.
Between them they play a dozen different instruments from classics like guitar and piano to the more unusual harp and banjo. They love creating vocal soundscapes inspired by their time as choral scholars and their subsequent musical projects; Daisy was a founding member of All Angels and Cerian has sung for the likes of U2 and Imogen Heap.
Jessie Reid ( 8.30pm )
An acoustic artist …. Beautifully crafted and delicate songs ……
//www.facebook.com/jessiereidmusic
Archie ( 7.30pm )
A 4 piece Acapella group with an intimate set in the Garden at Paper Dress ..
The Nasty Women's Charity Pub Quiz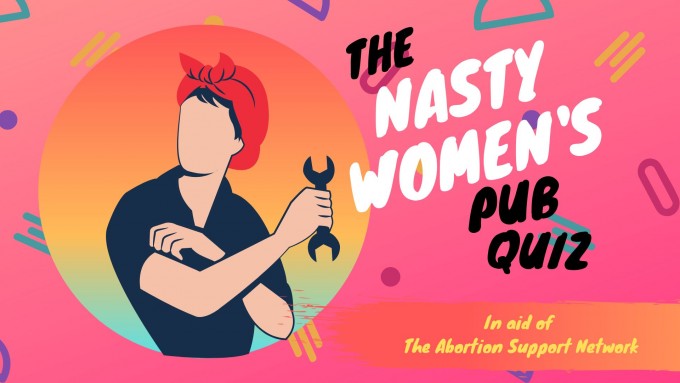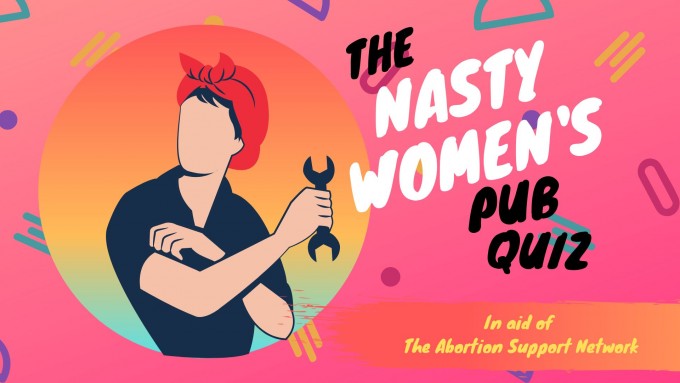 Restrictive abortion laws are trash and women in Northern Ireland are on the receiving end of some of the worst of them, so why not come along to a nasty women themed pub quiz and help raise money for The Abortion Support Network!
The ASN is a charity that helps pregnant people in NI travel to the mainland to access basic reproductive healthcare. Also it'll REALLY piss off Arlene Foster, so totally worth it.
The quiz will be based on badass women and non binary folk so brush up on your feminist icons from your Beyonce's to your Bader Ginsbergs. Grand Prize for the winning team is yet to be announced but it will be a doozy!
Invite your friends to the Facebook event page here!
***IMPORTANT INFO***
Tickets will be £5
Doors at 7pm for a 7.30pm start. 
Max team size of 6

Blake EP Launch + special guests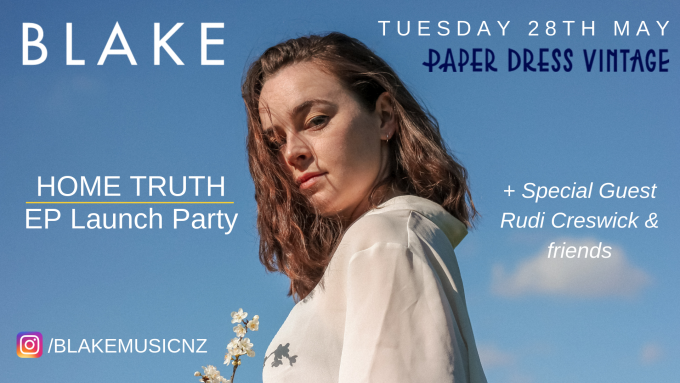 Home Truths EP launch party for Blake on Tuesday 28 May
Plus special guests Rudi Cheswick & Friends