Tashkezar, Taqsim + Raw Funk Maharishi + Special Brew!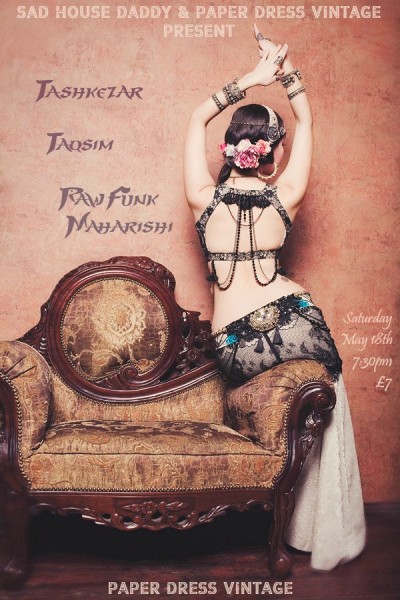 Put on your dancing shoes for a night of infectious and exotic rhythms at Paper Dress! Three fantastic live bands plus the launch of new club night Special Brew serving up double strength boogie, disco, house, italo and beyond..
Tickets are £7 in advance. Here's the live line-up:
TASHKEZAR
Tashkezar are a seven-piece supergroup from across Europe, Asia and Africa blending a fiery mix of Arabic melodies, Turkish and Greek rhythms, Balkan horns and funk basslines. An explosive mixture of all things Eastern – melodies from the wild steppes of Eastern Europe, rhythms from the sandy deserts of Eastern Arabia and harmonies inspired by the trade winds blowing down to East Africa – the band consist of Mariam Ali on vocals, Badger Brown on violin & backing vocals, Pavel Chartoriski on bouzouki, Maxime Rolaz on cajon & darbuka, Raphael Bushman on electric bass, Sam Leon on bodhran, riqq & backing vocals and Tim Bamber on trombone & backing vocals.
//soundcloud.com/Tashkezar
//tashkezar.bandcamp.com/
//www.youtube.com/user/Tashkezar
TAQSIM
Taqsim are an Arabic influenced band playing a mixture of traditional Middle Eastern music and original songs, complete with live belly dancing! The group are fronted by part Yemeni, part British musician and composer Yasmine Latkowski, with Clarissa Carlyon on cello, Sarah Montague on violin, Karen Yarnell on darbuka (aka goblet drum), Semra Bulut on daf (Middle Eastern frame drum) and Claire Powell on flute. Taqism play traditional Arabic music mixed with Yasmine's own Arabic influenced compositions.
//www.yasminelatkowski.com/taqsim
RAW FUNK MAHARISHI
Instrumental trio Raw Funk Maharishi (Joe Scannell, Sam Pikesley and Matt Thomas) specialise in highly danceable funk grooves, mixing original tunes with improvised jams inspired by the likes of Herbie Hancock, The J.B.'s and The Meters.
//rawfunkmaharishi.uk/
RSVP the Facebook event page and invite your friends here!
Print Crazy!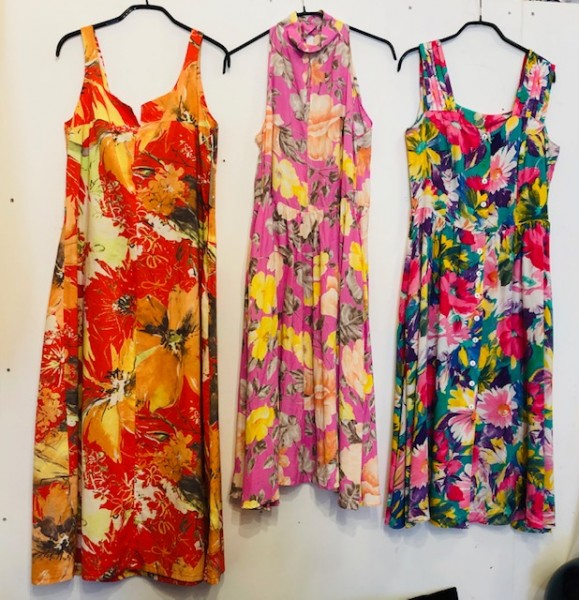 Whatever the weather, the Summer months are fast approaching which makes us very happy.. a fantastic excuse to go print crazy! Brighten your day with eclectic prints and colours – the more the merrier!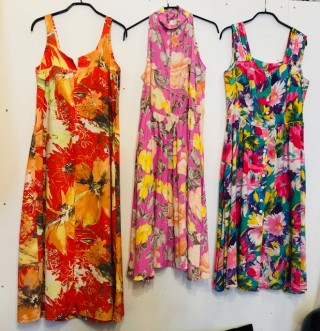 Match your outfit with a delicious cocktail and lounge in our very sunny beer garden, what a treat!