Substance Presents: Heard + special guests

Substance Music presents Heard plus special guests Jessie Reid + Archie + more acts to be announced ….
Limited advance tickets available here!
HEARD Collective (9.30pm)
Singer-Songwriters Daisy Chute and Cerian co-founded the collective HEARD after they first met in the studio recording vocals for Radiohead album A Moon Shaped Pool in 2016 and quickly became friends, performing together on the London circuit.
Both multi-instrumentalists with Celtic roots and renowned for their angelic voices, they decided to combine forces and form a new collective of female musicians who tour together, play together and support one another. They called it HEARD.
Between them they play a dozen different instruments from classics like guitar and piano to the more unusual harp and banjo. They love creating vocal soundscapes inspired by their time as choral scholars and their subsequent musical projects; Daisy was a founding member of All Angels and Cerian has sung for the likes of U2 and Imogen Heap.
Jessie Reid ( 8.30pm )
An acoustic artist …. Beautifully crafted and delicate songs ……
//www.facebook.com/jessiereidmusic
Archie ( 7.30pm )
A 4 piece Acapella group with an intimate set in the Garden at Paper Dress ..
The Nasty Women's Charity Pub Quiz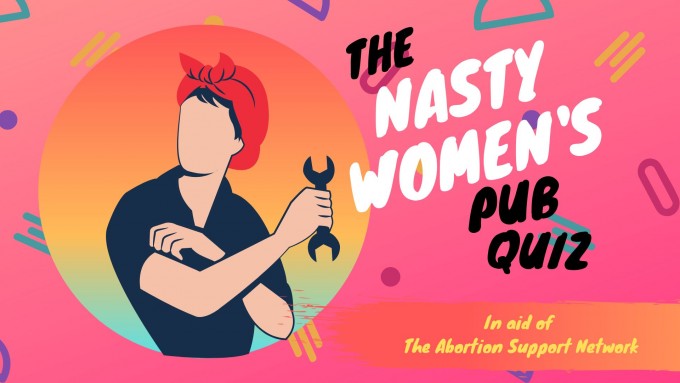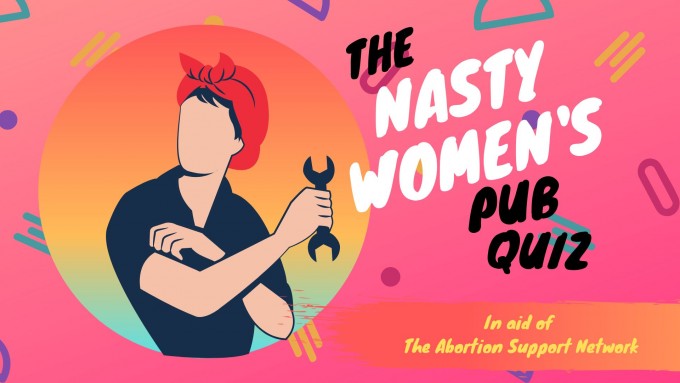 Restrictive abortion laws are trash and women in Northern Ireland are on the receiving end of some of the worst of them, so why not come along to a nasty women themed pub quiz and help raise money for The Abortion Support Network!
The ASN is a charity that helps pregnant people in NI travel to the mainland to access basic reproductive healthcare. Also it'll REALLY piss off Arlene Foster, so totally worth it.
The quiz will be based on badass women and non binary folk so brush up on your feminist icons from your Beyonce's to your Bader Ginsbergs. Grand Prize for the winning team is yet to be announced but it will be a doozy!
Invite your friends to the Facebook event page here!
***IMPORTANT INFO***
Tickets will be £5
Doors at 7pm for a 7.30pm start. 
Max team size of 6