DHP Presents: Rosborough + special guests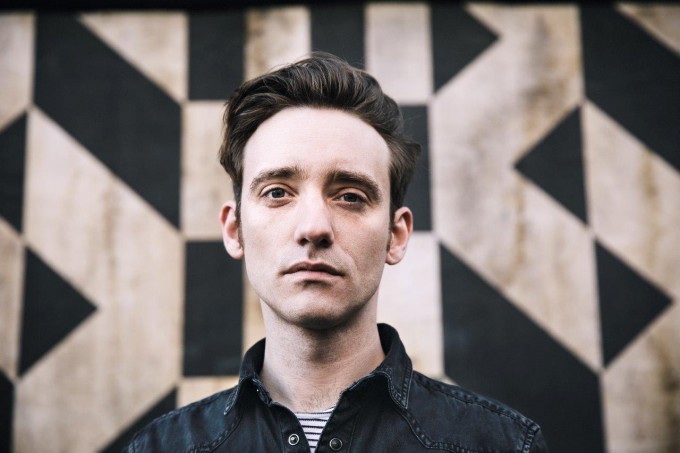 DHP Family Proudly Presents:
Rosborough
Live at Paper Dress Vintage
Main Support:
Danny Star
Opener:
Lili Caseley
Limited advance tickets available here  
BIOGRAPHY
"People expect me to be wearing a cable-knit jumper, and have my finger in my ear when I'm singing," laughs Glenn Rosborough, thinking of what people assume of a solo artist. "That's not me – I was raised on Nirvana."
Leave your misconceptions at the door when it comes to Rosborough. Here you'll find none of the twee or comfortable affectations that come with so many of his guitar-slung solo peers. Loaded with an alternative grit but lifted by soaring, universal and cinematic soundscapes, Rosborough shares far more of the the sound and spirit of the likes of Jeff Buckley, early Suede and peak Radiohead than he does with his other male solo contemporaries.
"Anyone who comes to the shows isn't expecting it to be as big or aggressive as it is," he admits. "I like that. People are happily surprised. I just try to be as genuine as possible and it just seems to pay off."
Nothing is contrived for Rosborough. From his musical childhood and cutting his teeth in the vibrant but isolated scene of his hometown in Derry, to landing a deal with Ignition Records and garnering acclaim and radioplay for his lush debut single 'Burn Blue', his every move has been driven by his love for music alone. No wonder that in just three months, he's become one of Ireland's fastest rising stars. Authenticity comes effortlessly when this is the only thing you were born to do.
"I remember being about four-years-old, sitting on my dad's knee and listening to REM – that's when music first really hit me," recalls Rosborough. "I was quite lucky because both of my parents are huge music fans. In our house, music was like a religion – where David Bowie was Jesus and Bruce Springsteen was Moses. My parents never said 'turn that down', it was always 'turn it up'."
Then one day when he was 10-years-old, he found an acoustic guitar lying around in a spare room next to a book of chords. From there, he was writing his own songs by the age of 11 and gigging by 12 – being snuck through the back doors of pubs for open mic nights, before he and his friends were setting up their own DIY nights in any place they could find.
"It suited me, and suited the way I was. I'm from Derry, which isn't really the land of opportunity. It was as feasible a career choice as wanting to be a lawyer."
His musical growth was fuelled by his love for anything "dark and subversive", from Kate Bush, Peter Gabriel and Tom Waits to The Mars Volta, Black Sabbath and Bjork. But it was their energy and idiosyncrasies that inspired him. The young songwriter was hellbent on finding his own sound.
"Bowie's still a huge one for me too," Rosborough admits. "I wouldn't write anything that sounds like him, but just his approach to creativity. That spirit of constantly doing things. I have to live like that or I'd go crazy."
He'll also be the first to admit that a rebellious streak runs in the blood, as it does with anyone who felt like they were set apart from everything else in Derry. "We do have rebellious element," he laughs. "These days, music seems like a bunch of nice people showing up at a cake sale at times. I need something that's got that grit and doesn't conform – that shake things up."
With the approach of having "no borders and nothing to consider" with his music, Rosborough has been naturally writing one song per day. Lyrically inspired by watching or imagining movie scenes, it all adds up to music with an utterly transformative and vivid effect. "Some songs make you feel like time has stopped, and some songs make you feel like you've been on a three year journey. I love how it warps your perception."
Now signed to Ignition Records, Rosborough has been lighting up the airwaves and charming over the press in his native Ireland. "Jaw dropping" was how Ulster's Daily Mirror described 'Burn Blue', before naming it as their No.1 track of 2017. As well as winning airplay and support from every major Irish network and stunning the Other Voices festival alongside Loyle Carner and Django Django, in just three months he's set hearts and minds ablaze in his home country.
Now, he now sets his sights on the rest of the world. Having previously hit the road with Mew, DMAs and Seafret, he kicked off 2018 with a quick Irish victory lap of select dates before warming up for a summer of festival madness with an upcoming UK tour with Neon Waltz – and by dropping his debut UK single 'Another Lesson'. It's the perfect song to launch him, as it contains all the cinematic, multi-instrumental grace that makes Rosborough so arresting, as well his knack of "that surge where excitement meets anxiety".
"It was a house party, we'd been up all night and everybody fell out with each other about something that no one remembers," he recalls of the song's inspiration. "You know those fights where there's just a really bad vibe and things just go a bit weird? The stuff that people were choosing to say to each other was stranger and they never thought about it until the next day when the alcohol had worn off. It's about that human capability of having control then losing control. Life's about choices. You can make excuses or take responsibility for how you interact with the world. Not allowing yourself to get sucked into negativity in life is the best thing you can do."
On stage, his energy is unparalleled (constantly "pushing himself to the point where it hurts" to embody the song), but he's just as home in the studio. So much so, that his debut album should hopefully be upon us very soon. If there's any justice in the world, it'll be a landmark record that sits his name alongside the alternative legends who inspired him, but his own ambitions are much more humble than that.
"I just want to create what I create," concludes Rosborough. "Writing feels like you're chasing a ghost that doesn't exist. Every time I write something, I feel like i'm closer to finding it. I'll probably be chasing it for the rest of my life."
Long may he continue to share his gift. Rosborough is after all, so much more than 'just another singer-songwriter'.
PISCO DISCO: Peru's Indepedence Day!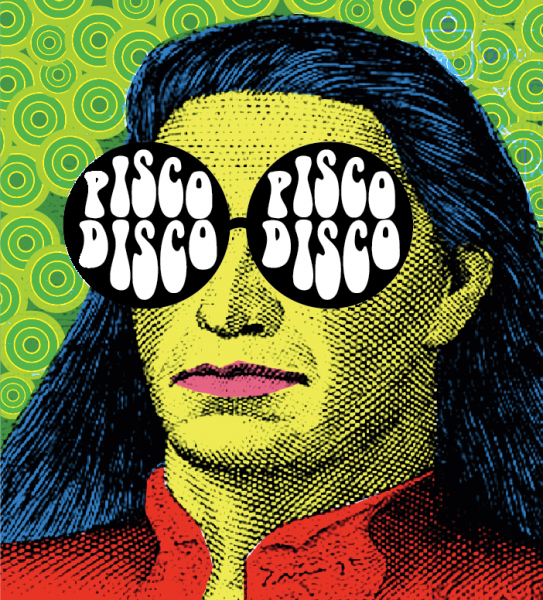 Join us to celebrate Peru's 198th birthday 'EL 28′ on Saturday 27 July into the early hours of of Sunday 28th!
It's that time of the year when Peru celebrates one more year as a Republic, an important date that deserves a proper party. This year the Pisco Disco crew are taking over Paper Dress for an afternoon and evening of world-beat and latin-american controlled chaos featuring DJs and LIVE shows by Billy's Trio (musica criolla) and Manzana Tropical (psychedelic cumbia).
Expect the usual informal and friendly atmosphere, delicious Peruvian food and those curiously strong Pisco cocktails.
We'll start proceedings on Saturday afternoon (2pm) outdoors at the terrace with Pisco cocktails and DJ sets, complemented with mouth-watering Peruvian treats (4pm-ish) and LIVE music from 8pm. Then we'll move indoors for more live music, climaxing at midnight with Manzana Tropical to receive EL 28 in style.
The Plan so far:
Drink (2pm): Pisco Sour, Chilcano and a great selection of craft beers and cocktails.
Food (4pm): Peruvian food including Causa Limena, Papa a la Huancaina, Lamb Seco and Pork Adobado.
LIVE: (8pm) 'Loco' Billy's Trio (8pm ourdoors) / (10pm main stage)
(12am) Manzana Tropical
DJ sets TBA – afternoon and between live shows and till 3am!
RSVP, tickets and more info here!